Gustrow – a great destination for inquisitive and active families
Gustrow is a small, charming town in north-east Germany. It has a population of around 30,000 and a picturesque town centre. The town is surrounded by five large lakes, numerous forests and parks and green areas, perfect for recreation and activities.
I visited Gustrow in December, when the town was decorated for Christmas with its Christmas market, nativity scenes and Christmas concerts. What I also found very interesting in Gustrow was all the activities and experiences available outdoors for families. If you have inquisitive and active children, this is a perfect destination either for a weekend trip or a summer holiday.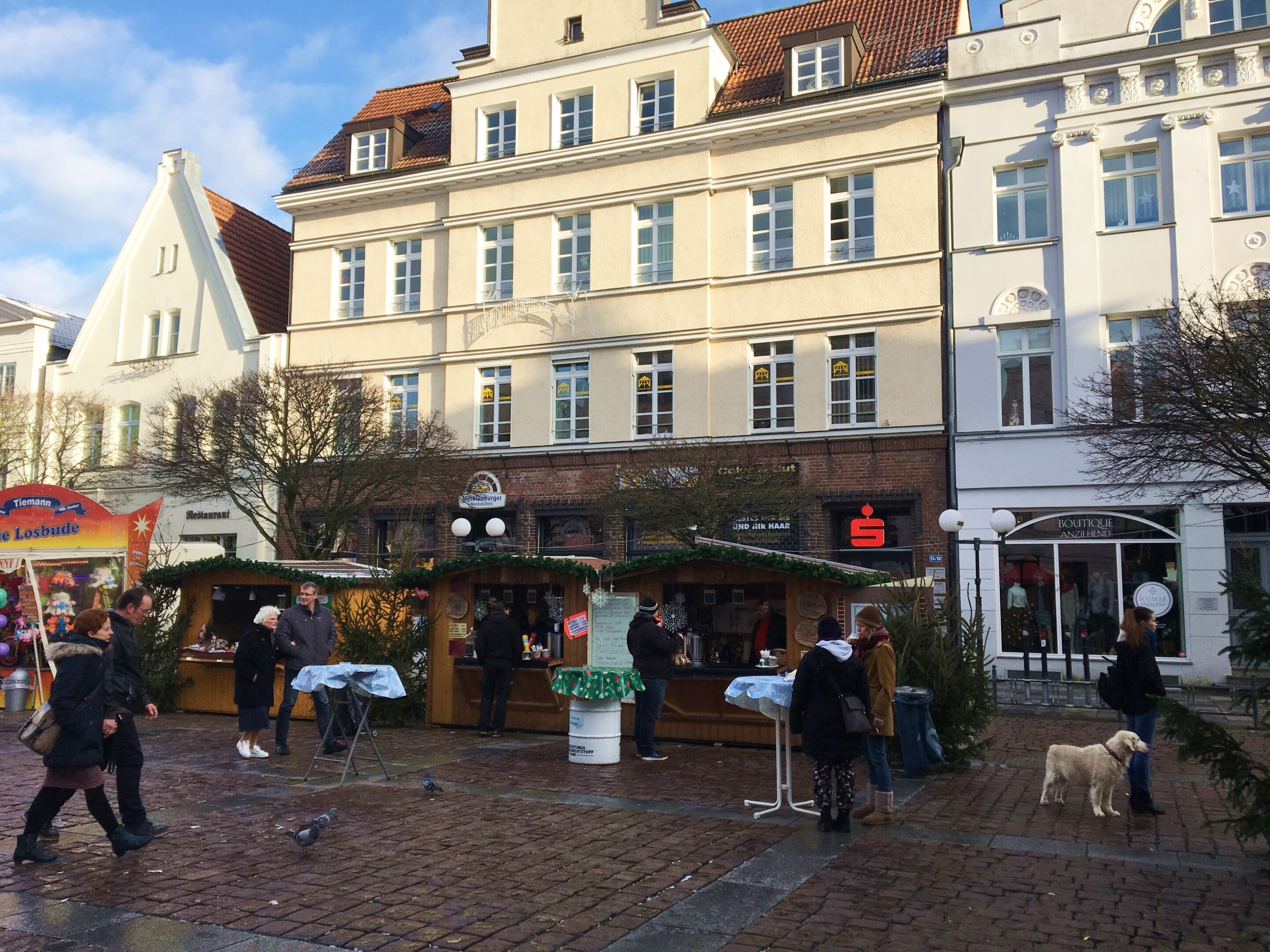 It is easy to travel to Gustrow by car. The drive from Kiel takes two and a half hours. The closest airport is Hamburg, and you can then take the two-hour train journey from there to Gustrow. There is such a wide range of activities in Gustrow, so below are my recommendations for an inquisitive and active family.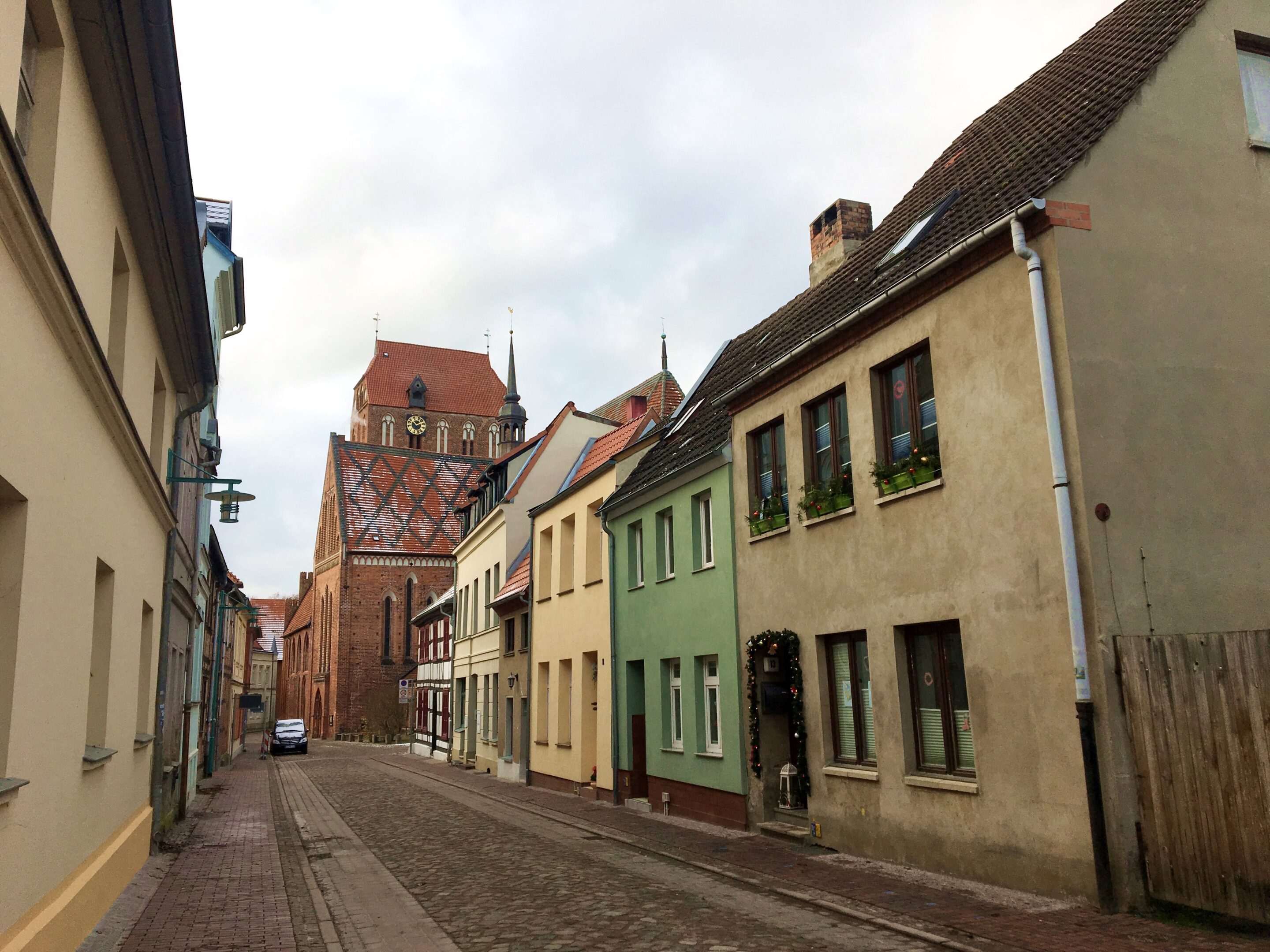 STROLLING AROUND THE TOWN CENTRE
The town centre is very charming and picturesque with a mixed architecture of dressed masonry and timber framework. Delicate pastel colours increase the charm of these buildings, and most of them are no more than three stories high. It is very easy to find your way around the town centre, and most activities are centred around the streets leading between the market square and Gustrow Castle, and in the older parts of the town centre.
As I mentioned above, I visited the town in December. The market square housed a wonderful, small Christmas market with numerous stalls, a merry-go-round for the children, a stage with live entertainment and several kiosks selling local dishes and specialities. At other times of the year, the market square plays host to different events and a weekly market every Saturday when local producers sell their goods from stalls.
If you are interested in the history of Gustrow, you can pay a visit to town museum, located in the same building as the Tourist Information Office. This has exhibits of objects and descriptions of how the town has developed. You can study models of the town when it was surrounded by walls and bridges, and see old furnishings and objects typical of the period around World War II and the time when the town was part of East Germany.
The range of restaurants and cafés in the town centre is not that large, but what they do have is top quality. I strongly recommend a visit to Cafe Küpper if you are fond of cakes. The selection of freshly baked cakes and hot drinks is impressive, and this is a perfect spot to rest your tired legs.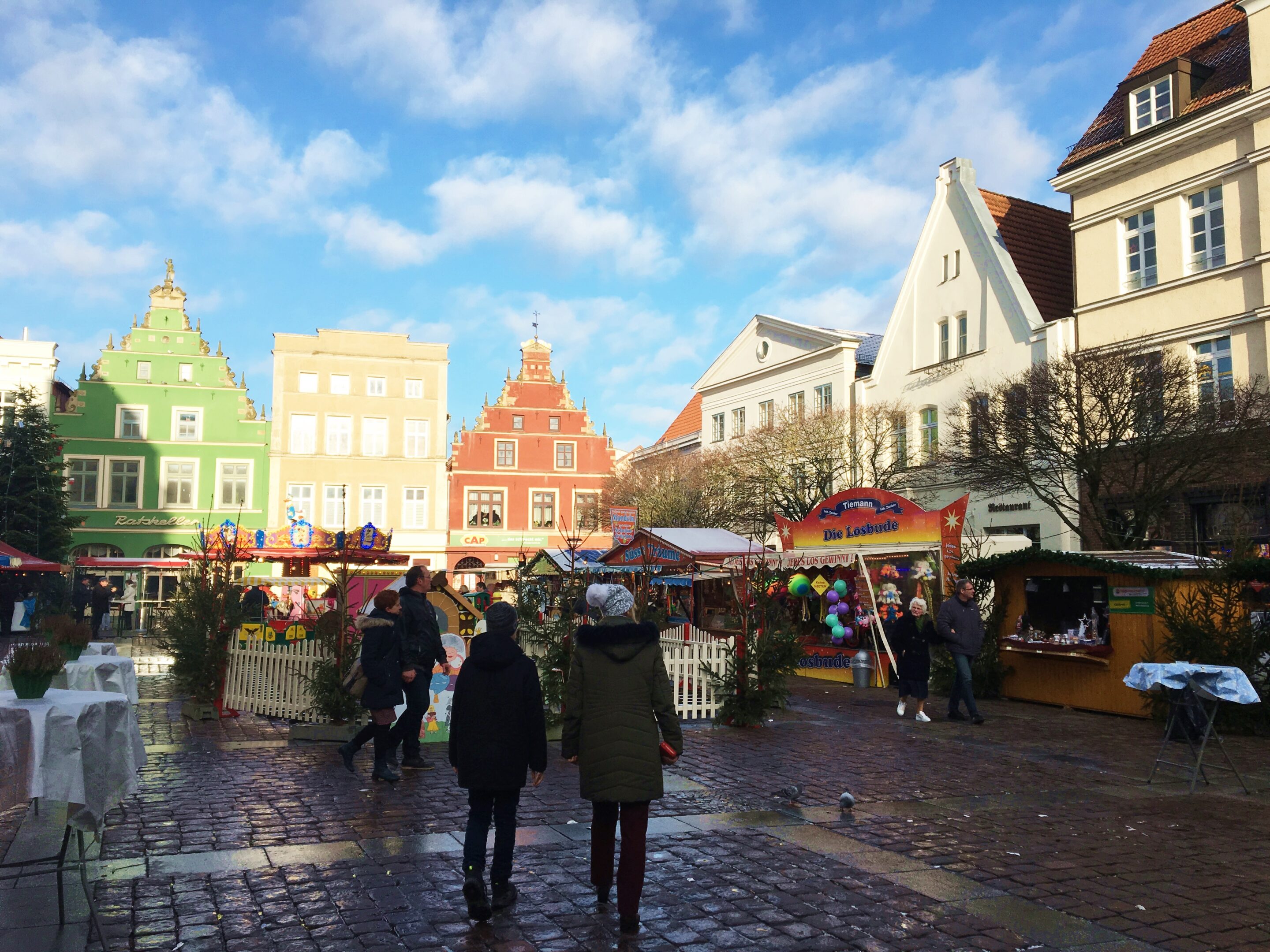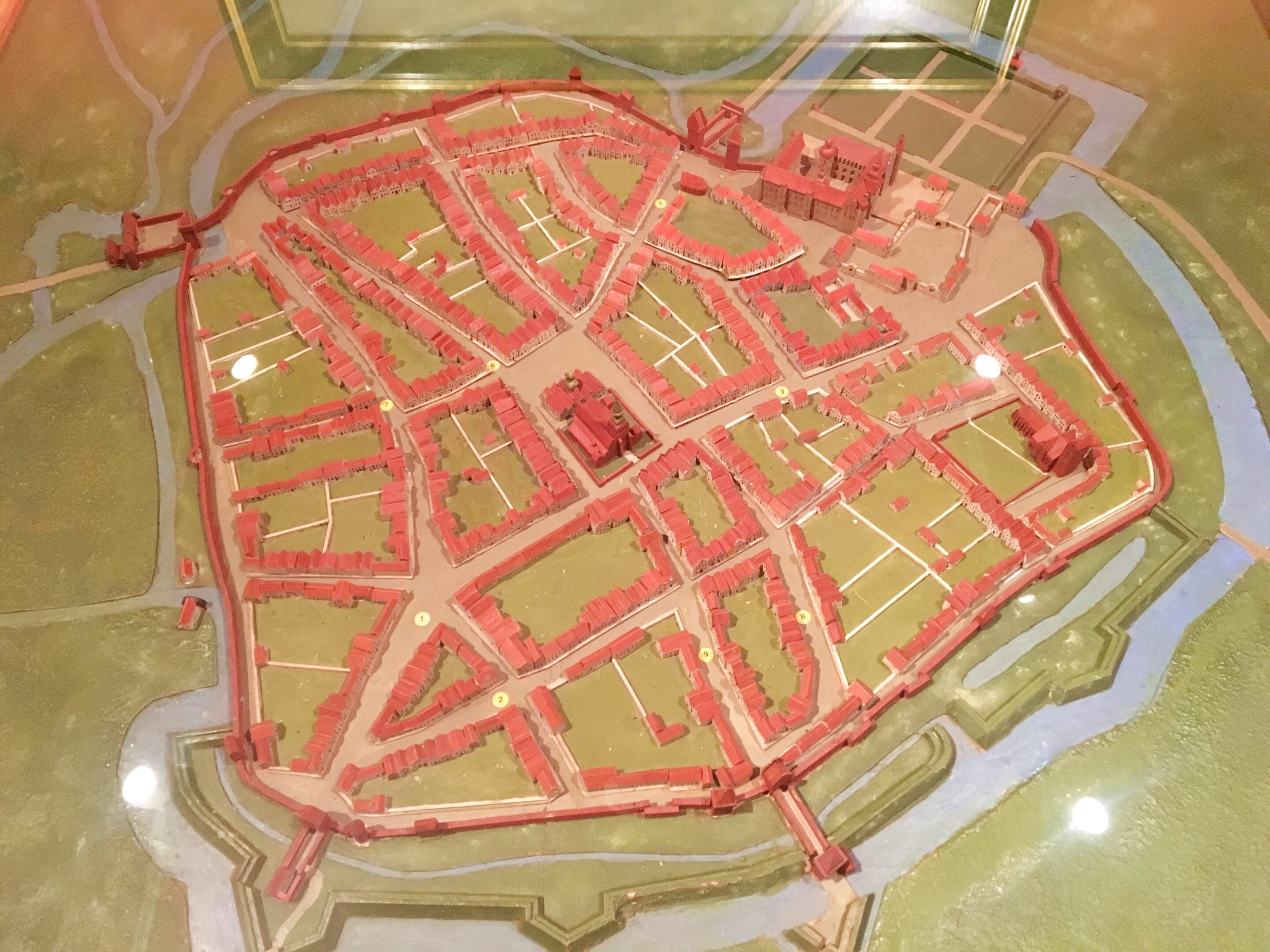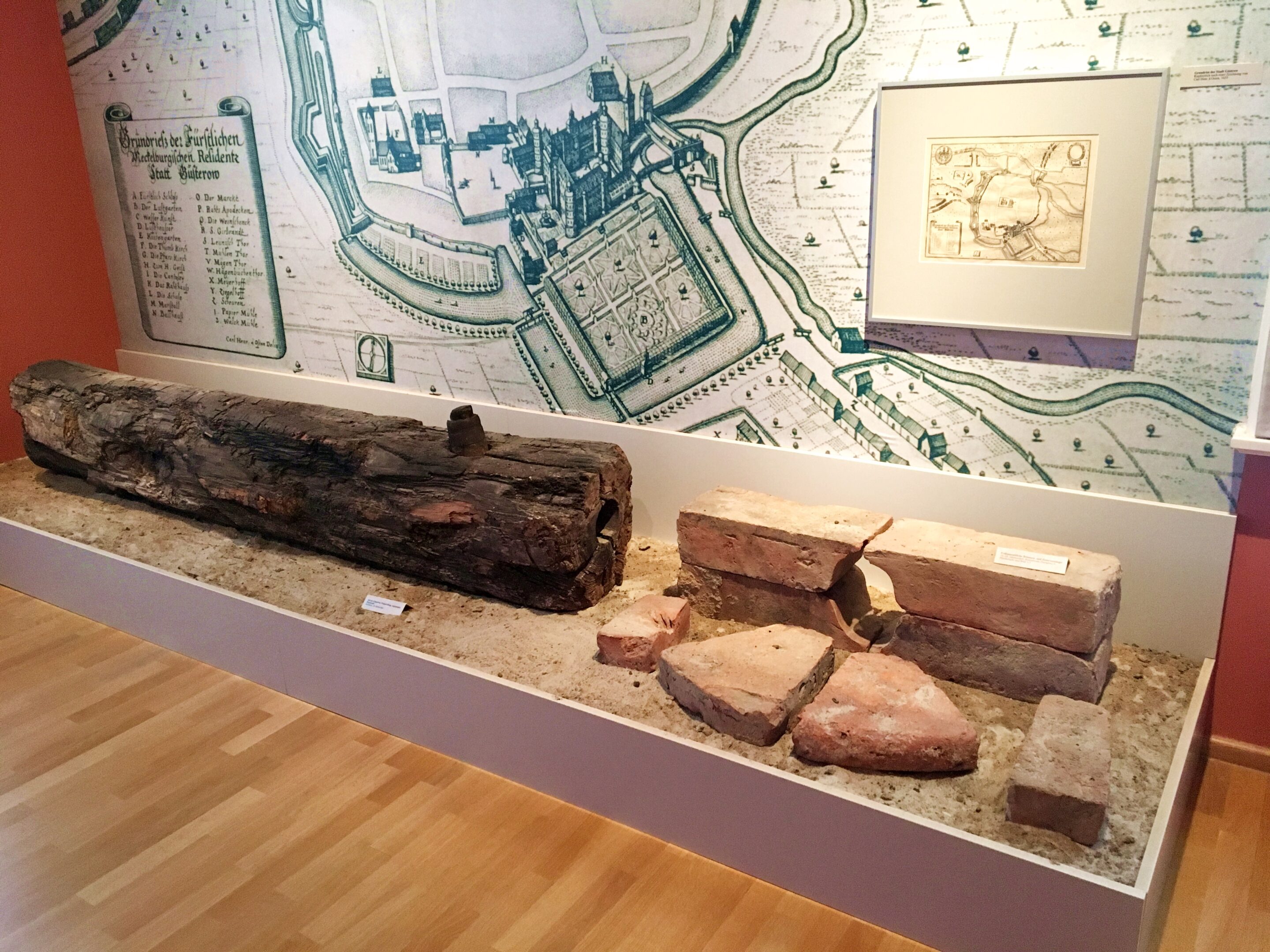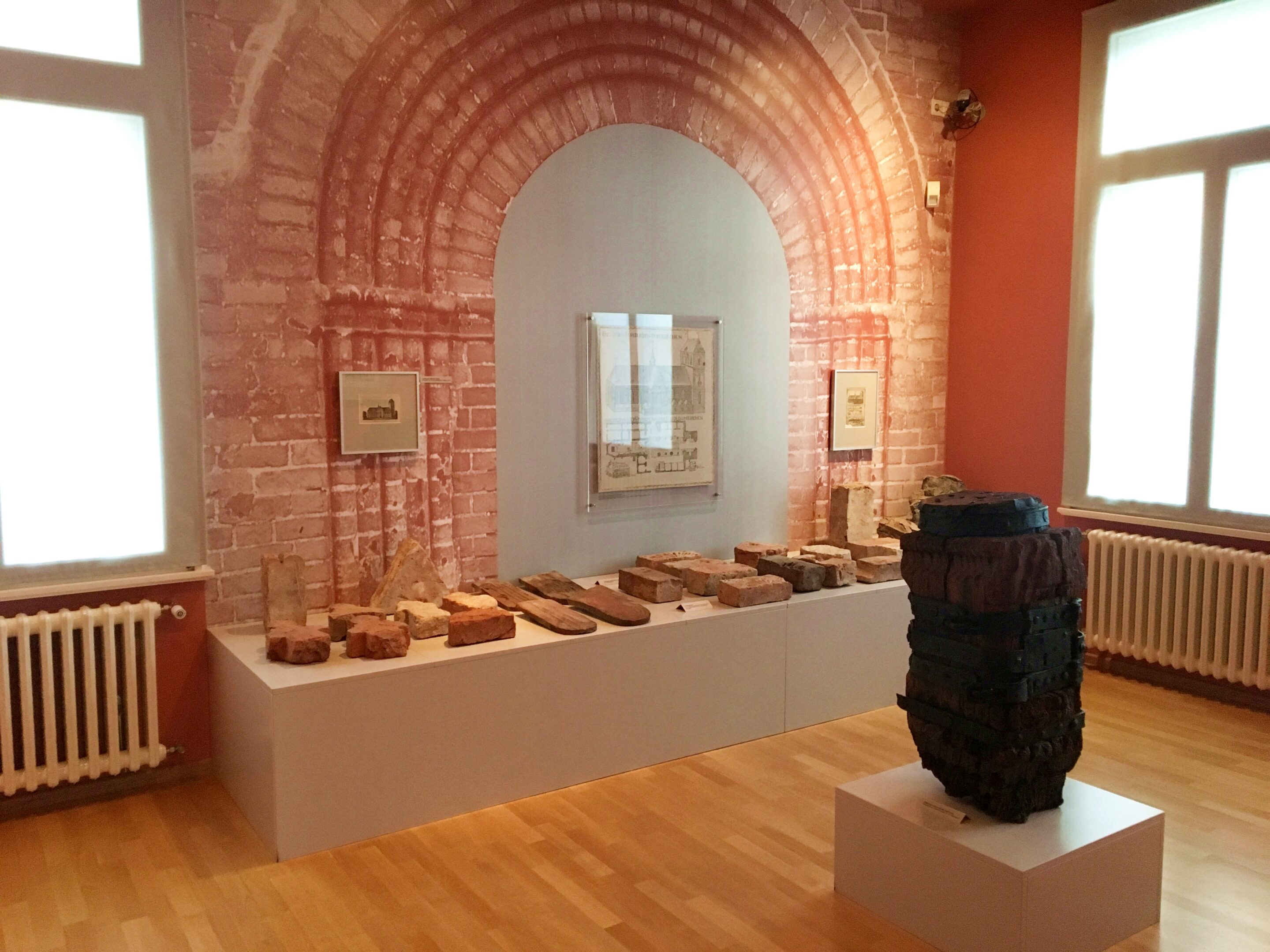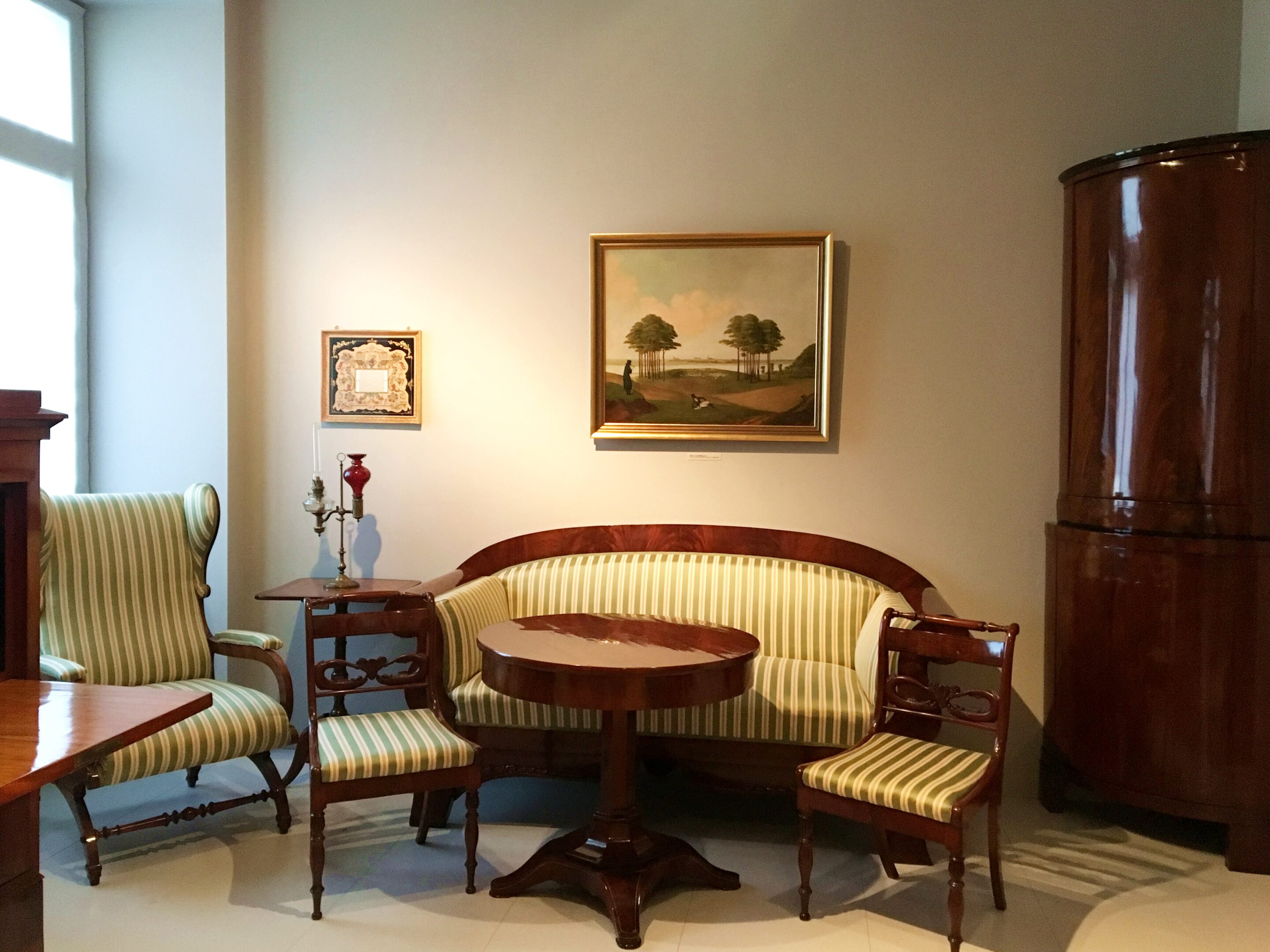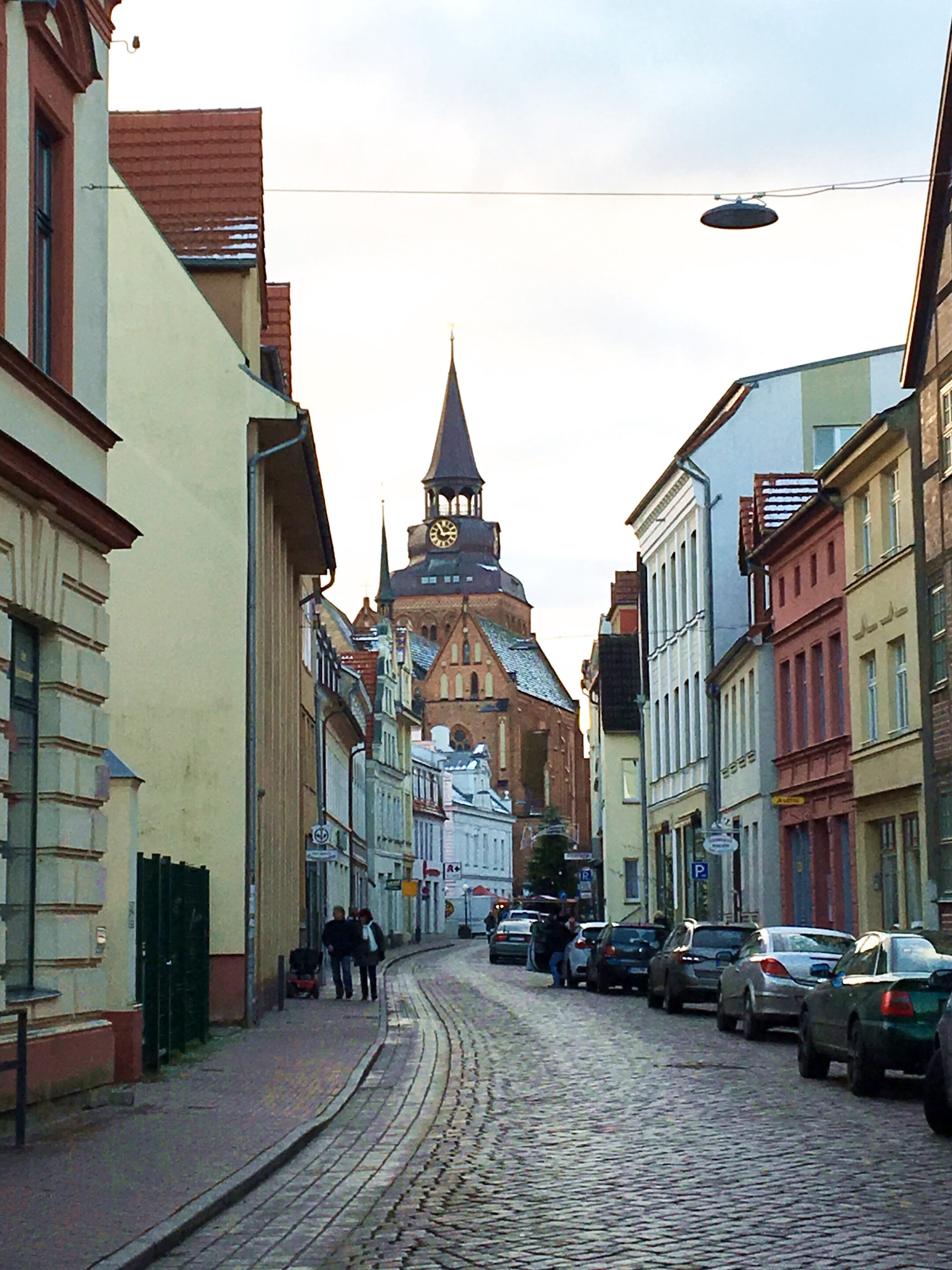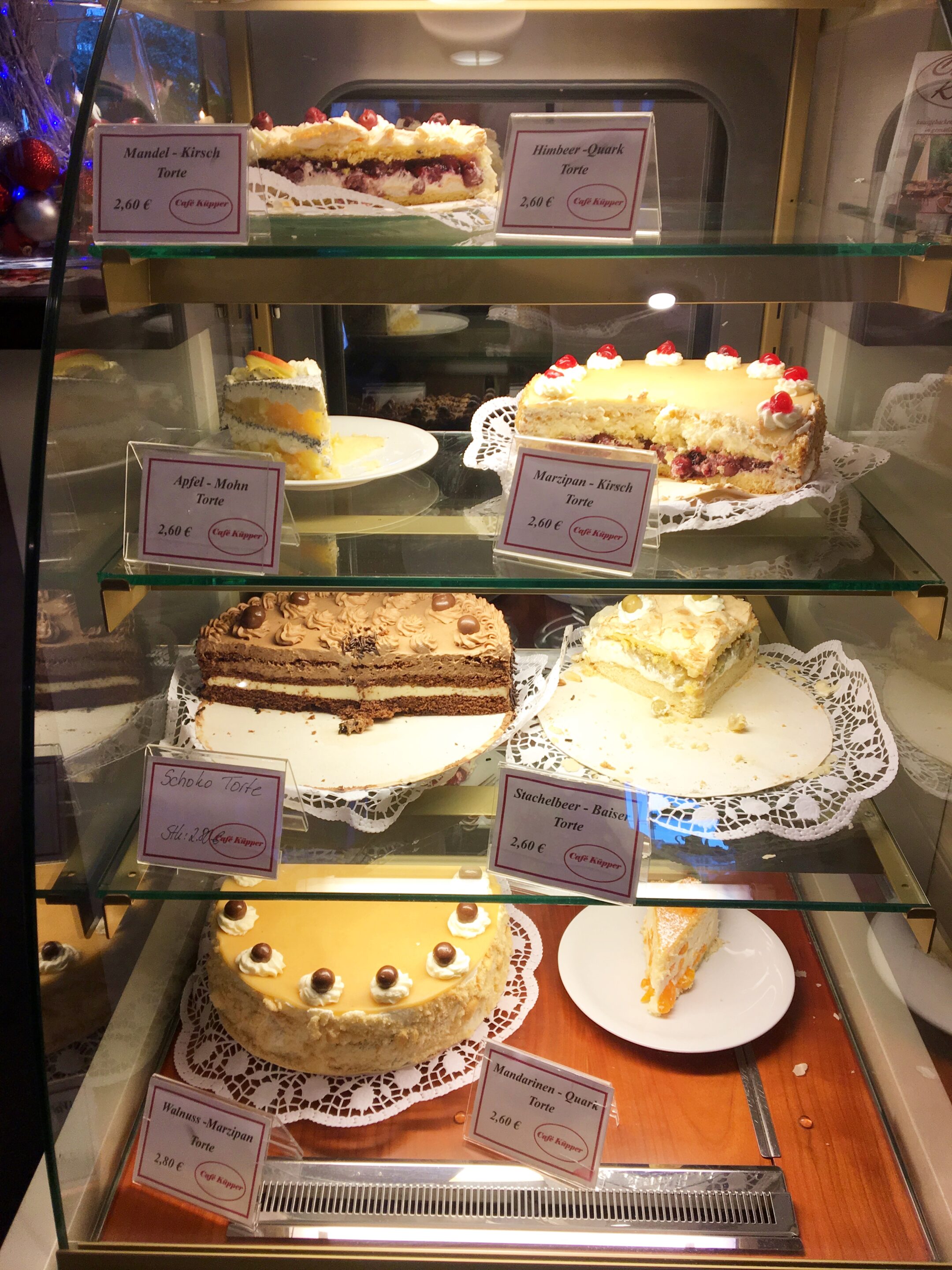 EXPLORE THE FLAVOURS OF GUSTROW
"Genüssliches Güstrow" is a local project designed to promote local food, culinary culture and products. Several gourmet events and other food-related activities are held throughout the year in Gustrow as part of this project. Go to the project's website for information if you would like to plan your visit around one of these events.
The town centre does have some restaurants serving hot meals, but my recommendation for a delicious evening meal in a wonderful setting is the restaurant in Kurhaus am Inselsee, where you can enjoy quality dining based on local produce and seasonal ingredients.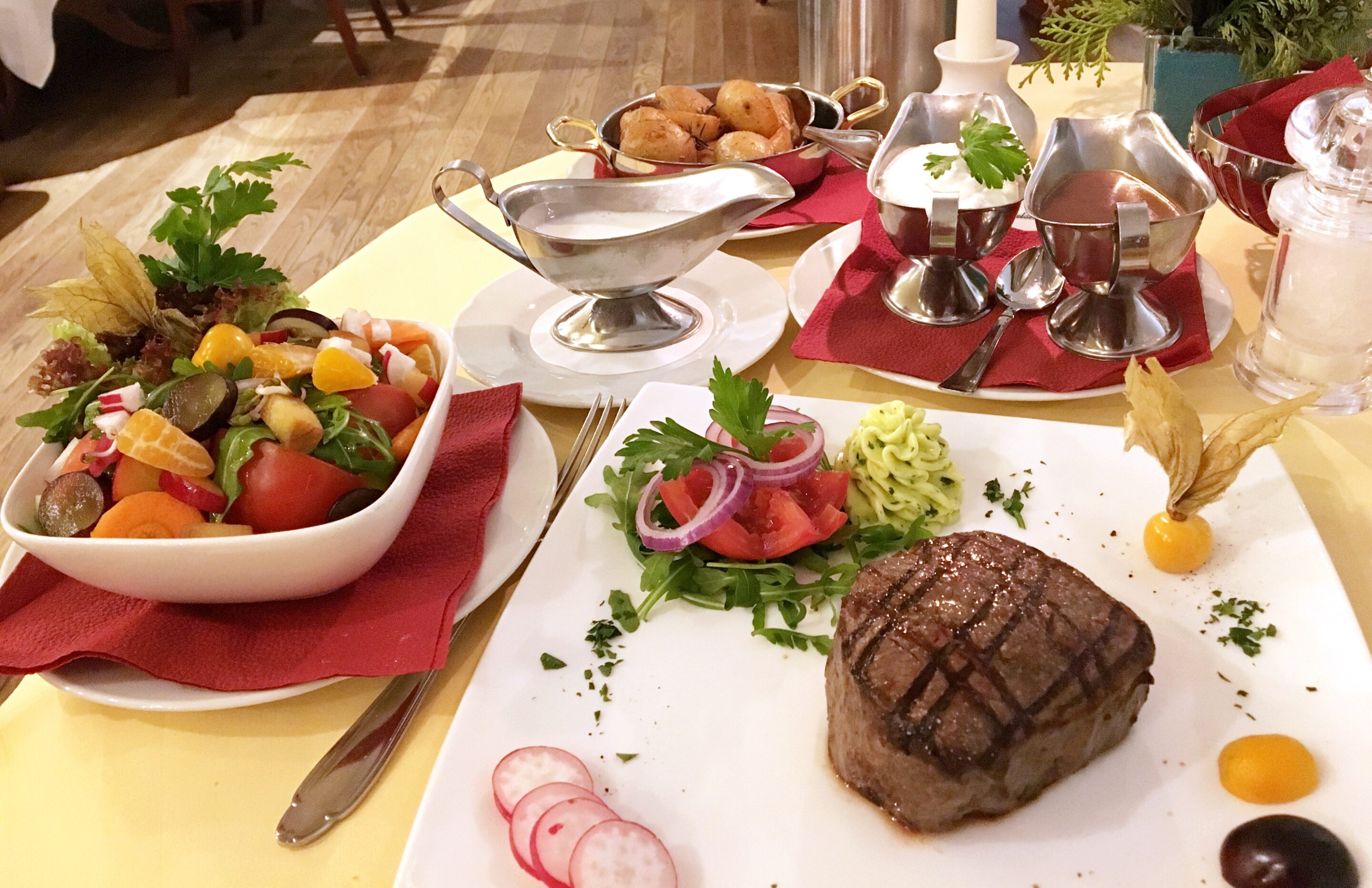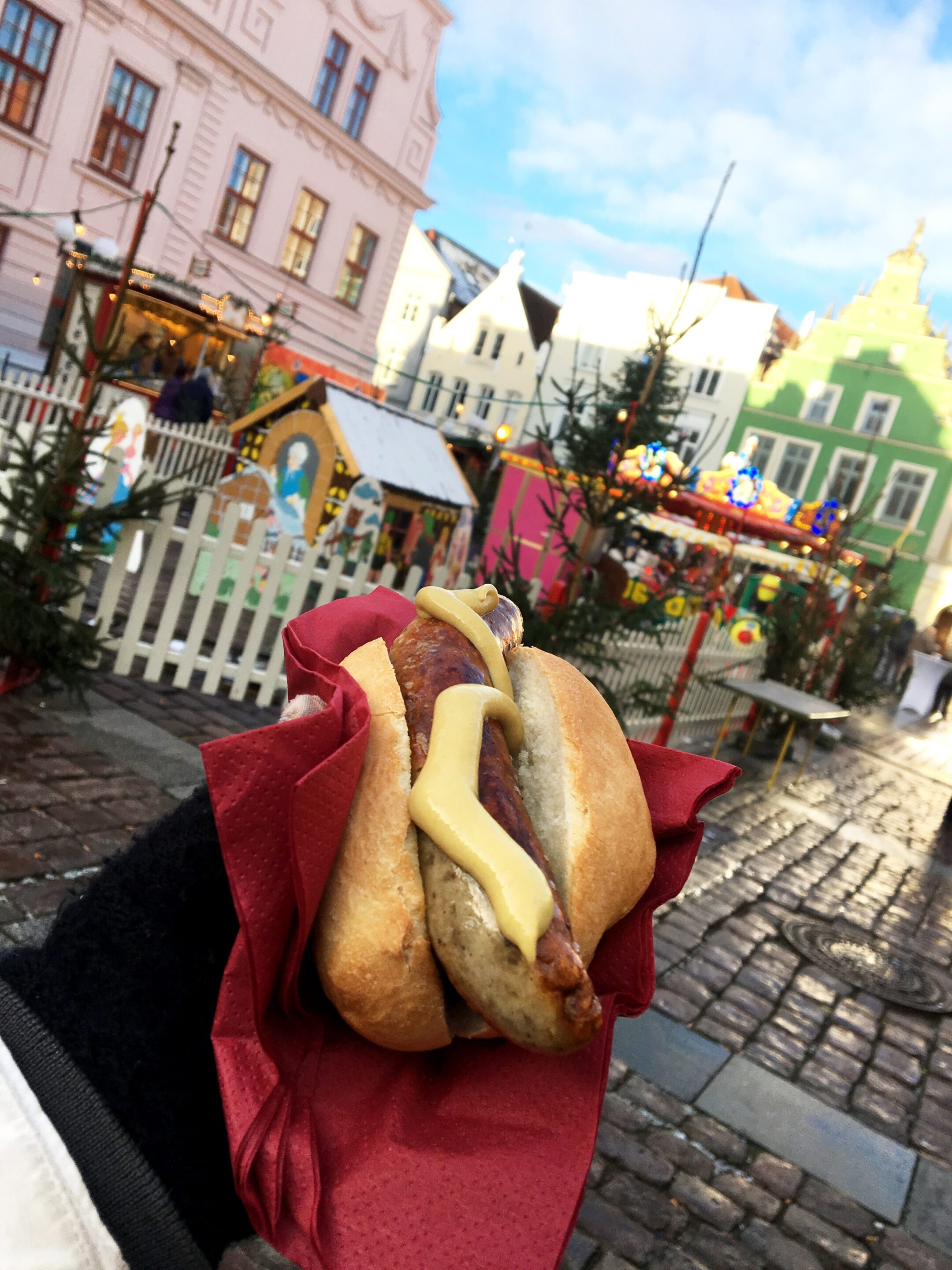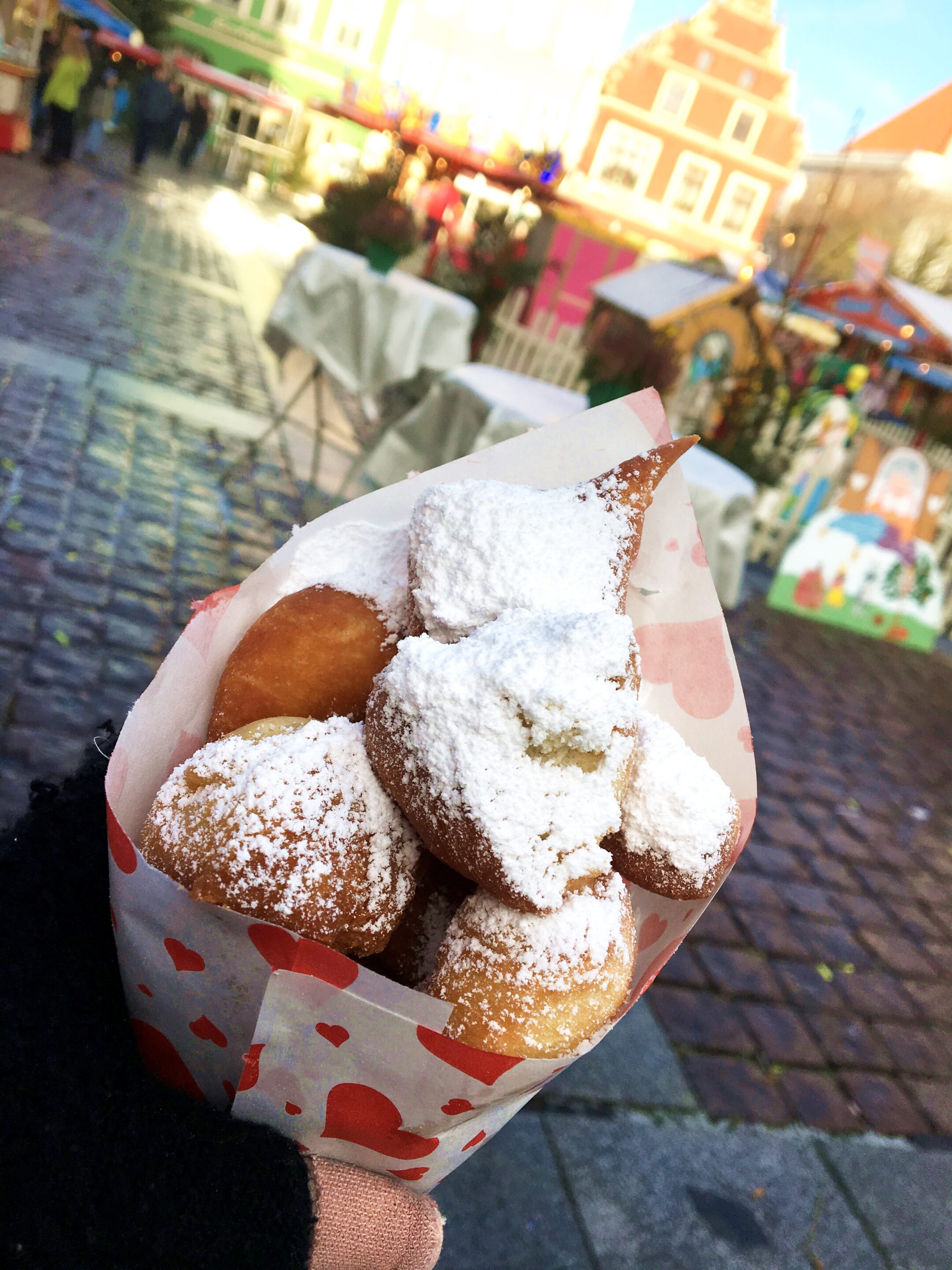 EXPLORE GUSTROW CASTLE
Gustrow Castle is located on the outskirts of the town centre and is an exciting destination for inquisitive minds. The Castle is a fine example of Renaissance architecture and was built in 1589. It was originally built as a home for the Dukes and Duchesses of Mecklenburg. A Renaissance garden was added below the Castle in the 1960s and 70s, based on old drawings.
On a tour of the Castle, you can find wonderful, three-dimensional ceiling decorations in one of the banqueting halls. A range of techniques has been used to create these decorations, and genuine hartshorn has been used as part of the decor on the mouldings. Different scenes are illustrated in the ceiling decor, including hunting scenes and scenes with exotic animals, such as monkeys, lions and elephants. There is also a large painting of a unicorn – it is fascinating to think that when this painting was created, people still partly believed that unicorns existed. In an attempt not to appear ignorant, the unicorn was painted as if it were a real animal. This room also had a very special device for musicians performing at banquets and celebrations. A separate door to the banqueting hall was installed for musicians, leading into a chamber adjacent to the banqueting hall. The chamber had walls reaching almost up to the ceiling, with only a small opening at the top so the music could be heard but the musicians not seen. As such, the musicians were not able to see what was happening at the celebration, in case of a scandal or other events not to be witnessed by others than the guests.
The Castle walls are also adorned with beautiful paintings and works of art, but remember to look up and down as well to enjoy the wonderful ceiling murals and stucco work, and artwork on the floors in several rooms.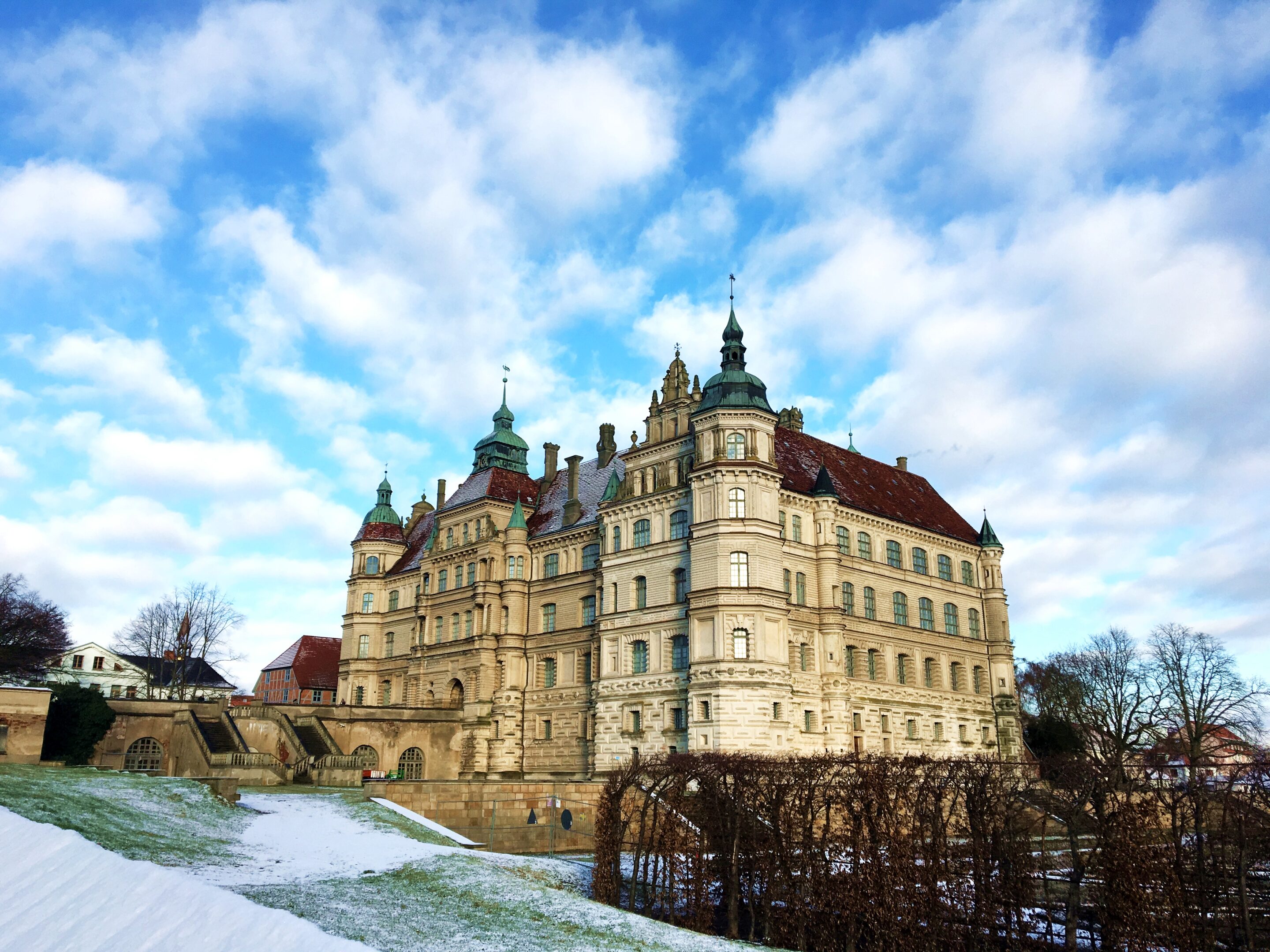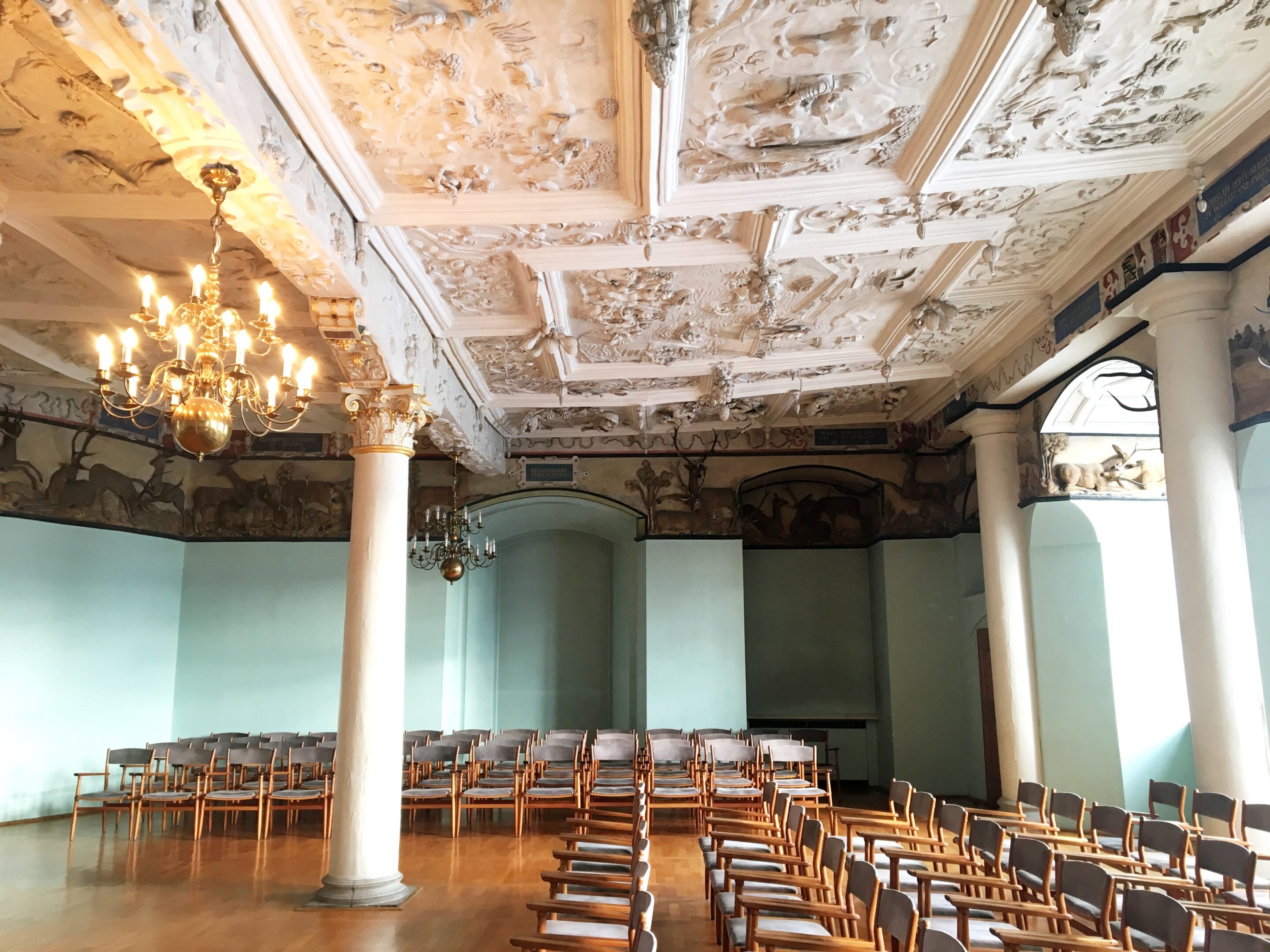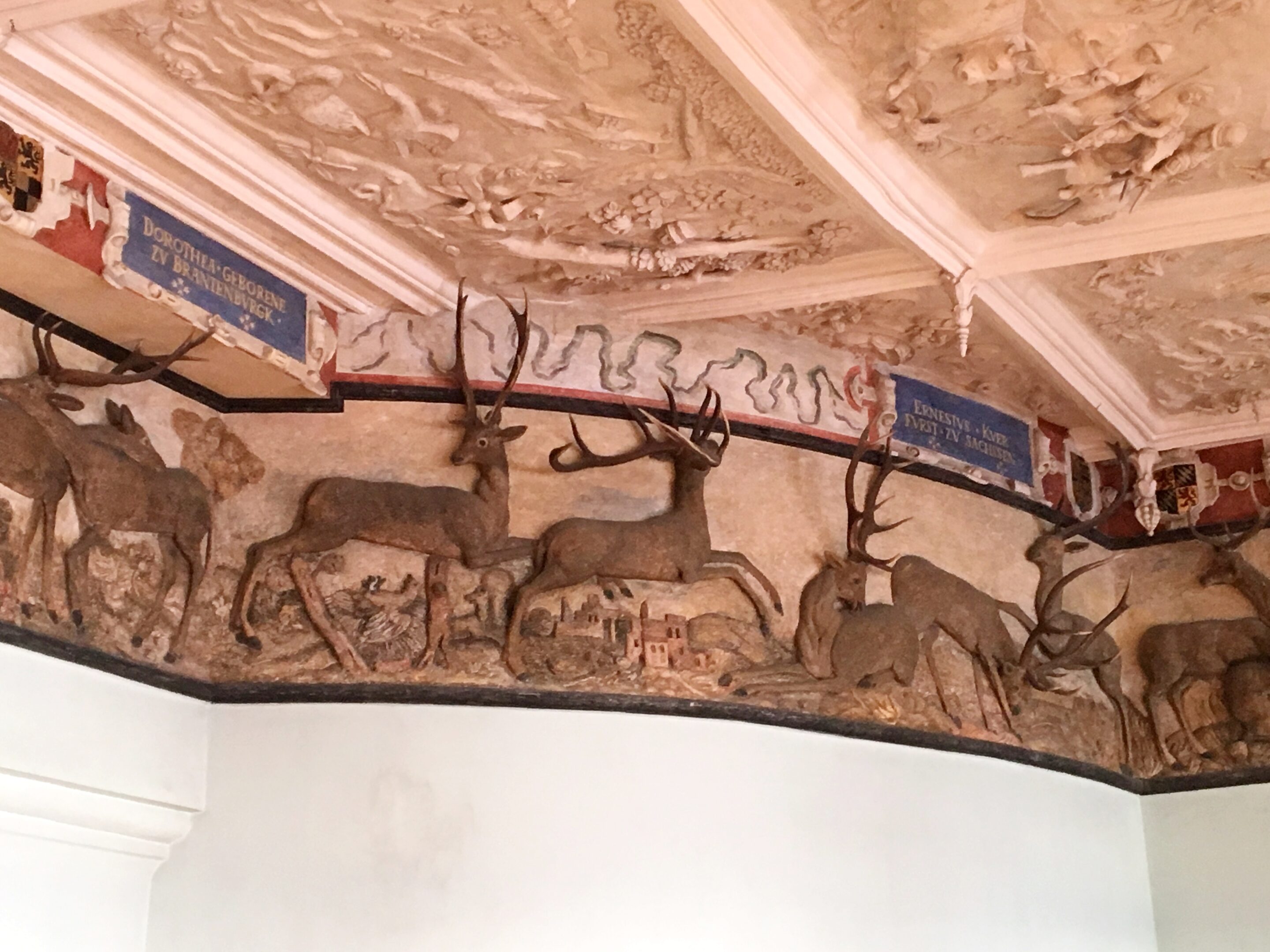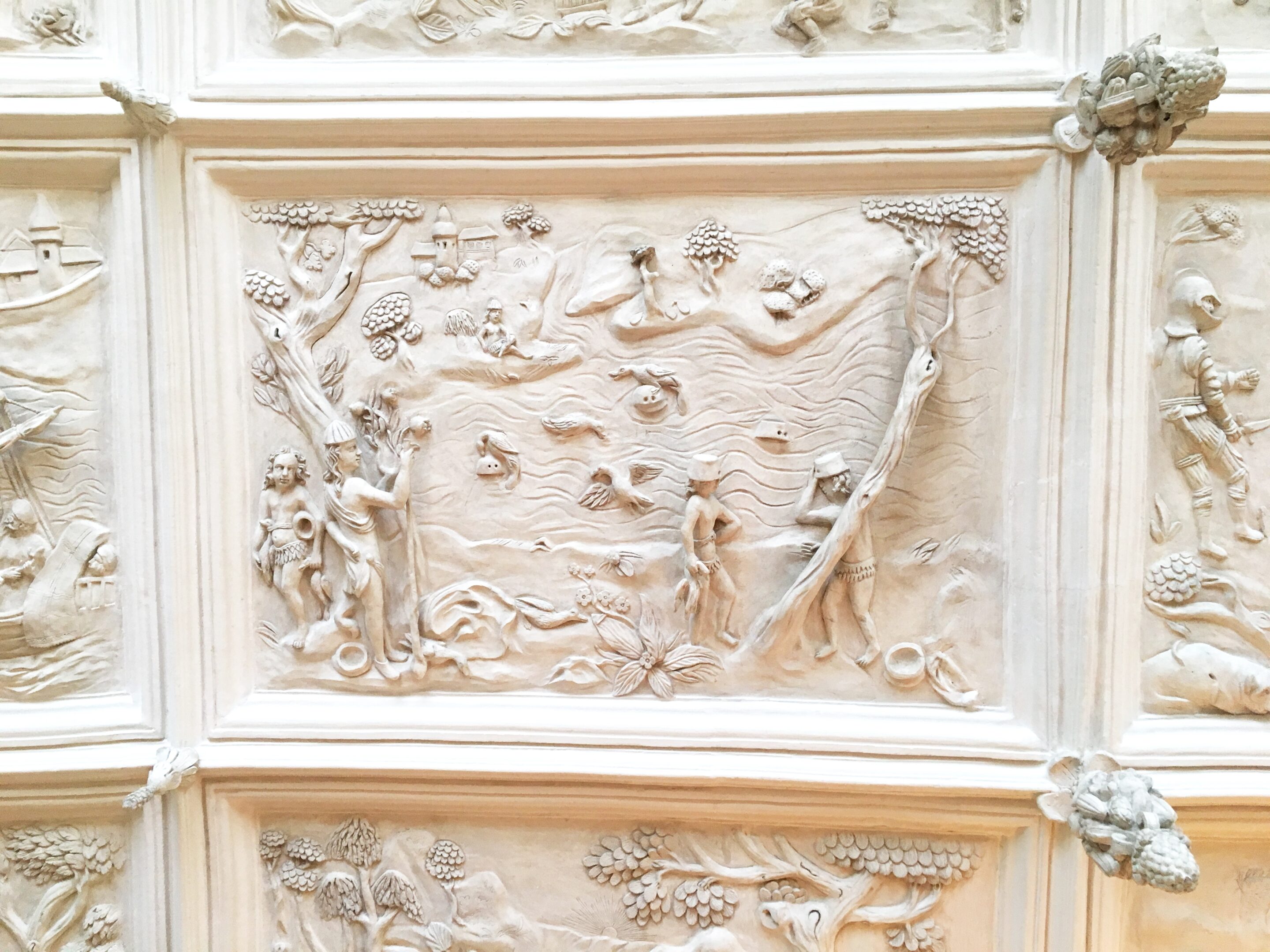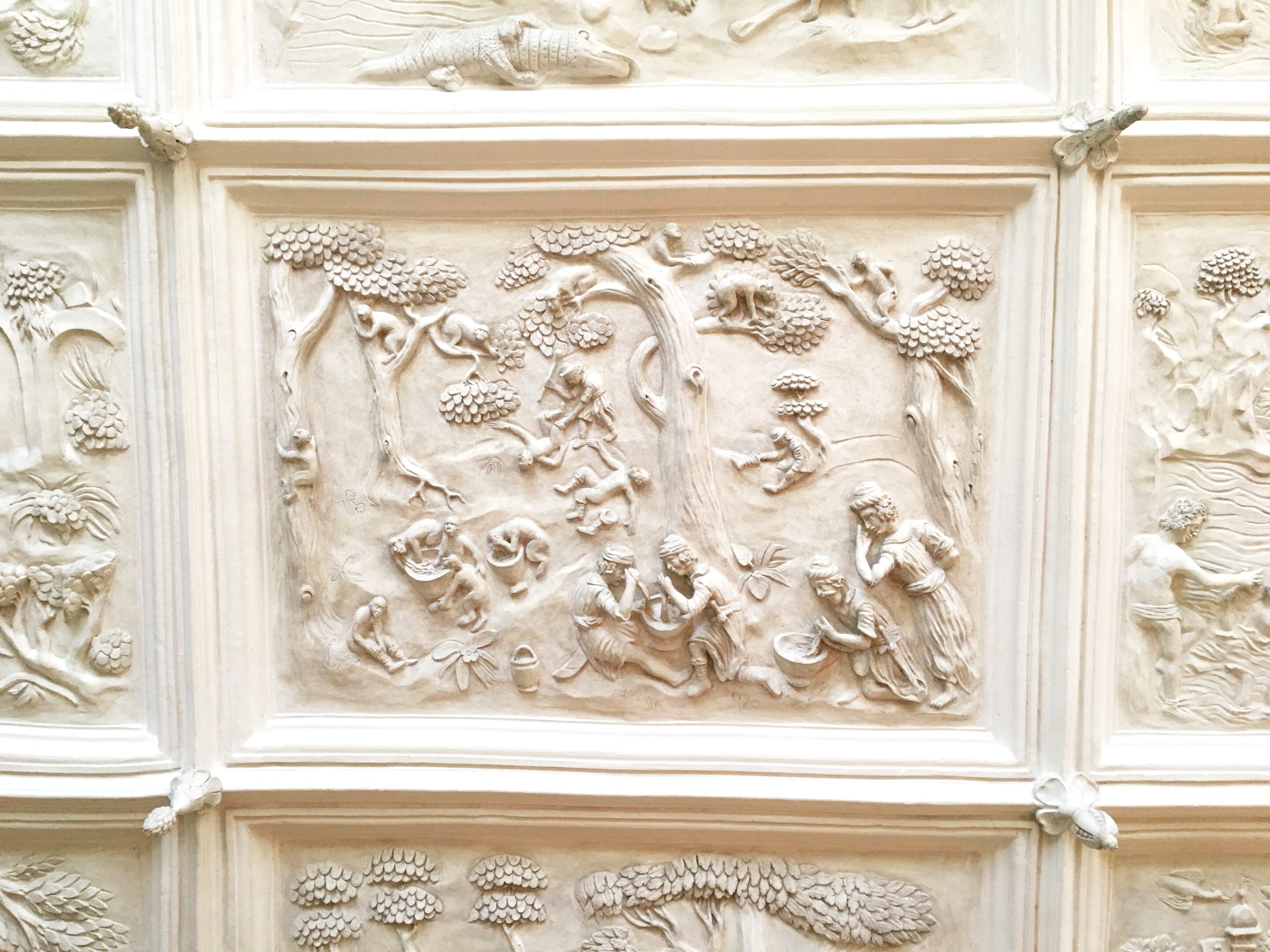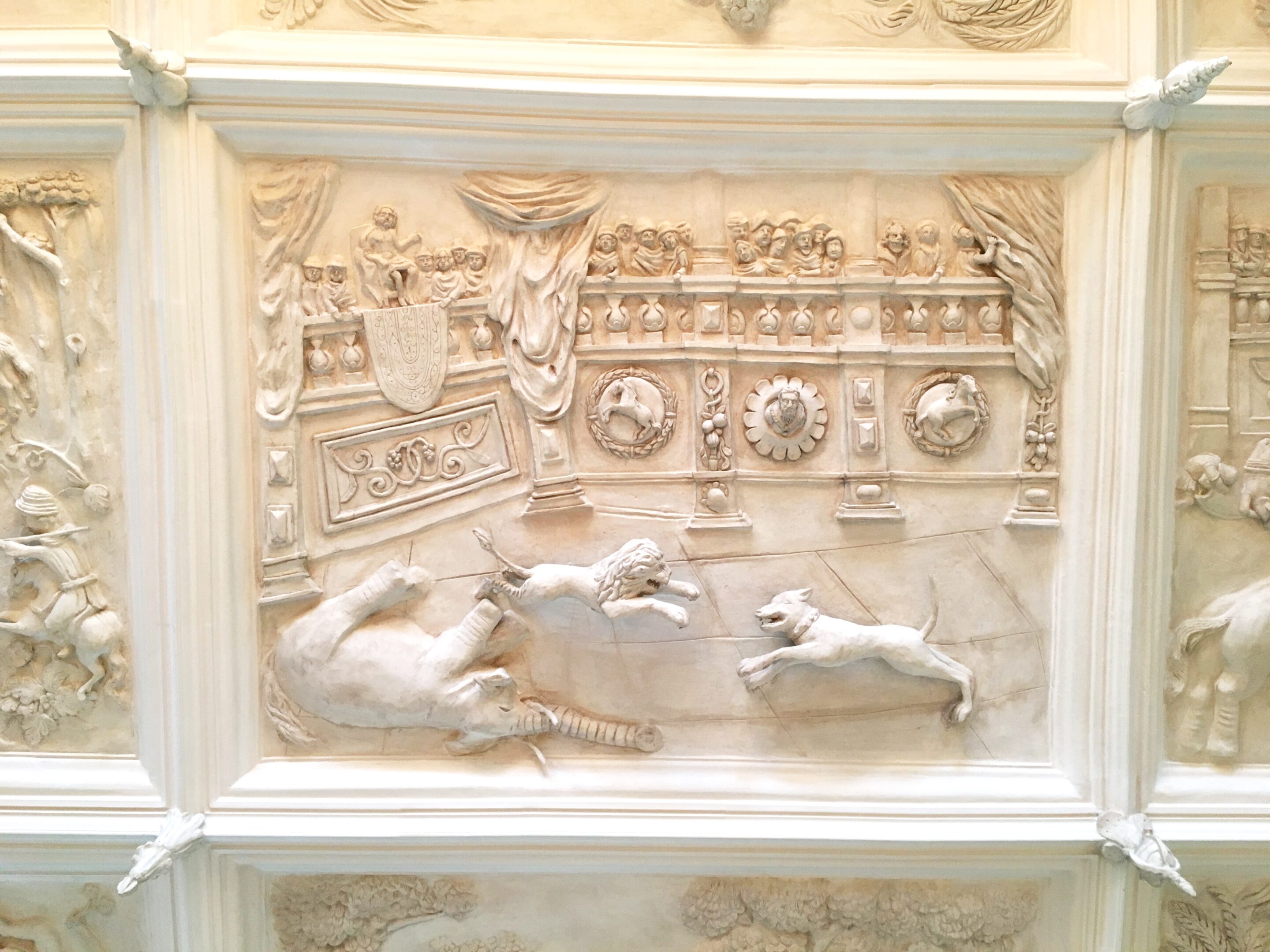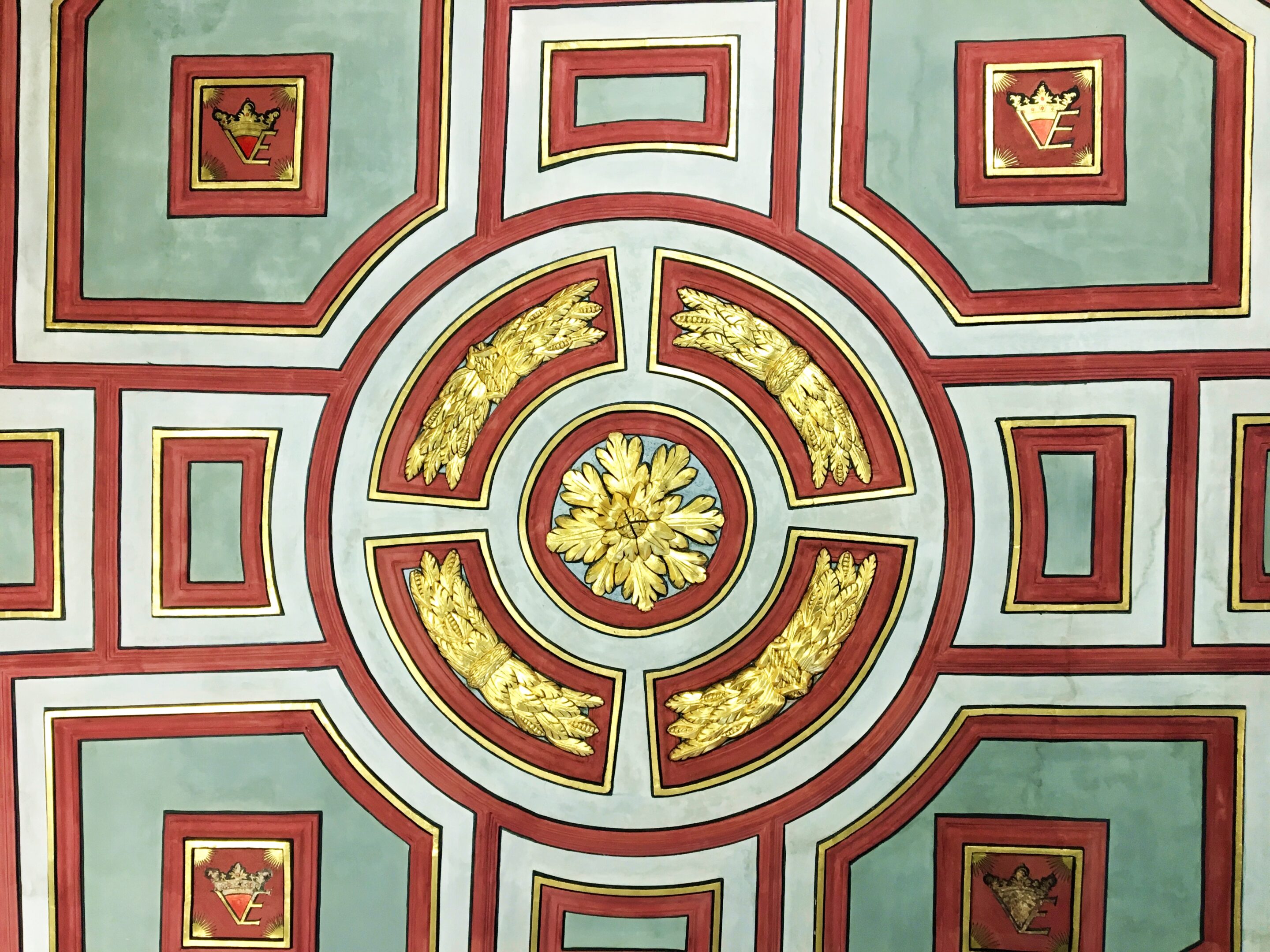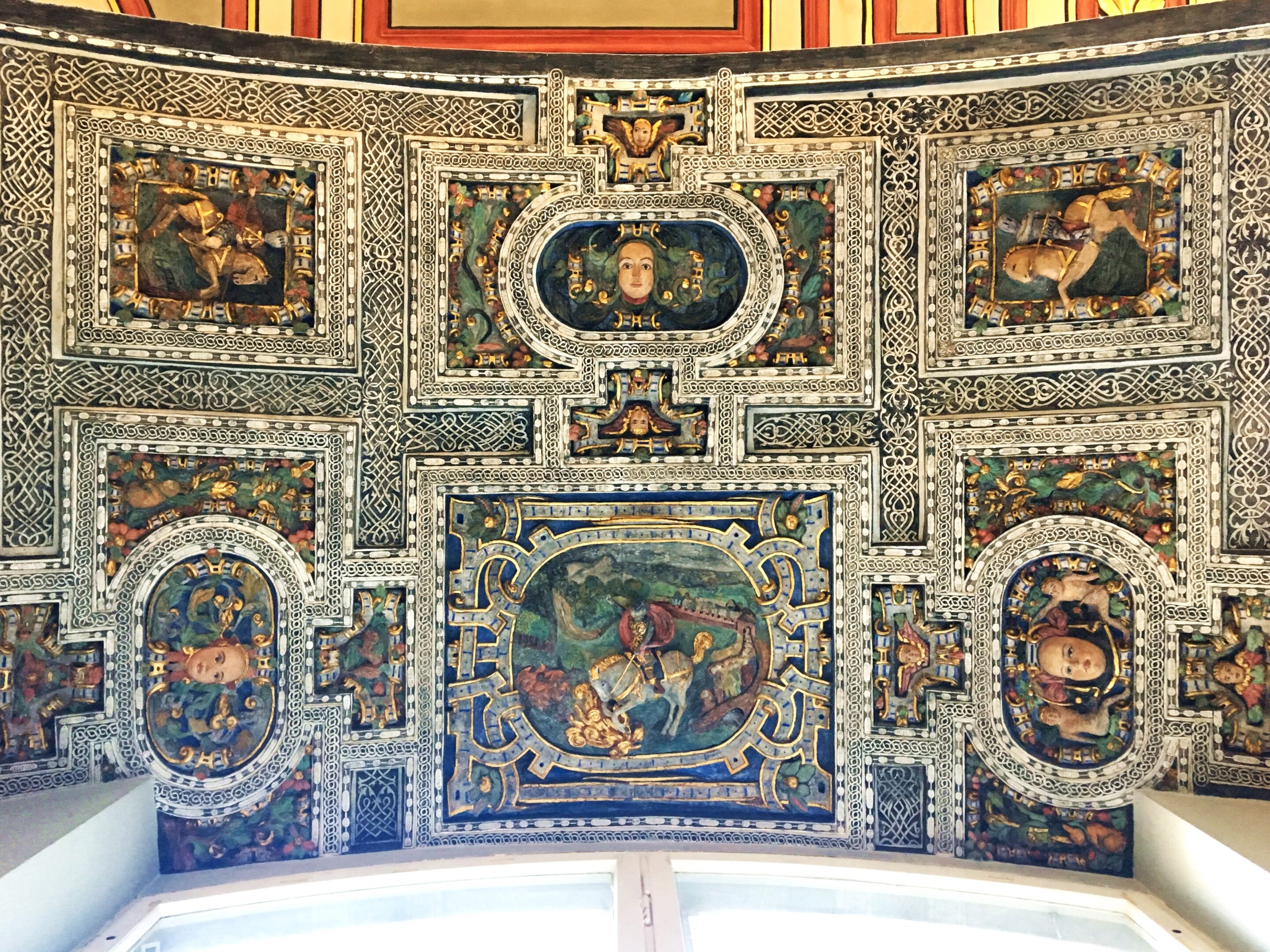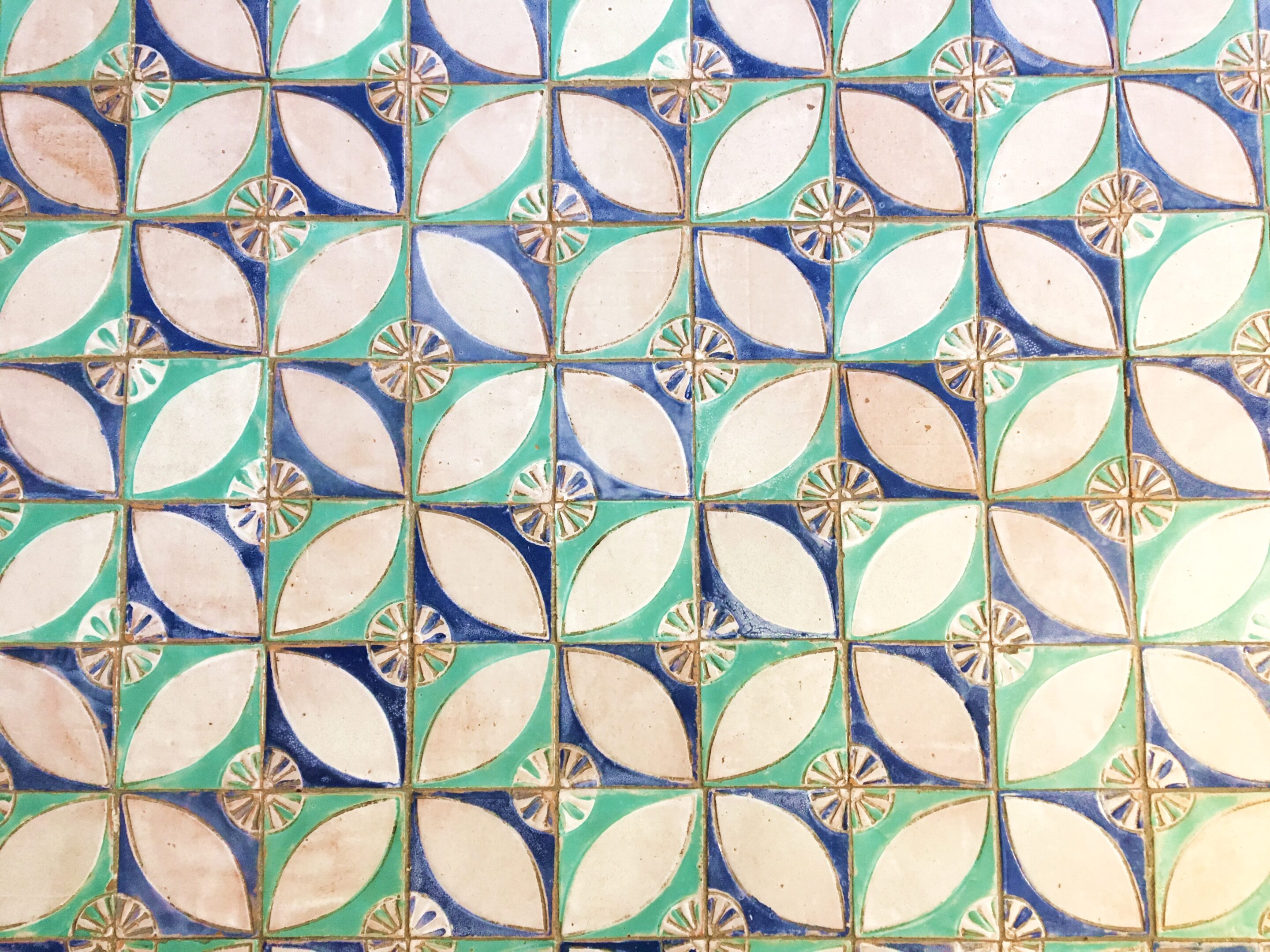 Sightseeing trip with the night watchman
Interested in a slightly different sightseeing trip? After dark, you can take a nightly sightseeing tour with the night watchman across the town center of Gustrow. He wears a gown and lits the streets with his candle while guiding you through the center telling interesting stories about buildings and events in different places. Exciting, educational, and a bit scary. I wandered alone with the night watchman and we even scared some by passers walking their dog in the evening!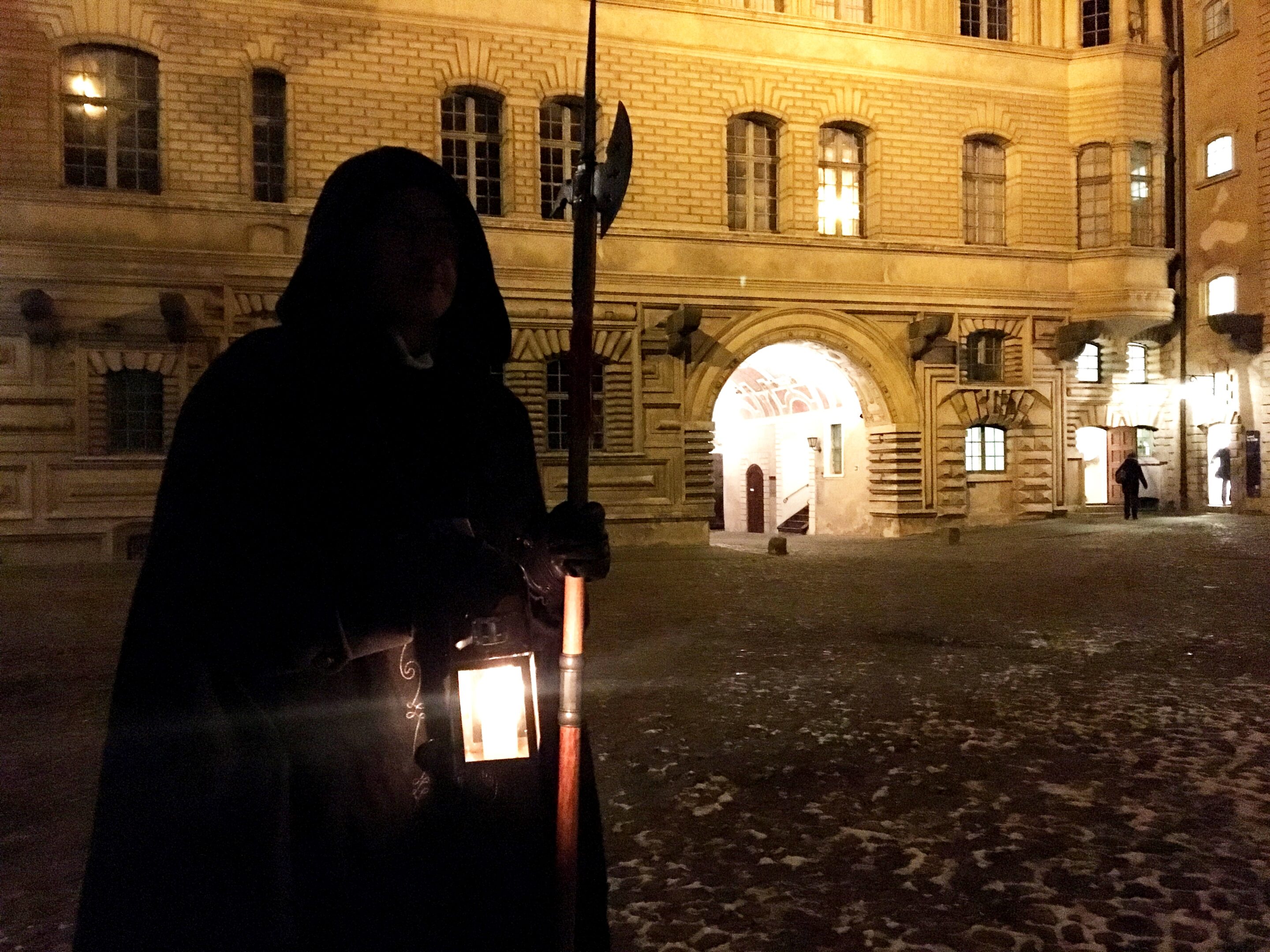 CLIMBING THE STEEPLE
If you want a real bird's eye view of the town and its surroundings, you can climb the steeple of St. Marys church nearby the market square. After a mere 192 steps, you will reach the top and be rewarded with wonderful views. The church also has a small exhibit showing how the town's fire guards used to live with their families in the church tower. The fire guard was assigned the task of keeping watch for house fires around the town, and he lived in the steeple with his family. All the food and goods they needed were hoisted up by rope, to save them climbing up and down the stairs for provisions.
The church is built of brick in the Gothic style, and was rebuilt in the early 16th century after the original building from the 1230s burned to the ground. The furnishings and decor in the church are very colourful and picturesque, and are well worth a visit.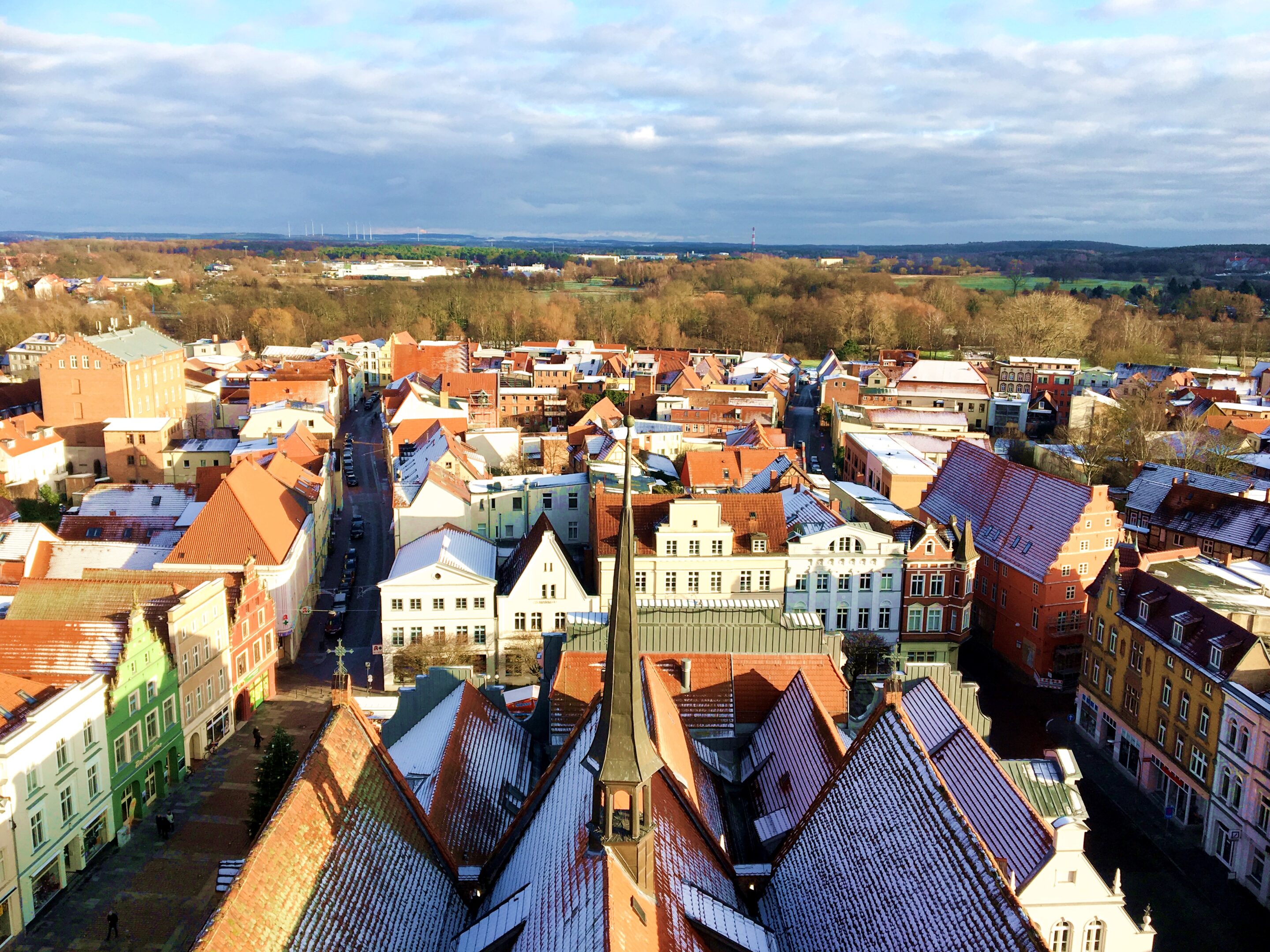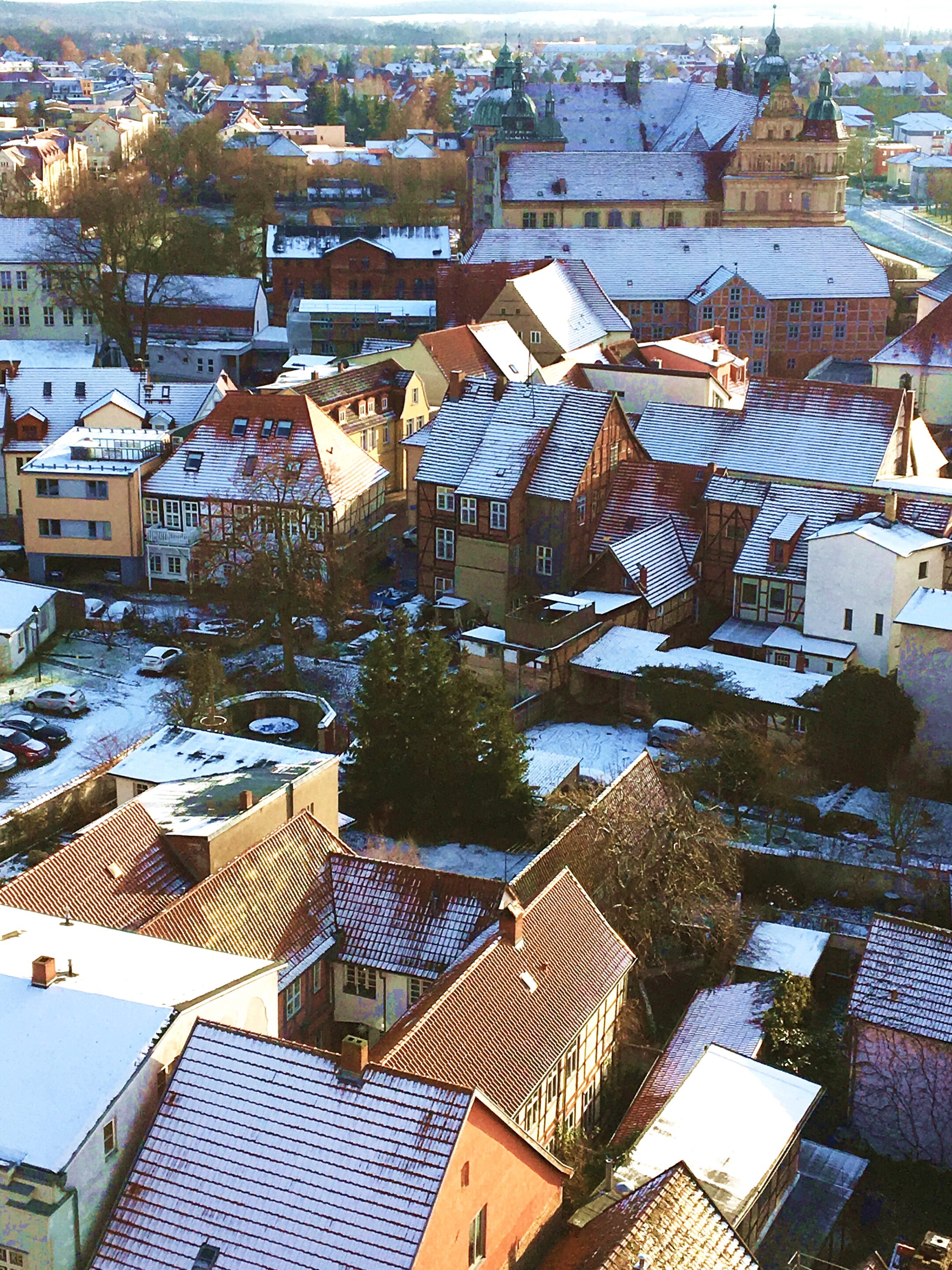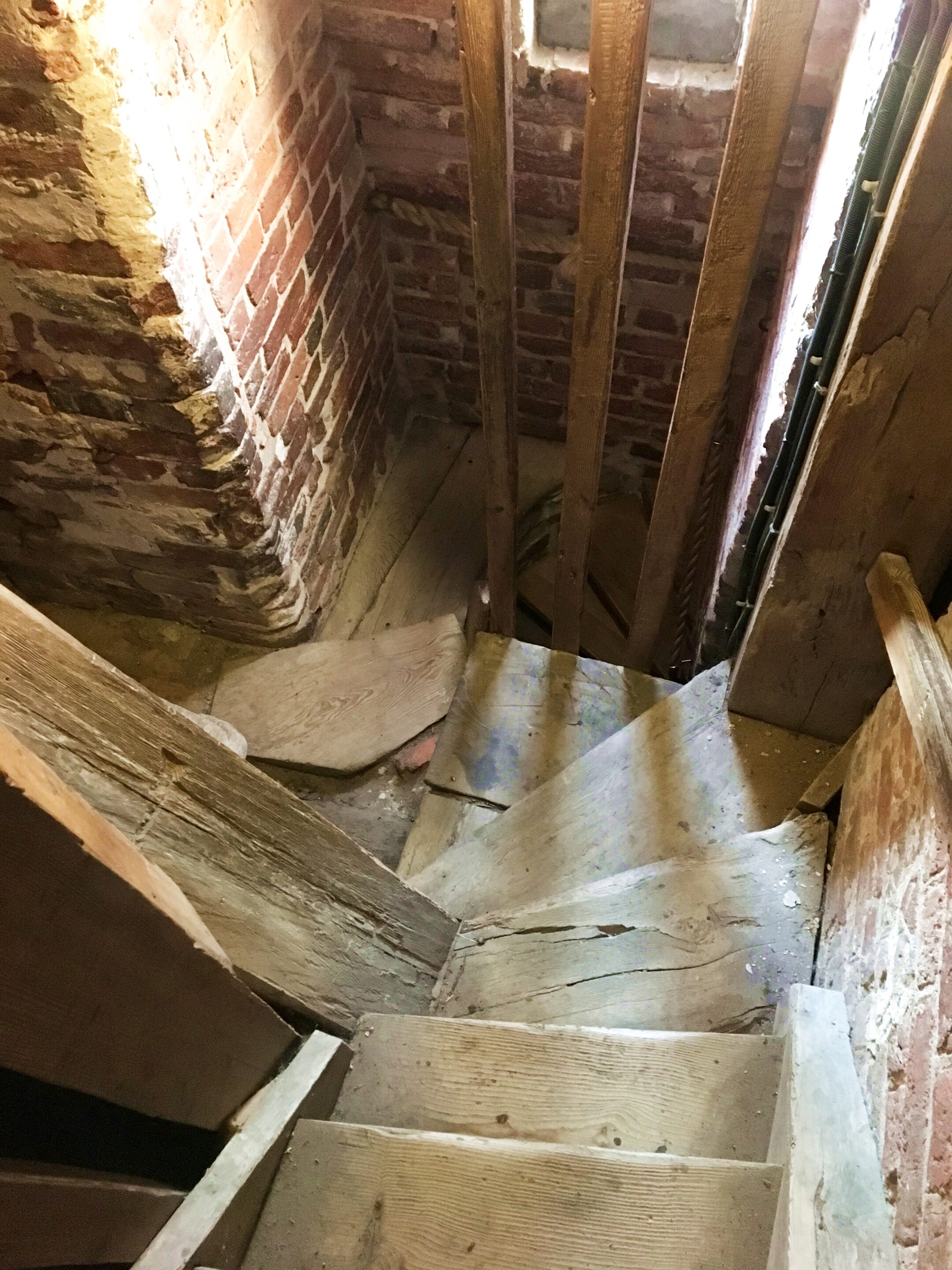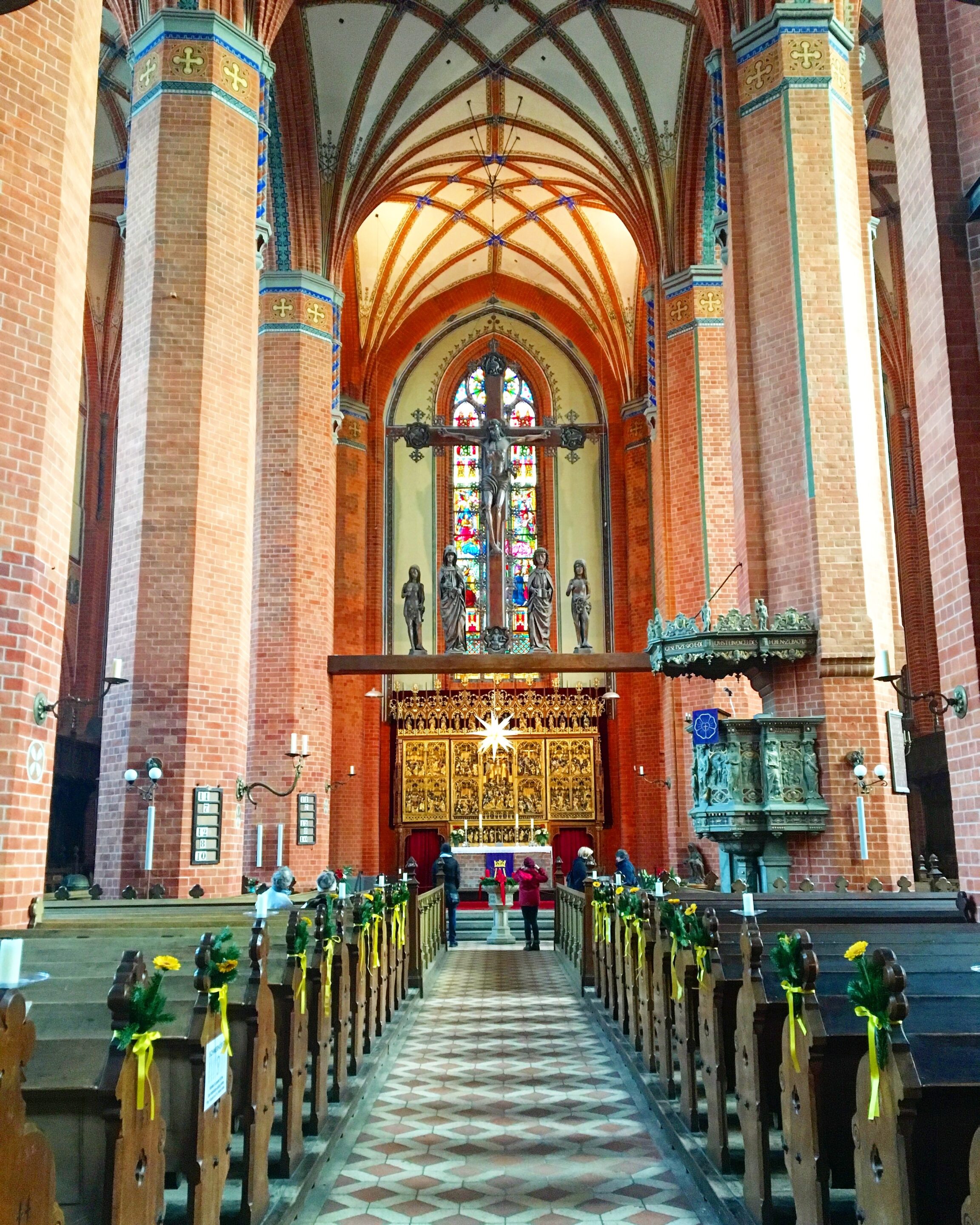 VISIT GUSTROW CATHEDRAL
This is the largest church in Gustrow and is also built of brick in the Gothic style. It was built between 1226 and 1335 and is the oldest building in the town. The church hosts mass and concerts, and also has delightful decor and furnishings. In olden days, a covered walkway made from wood led the way from Gustrow Castle to the church, so the town's noble people could arrive at church without getting their feet wet or having to mix with the commoners. This no longer exists, but when you visit the town, you will get an impression of how huge this structure must have been, as it is quite some distance between these two historical buildings.
The church is also home to a famous sculpture, "Hovering Angel", created by sculptor Ernst Barlach who lived in Gustrow for parts of his adult life. He was an expressionist and created controversial works. During the Nazi regime in Germany, most of his art was confiscated and destroyed as it was too provocative and was classified as degenerate art.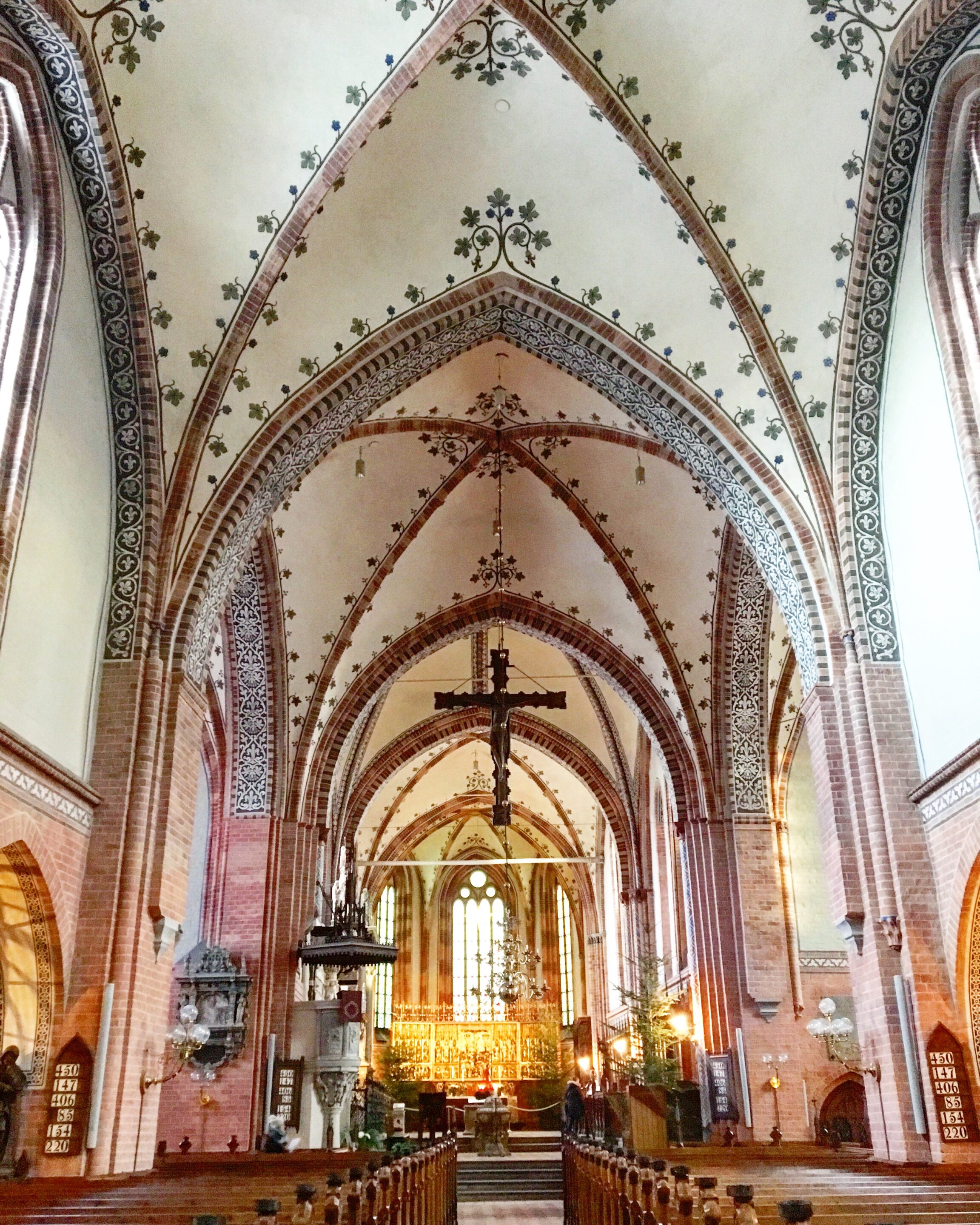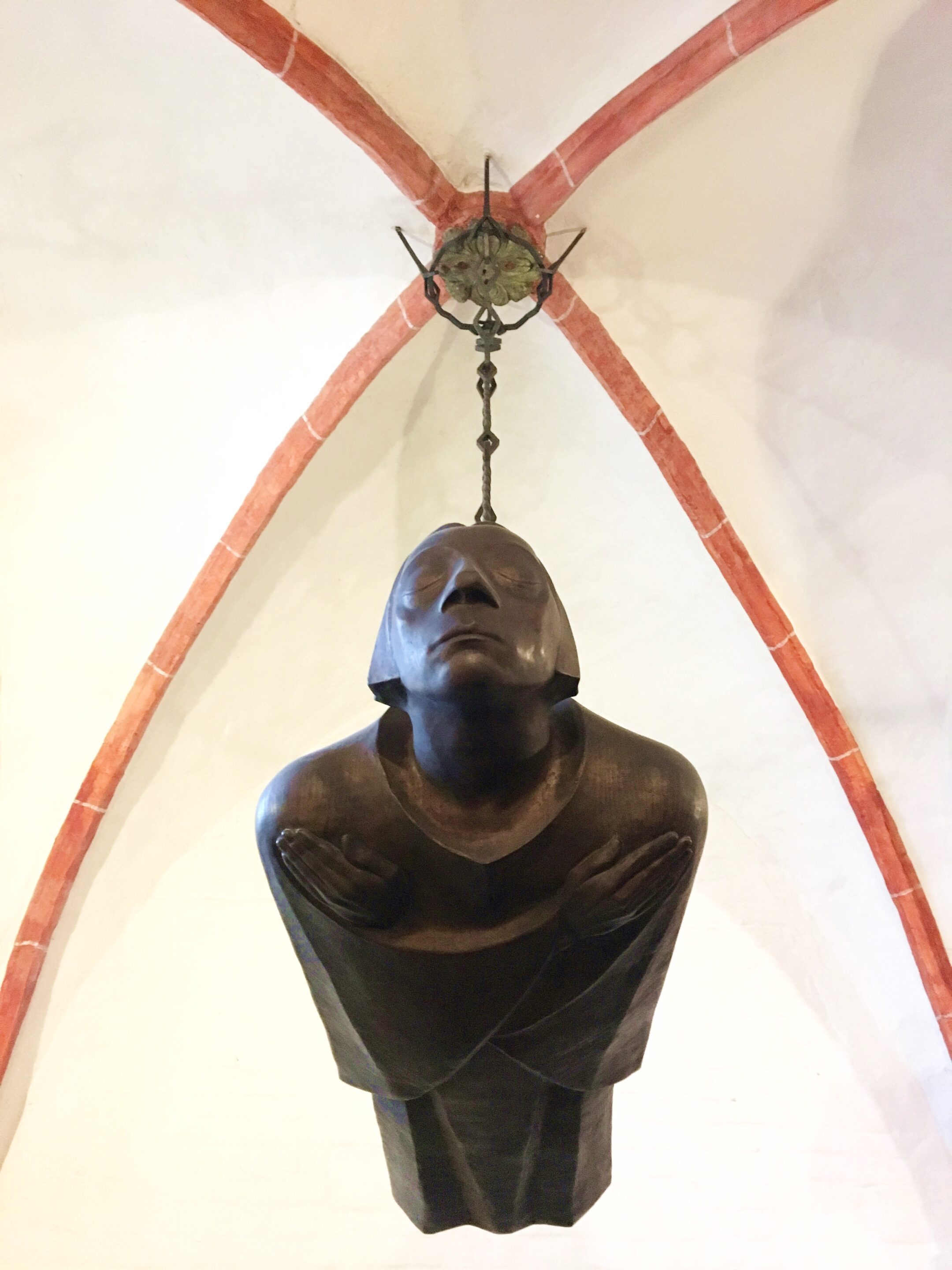 PAY A VISIT TO ERNST BARLACH'S STUDIO AND ART MUSEUM
After a visit to Gustrow Cathedral and a close-up experience of the "Hovering Angel", you may be interested in visiting the artist's studio and workshop, with its art museum. The museum exhibits both finished sculptures, uncompleted works and models for the artist's major sculpture projects. Ernst Barlach also has a very colourful personal history, so try to find a guide who can tell you all about this during your visit.
The artist's studio is next door to his home and the museum exhibiting art from other artists, all located on the shores of the Inselsee Lake.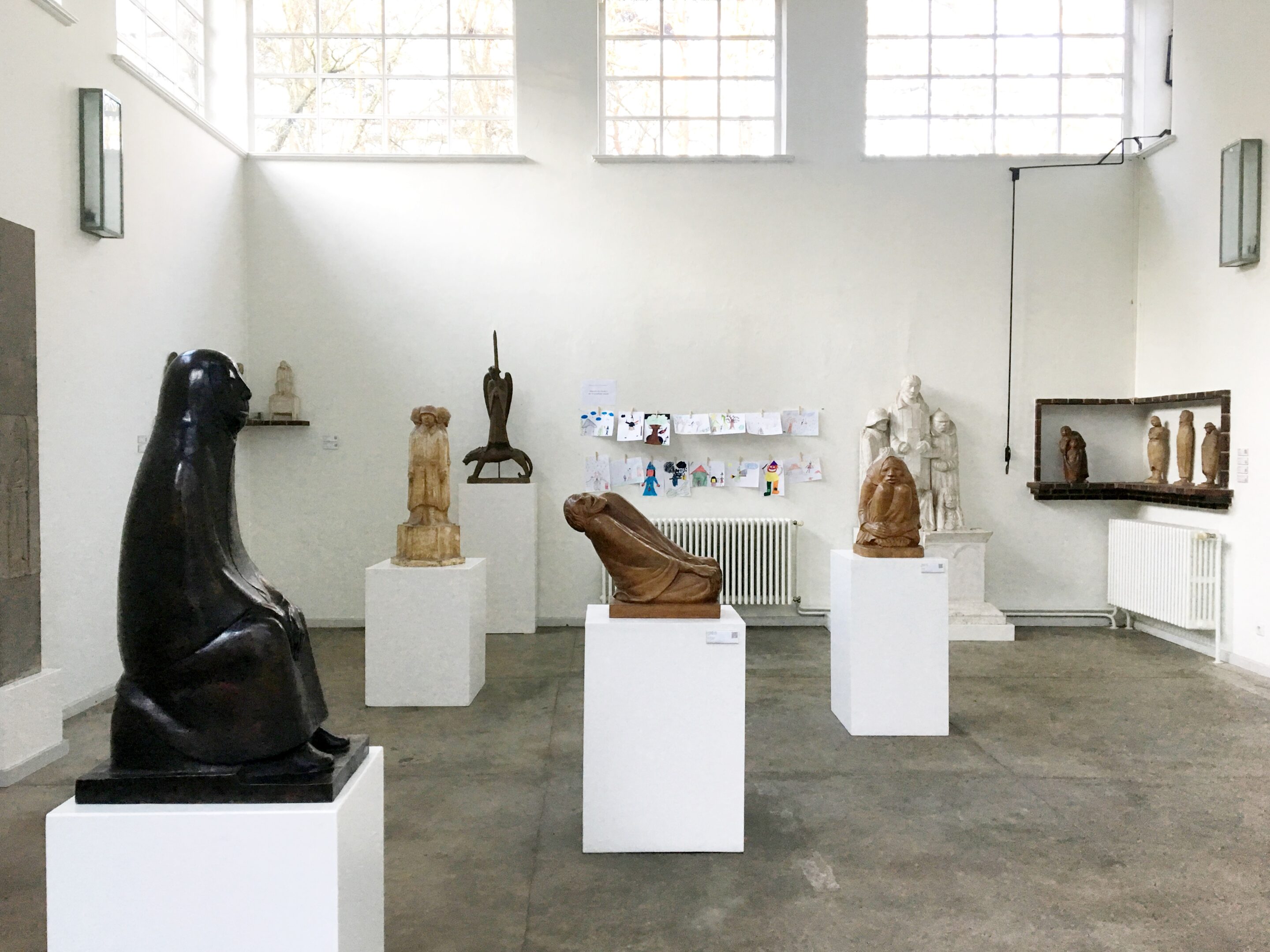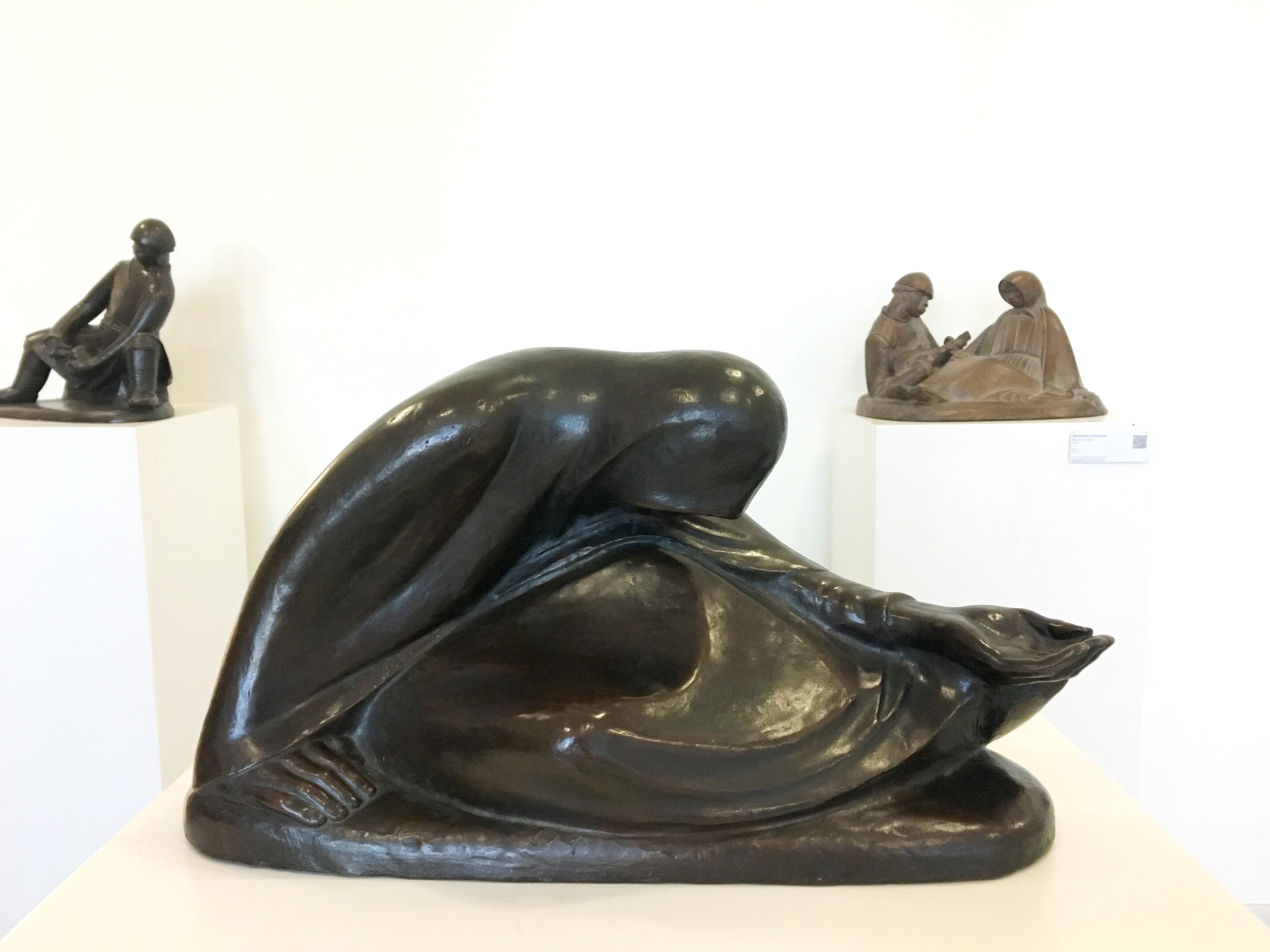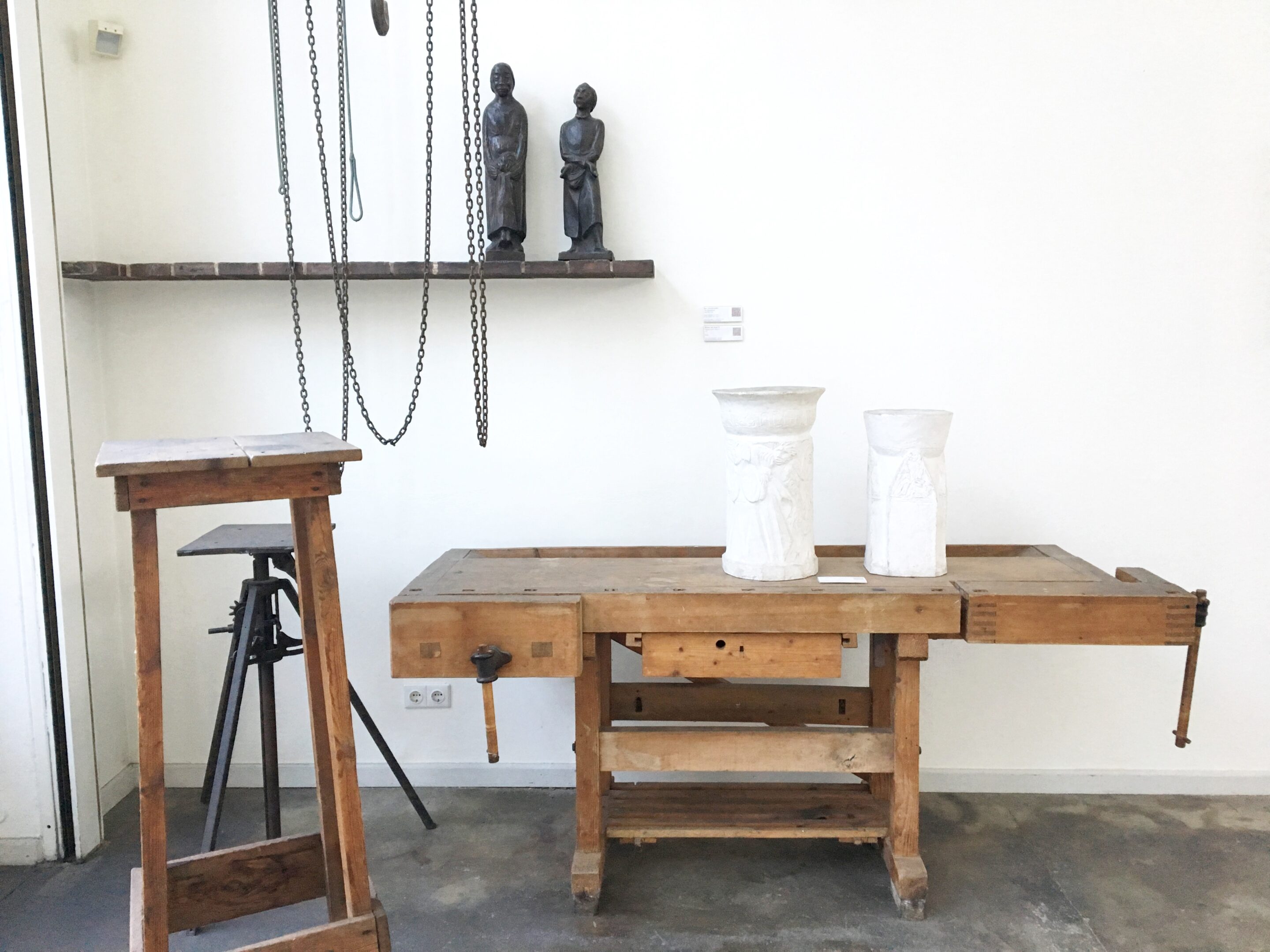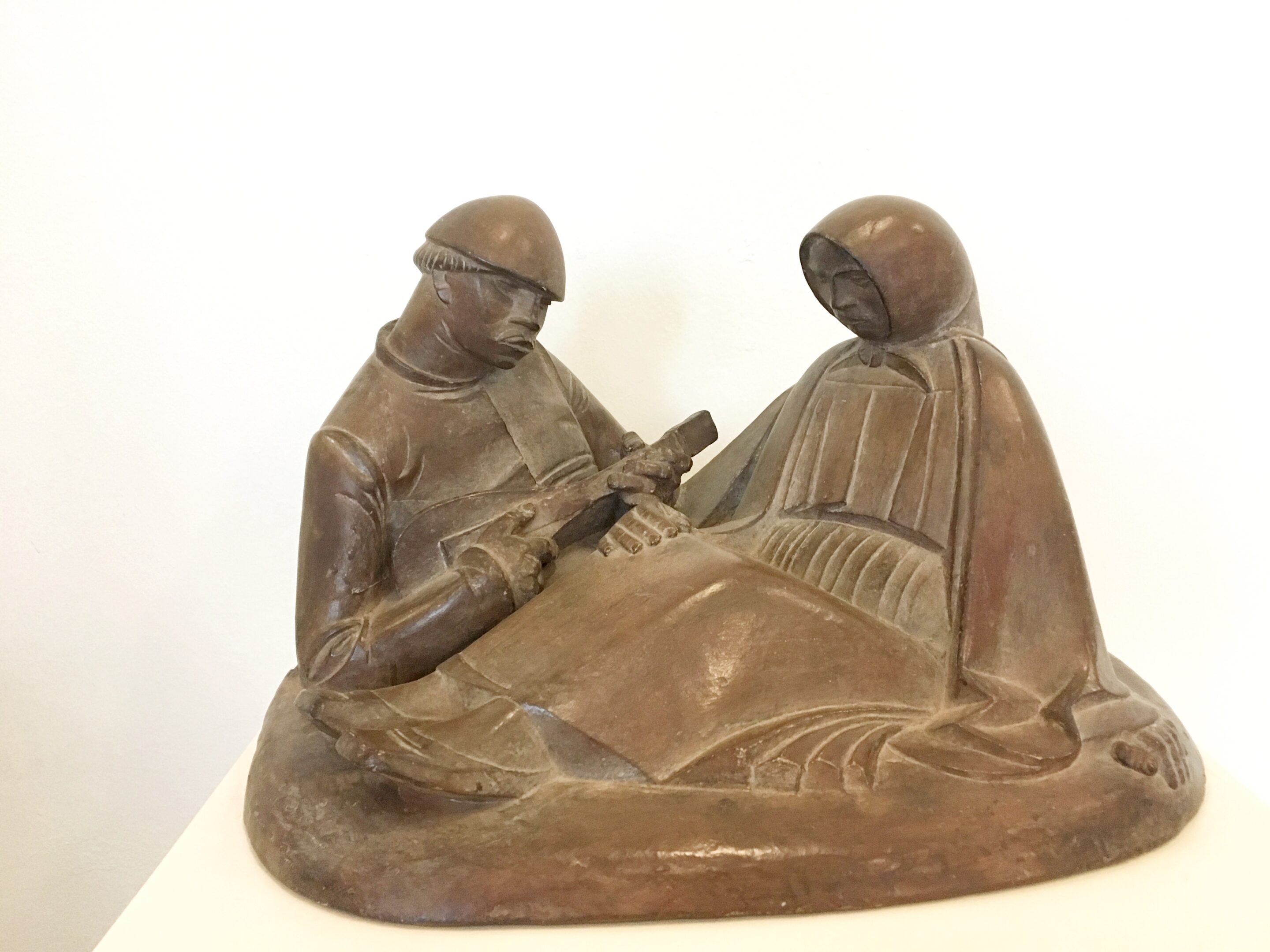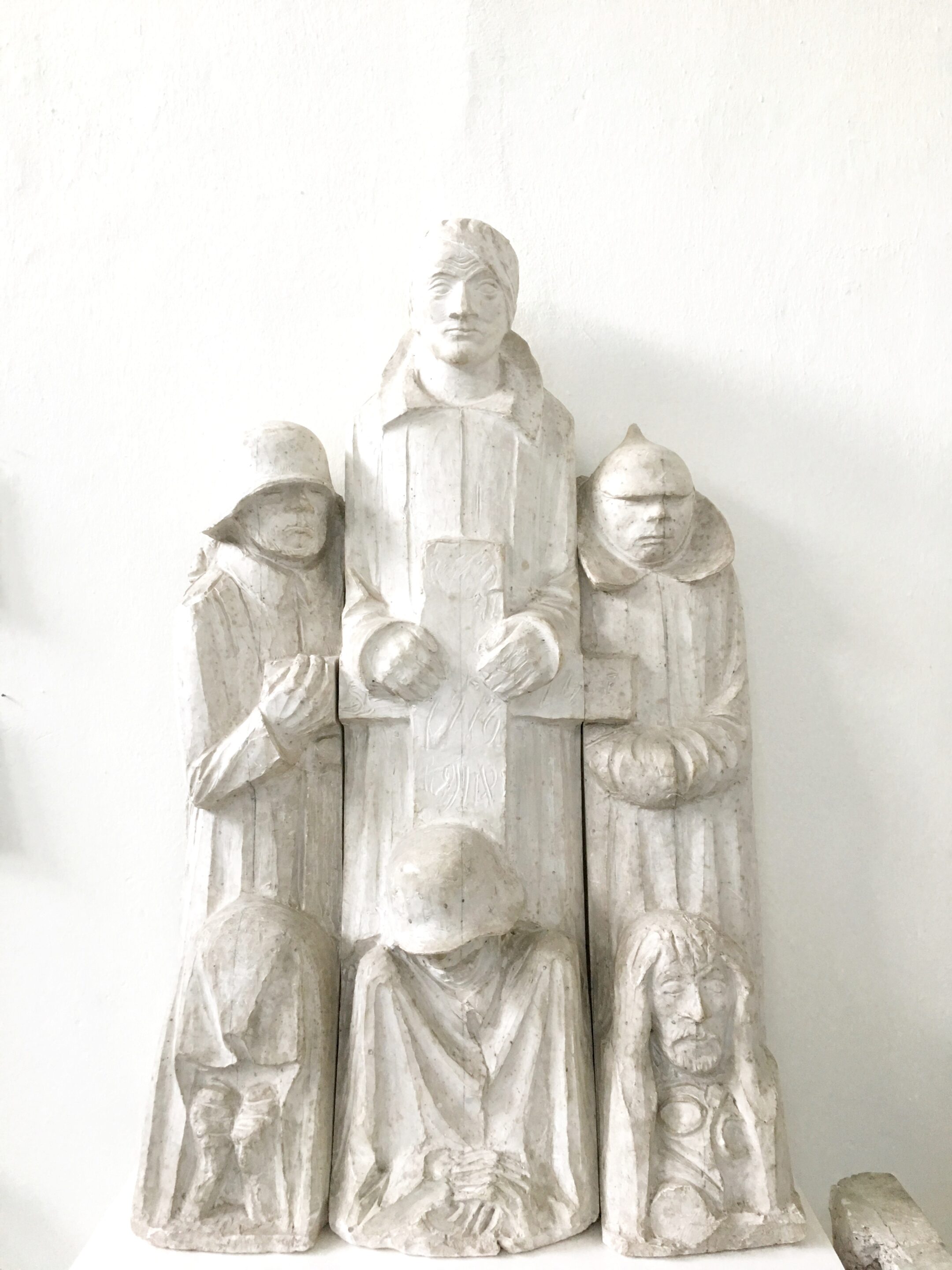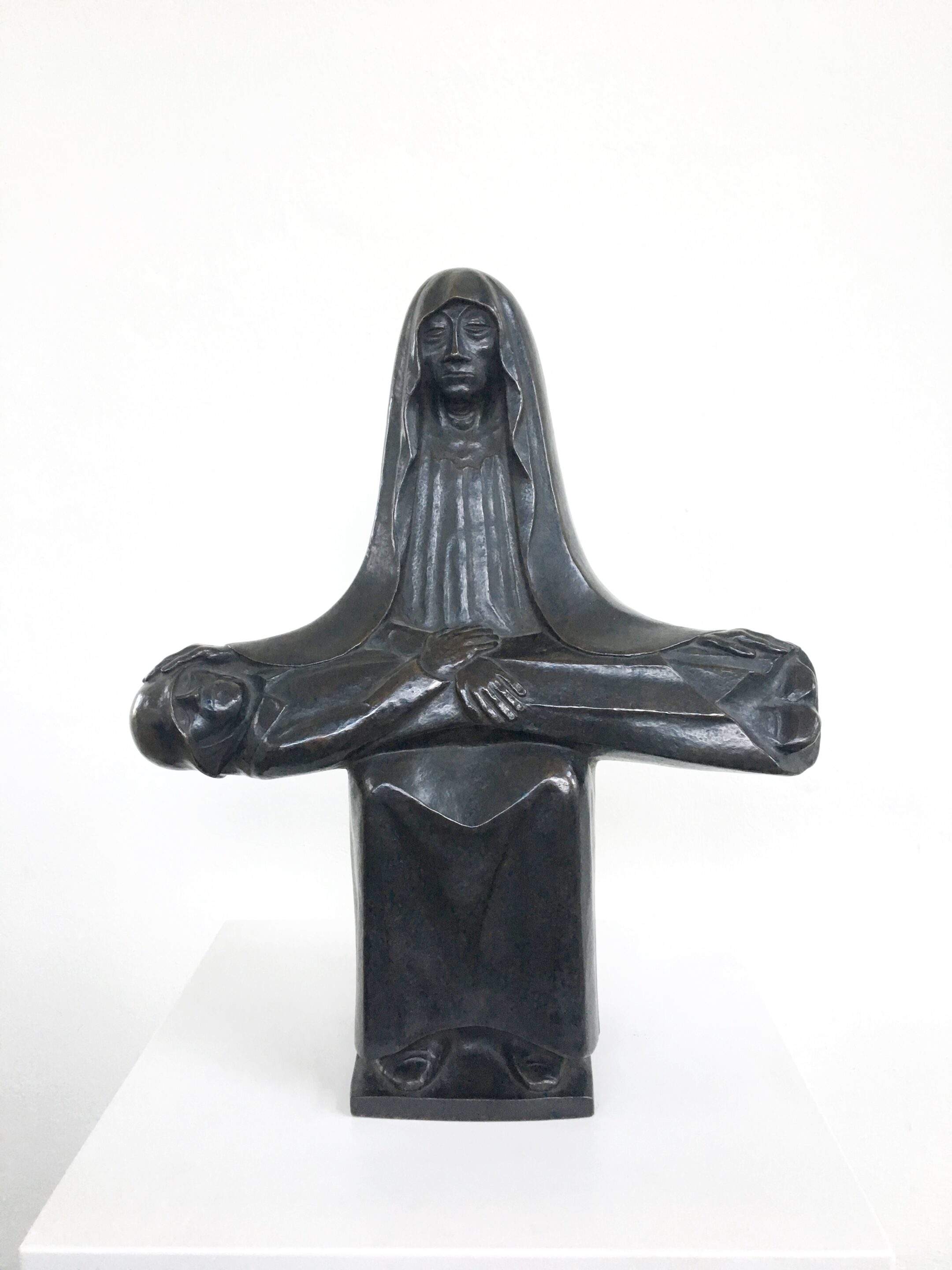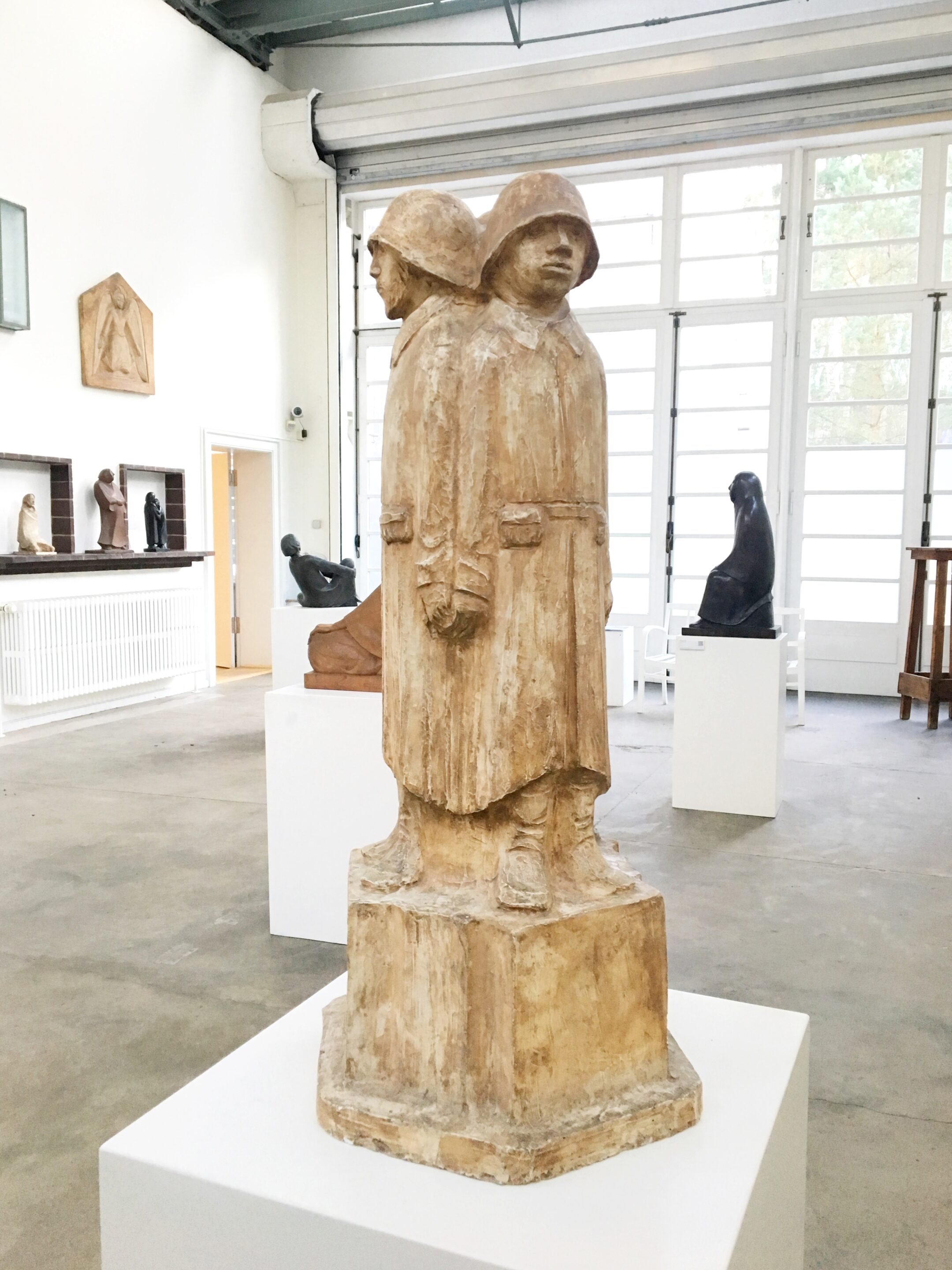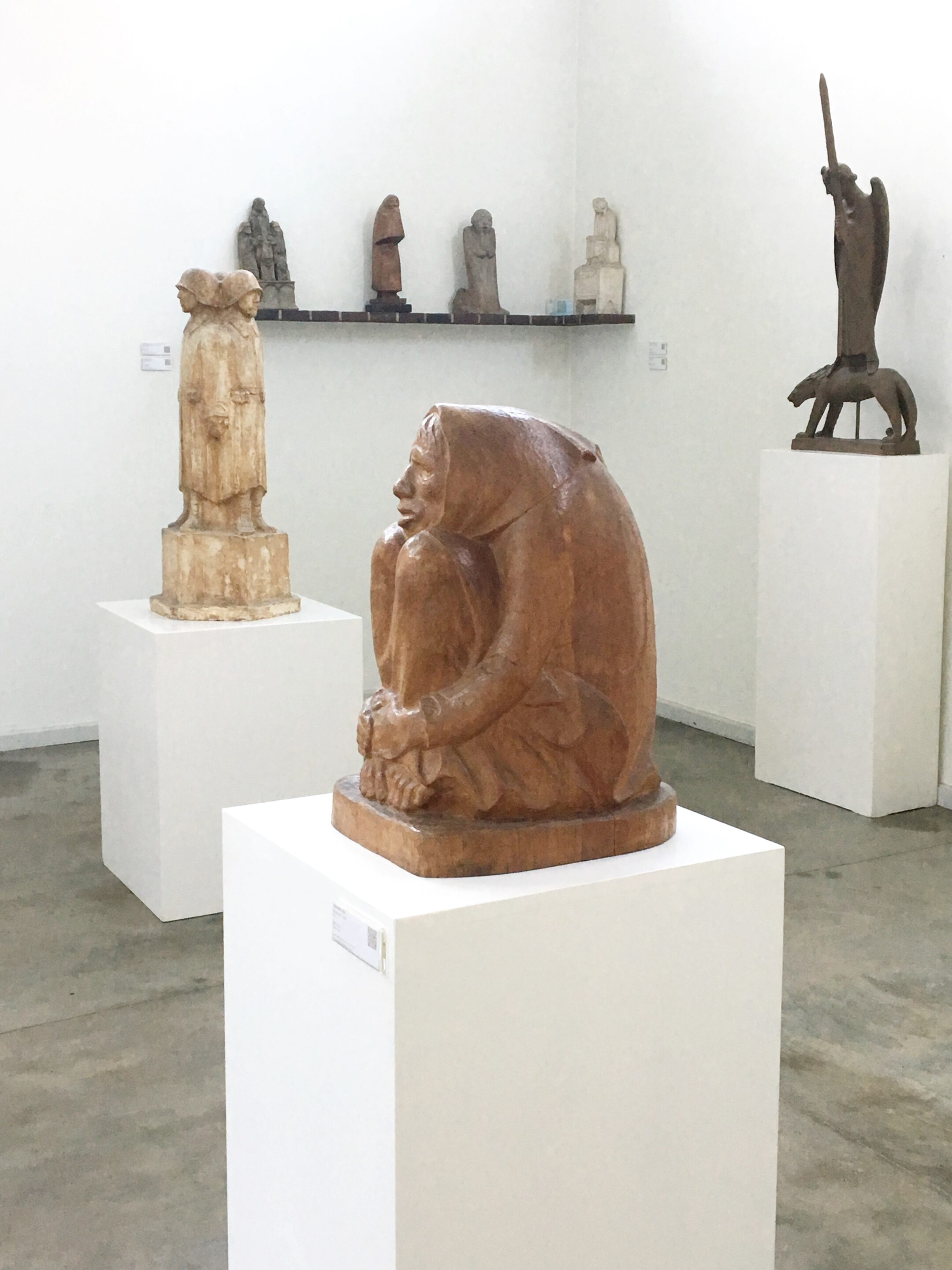 SAILING, CYCLING AND GAMES ON THE LAKES
The area surrounding Inselsee Lake has a whole world of outdoor activities on offer. This is an ideal place for cycling and water sports, long walks and outdoor games for the kids. You can rent both normal cycles and electric cycles from the railway station, and start exploring the area by bike from there. Several activity organisers offer both boat trips and canoes for hire, and there are plenty of fishing spots and campsites around the different lakes. You can also explore this wonderful area by horseback, with horses to rent and supervised horse riding activities for younger children. For the adults, there are two different golf courses nearby Gustrow. A guaranteed favourite for the whole family is a visit to Oase waterpark with activities for young and old – flumes, water games and a heated outdoor pool, along with a selection of saunas and spa services.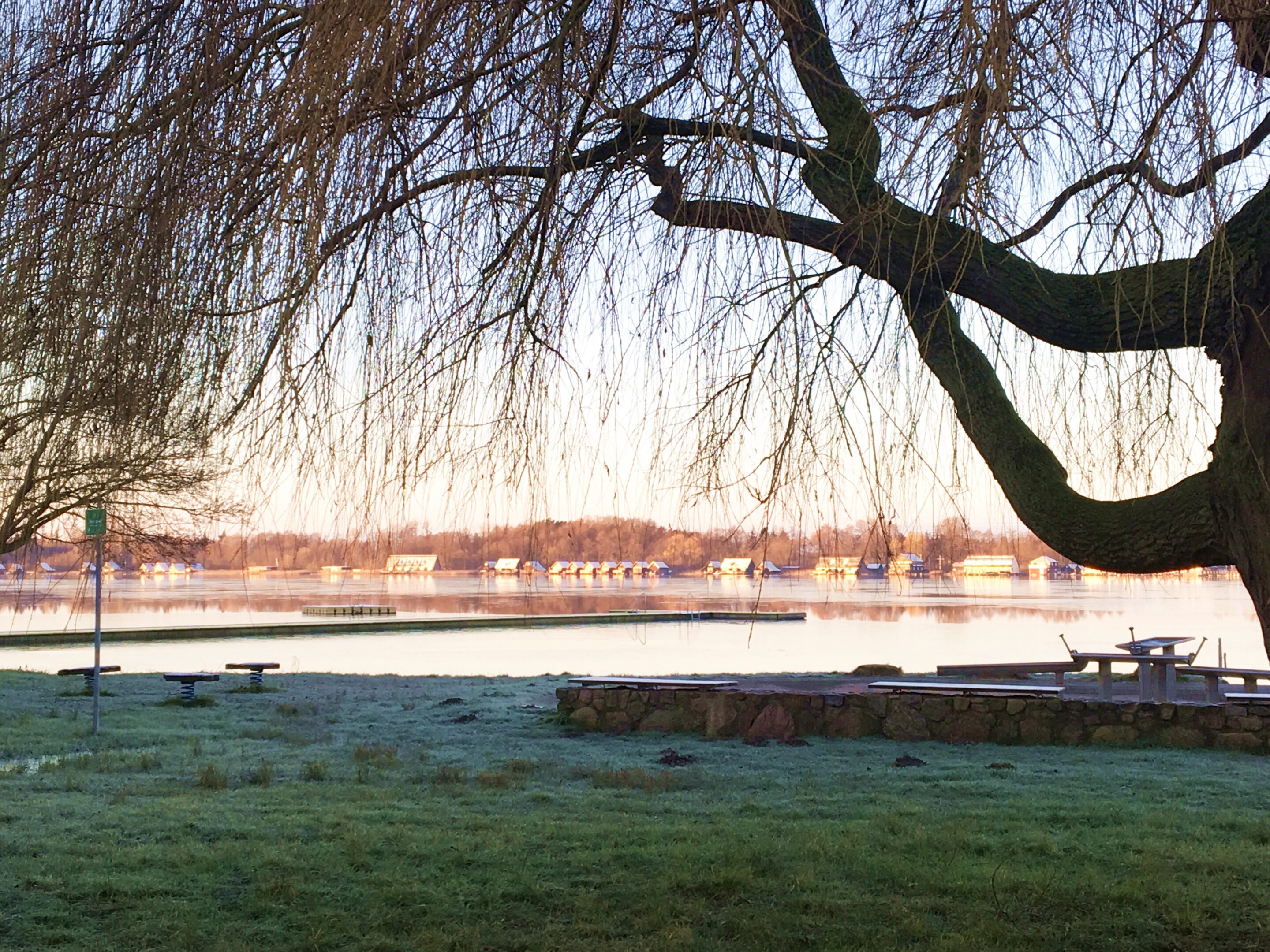 PAY A VISIT TO WILDPARK-MV, A WILDERNESS PARK WHERE YOU CAN SPEND THE NIGHT
Gustrow also has its own wildlife park, Wildpark-MV, a great place for the inquisitive and curious minds. The park is home to around 2,500 animals covering more than 90 different species, and has both an aquarium area and vast outdoor areas for the animals so they can live as naturally as possible. The large pack of wolves, bears, lynx and wildcats are among the most popular attractions, but you can also see, for example, deer, goats, horses, donkeys and squirrels, easier to observe.
In my opinion, the most exciting feature of the park was the wooden structure that formed a trail you could follow between and over the areas where the wolves, lynx, bears and wildcats lived. This led through several tunnels under the ground, ending in small observation points allowing you to get close to the animals in full safety. There is also a small cabin that visitors can rent for the night, in the middle of this trail, and I can only imagine how exciting it would be to fall asleep to the sound of howling wolves!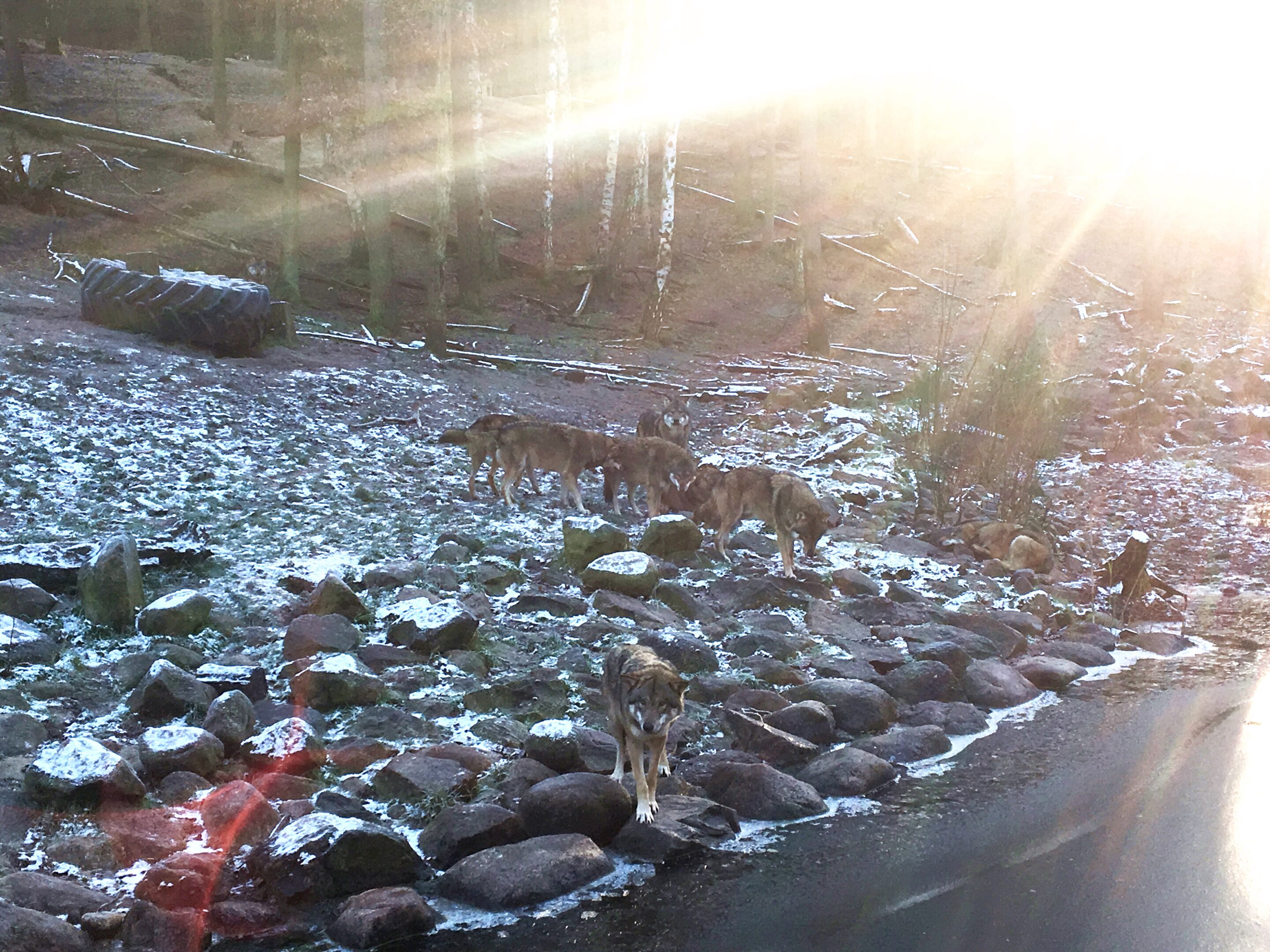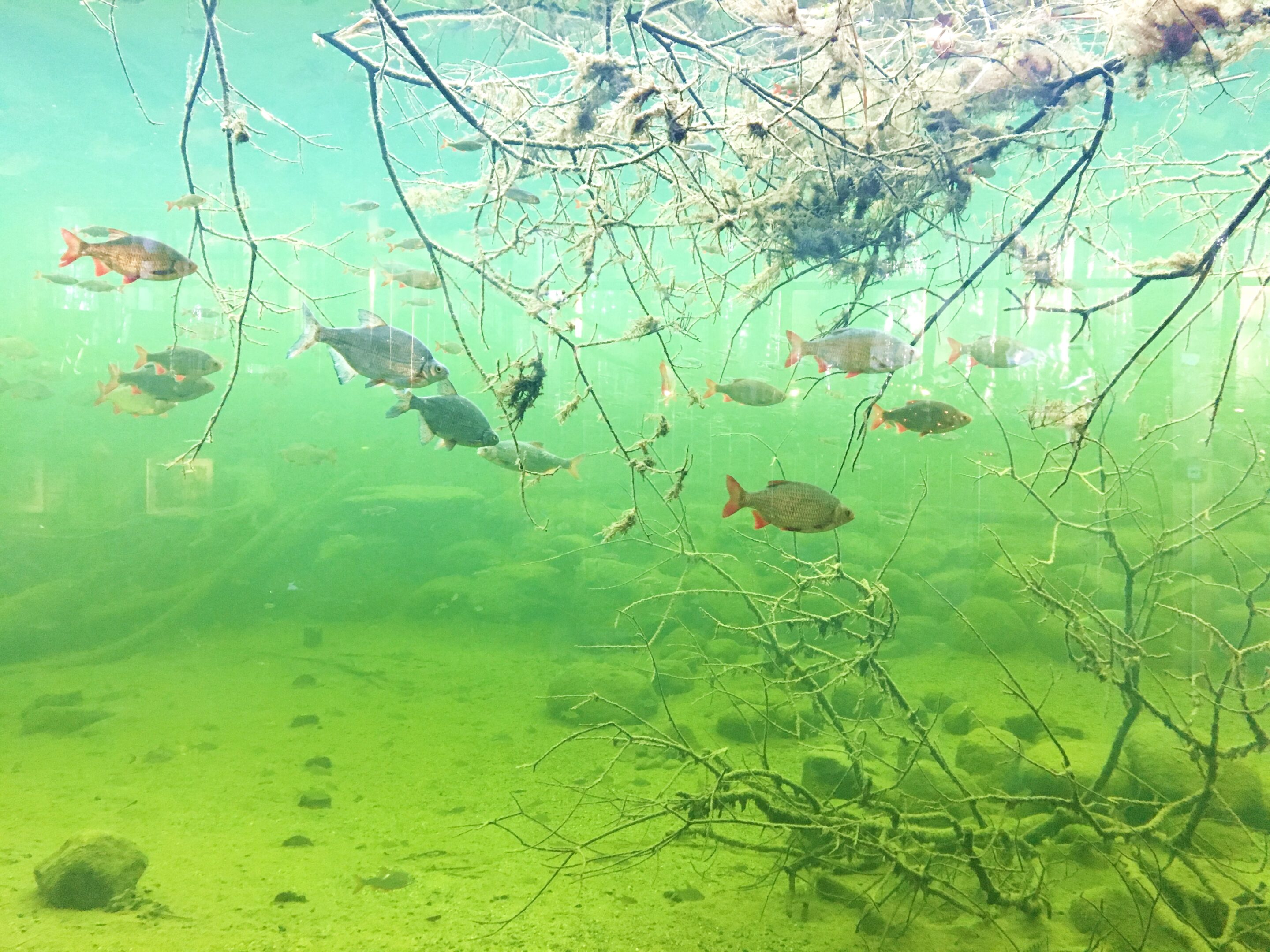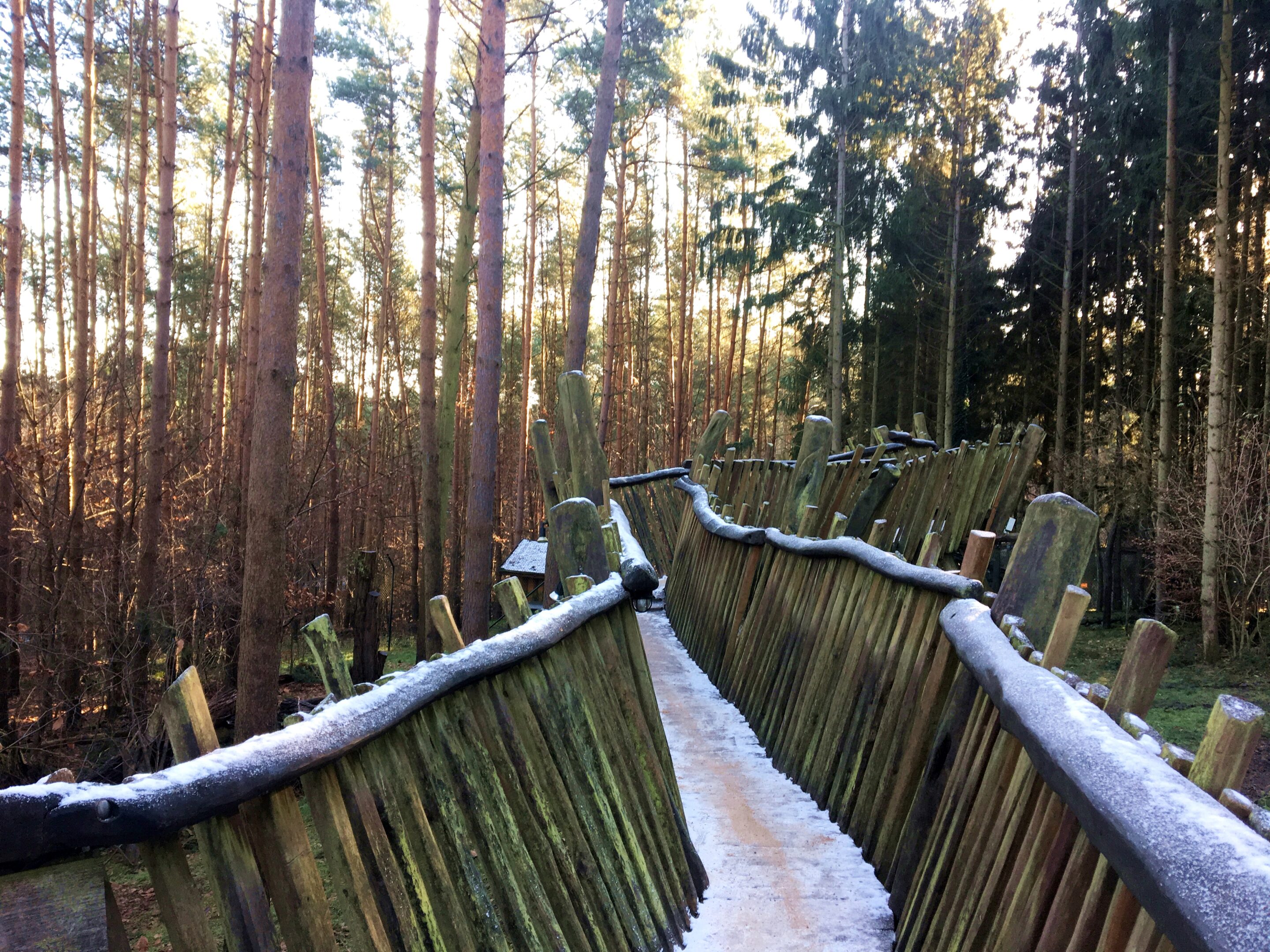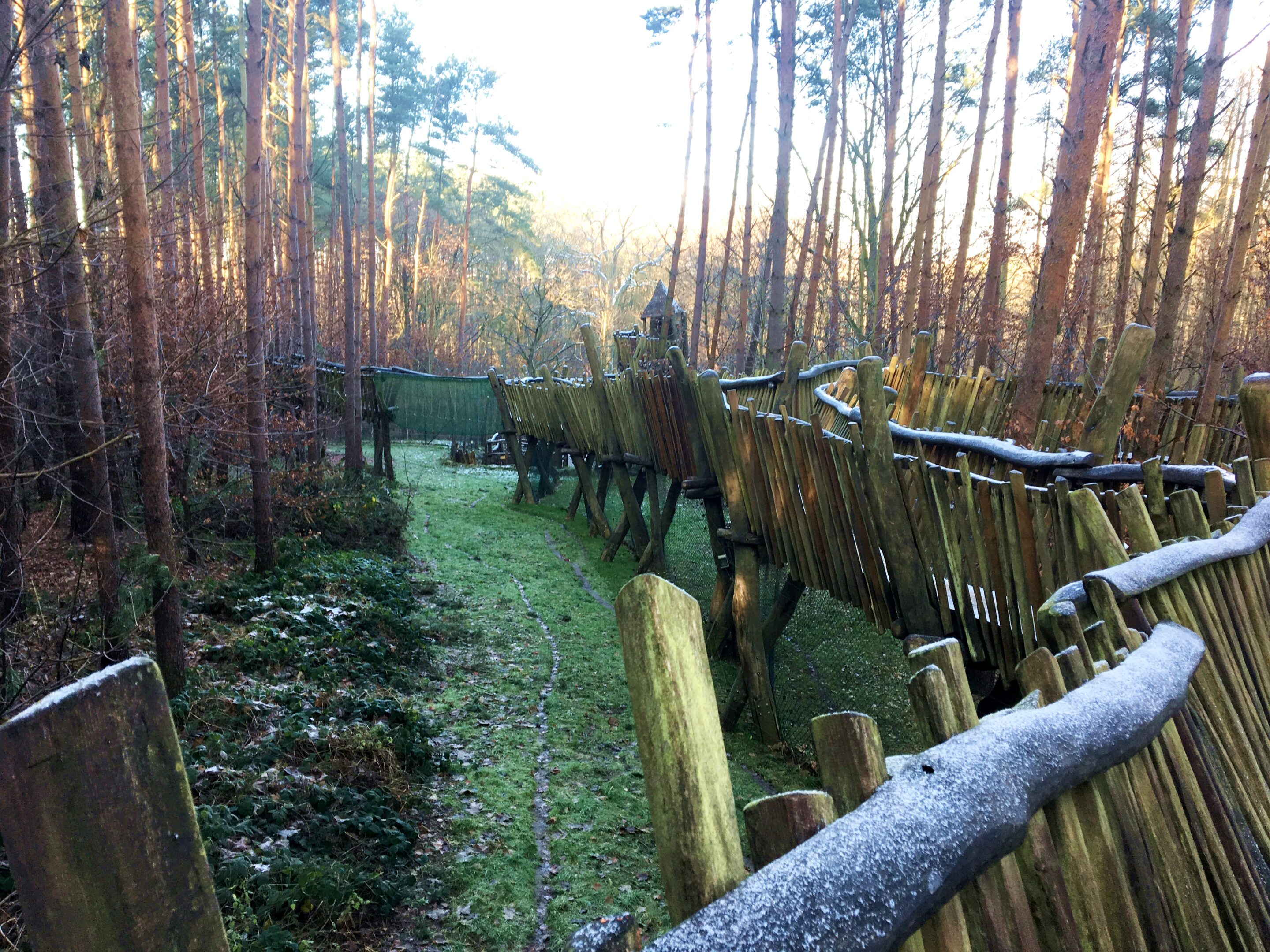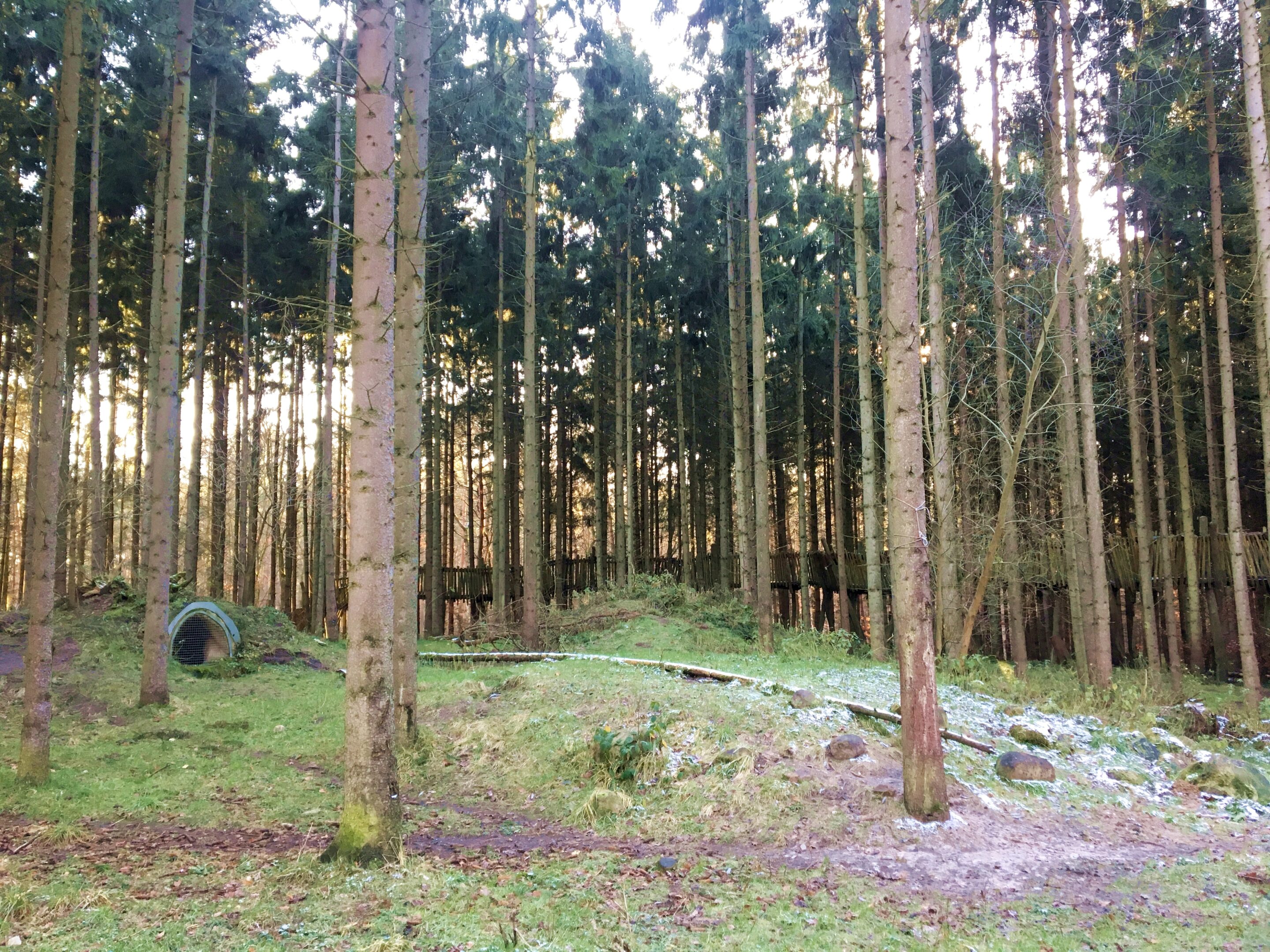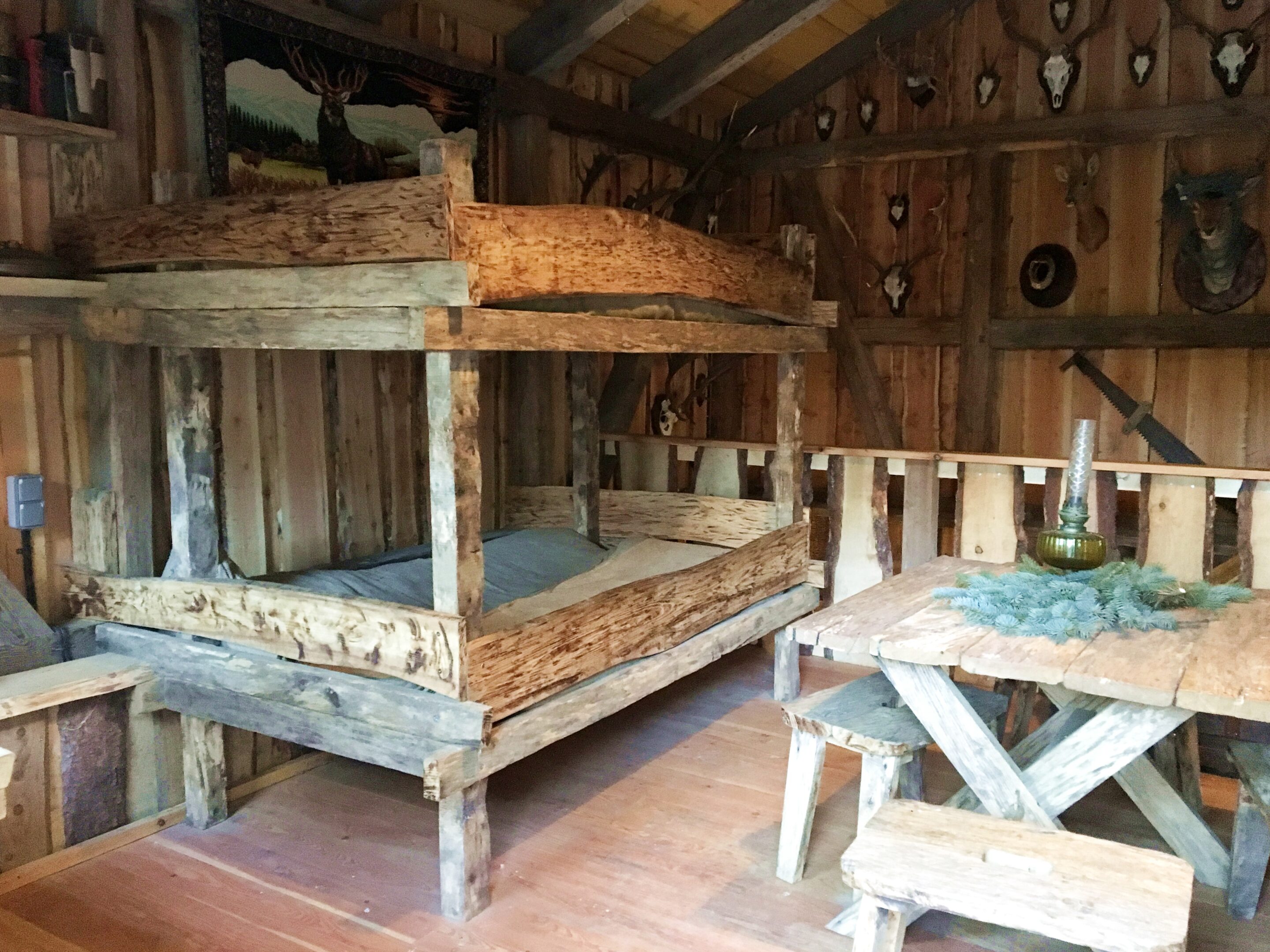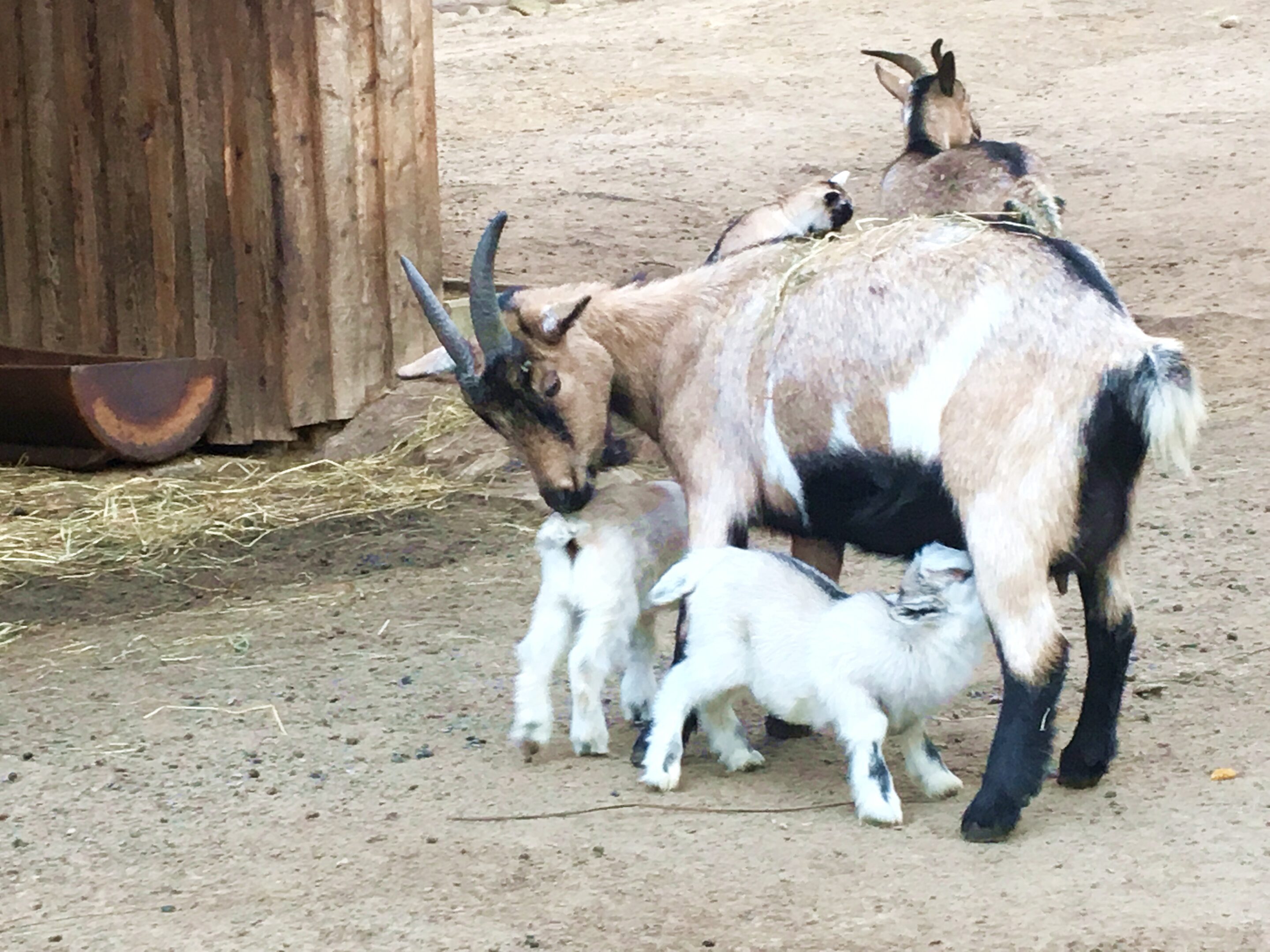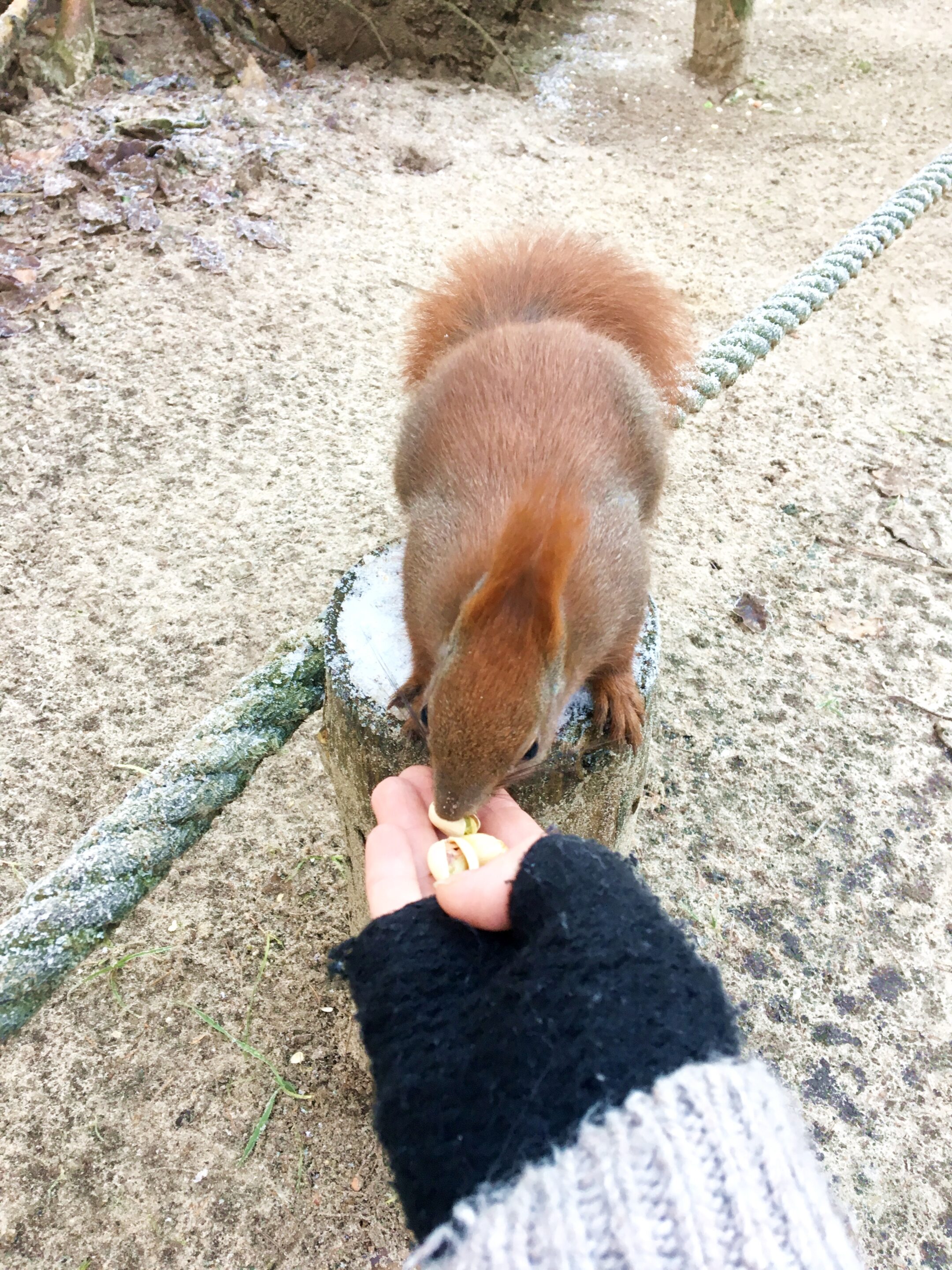 This trip to Gustrow was a part of the #CitybreakGermany campaign, a collaboration between NordicTB.com and Germany Travel to highlight lesser known towns and areas in Germany. As always, all opinions are my own. 
This post is also available in: Norsk bokmål