Camino de Ronda – An Historical Hiking Trail in Costa Brava
Costa Brava is famous for its stunning coastline, and in the Northern part of the region you will find the historical hiking path known as Camino de Ronda. Covering more than 200 km, the trail starts in Blanes, in the South, and goes all the way to Portbou, in the North.
The trail will take you through picturesque villages and hidden coves, through rich forests and past beautiful beaches. And with the calming blue sea by your side, you can feel both body and soul relax as you explore the historical trail.
Promotional collaboration
The History Behind Camino de Ronda
While we're not entirely sure when Camino de Ronda first appeared, it's clear that the path has had many purposes throughout the years. Not only did it connect the many villages along the Costa Brava coast, but it also ensured that fishermen could easily make their way home if they had been unfortunate enough to land their boats in the wrong village.
The path was also a helpful tool for the Guardia Civil to control and surveil the coast in order to stop smuggling. This was especially important during the 19th and 20th century, but also in the years after World War 2 when everyday items were lacking due to a trade blockage. Controlling the coastal areas was hard, as the goods were smuggled by local fishermen in tiny boats that could easily manoeuvre unseen along the coast. The goods were picked up, in the darkness of night, from large international ships that were passing slowly past the Costa Brava coast. After the locals brought the goods to shore, these were distributed in anonymous-looking trucks and taken around to the villages.
Tobacco was the most sought-after item, but also coffee, sugar, chocolate and even medicines (in addition to clothes and make-up) were smuggled into the area. It's the years of close surveillance that gave the hiking trail its name, as "Ronda" means "a round" in Spanish.
After the smuggling ended in the later 1950's, parts of the path ended up overgrown as it was no longer in frequent use. It took plenty of hard work – and the addition of a few alternative paths – to connect the entire trail once again.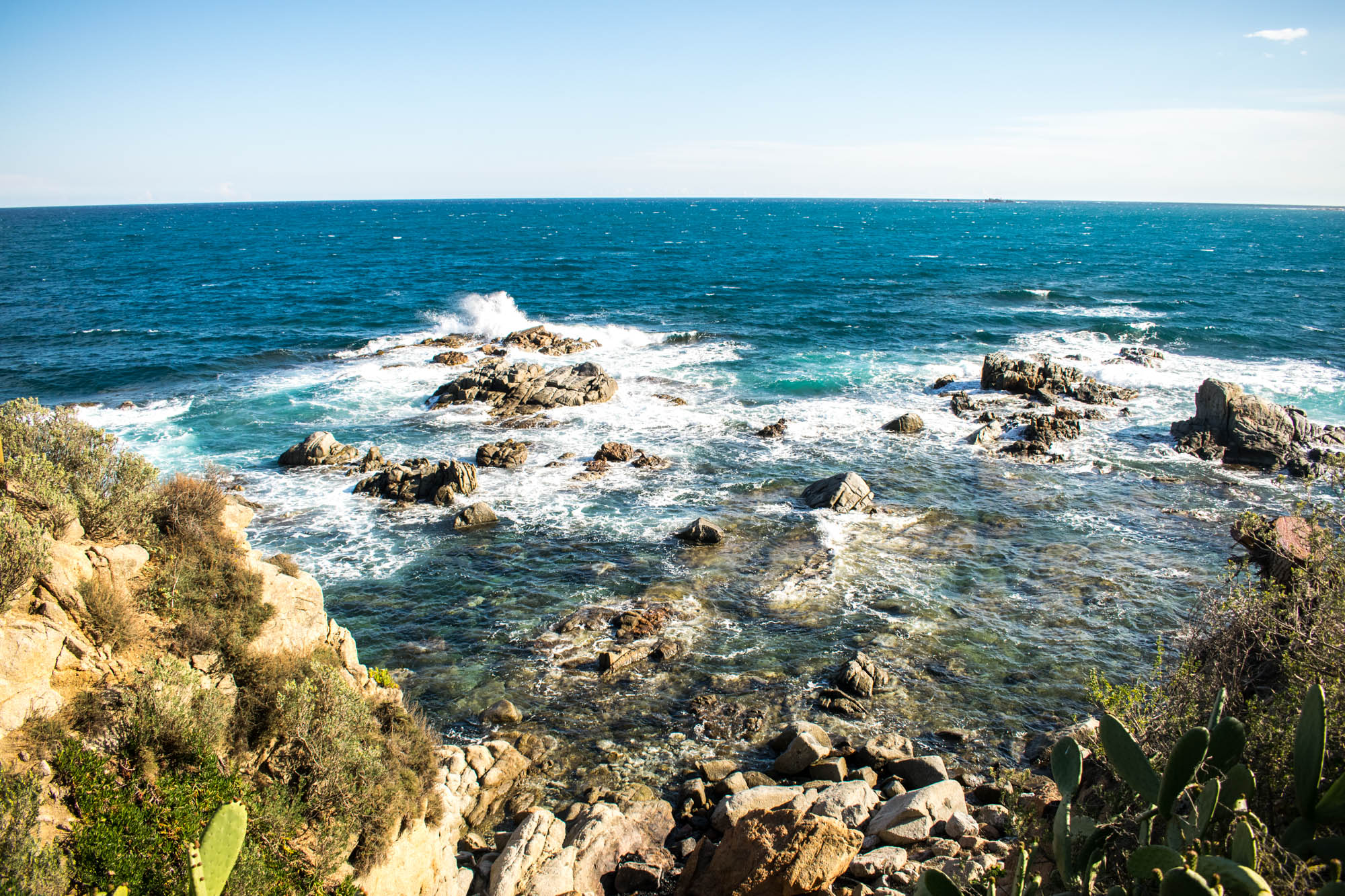 Hiking Camino de Ronda
The modern version of Camino de Ronda is 217 km long, and it will take you between 10-14 days to walk the entire trail on foot.
As the path is by the coast, it involves both hill-walking and more leisurely footpaths. The landscape itself is full of contrasts, and the scenery around you constantly changes as you move further and further north. The Southern part of the trail offers steep cliffs, little bays and stunning beaches. There's also plenty of forests that can provide you with some highly sought-after shade during the hot summer months. The Northern landscape is much more varied, and even a little more challenging to hike. There are few forests, but in return you are rewarded with a spectacular view most of the way!
The trail is clearly marked, but along the main path you will also find smaller dirt trails. These can take you towards the ocean or towards other little villages, making them the perfect option if you just want to explore the local area. You can of course use both maps and a GPS to find your way, but it's not really necessary as the trail is so well-marked: You can find the red and white stripes – indicating the Camino de Ronda pathway – most places along the trail, but there is also the occasional sign pointing you in the right direction.
If you want to the hike the entire trail, you can either arrange it on your own or make use of the local tour companies, which can provide you with maps and GPS coordinates, in addition to hotel and restaurant bookings (there's a surprising amount of Michelin restaurants in the area). These tour companies can also transport your luggage between the various stops, meaning that you won't have to carry more than absolute necessary during your hike. You can buy a full service pack or you can choose to only receive help related to certain parts of the hike. It's all up to you and how independent and self-reliant you want to be. I can highly recommend Cami de Ronda and the various tour packages they offer.
The tourist office in Costa Brava has also put together a really helpful e-book containing maps, and general advice and recommendations for those of you wanting to walk the path. You can download it for free here.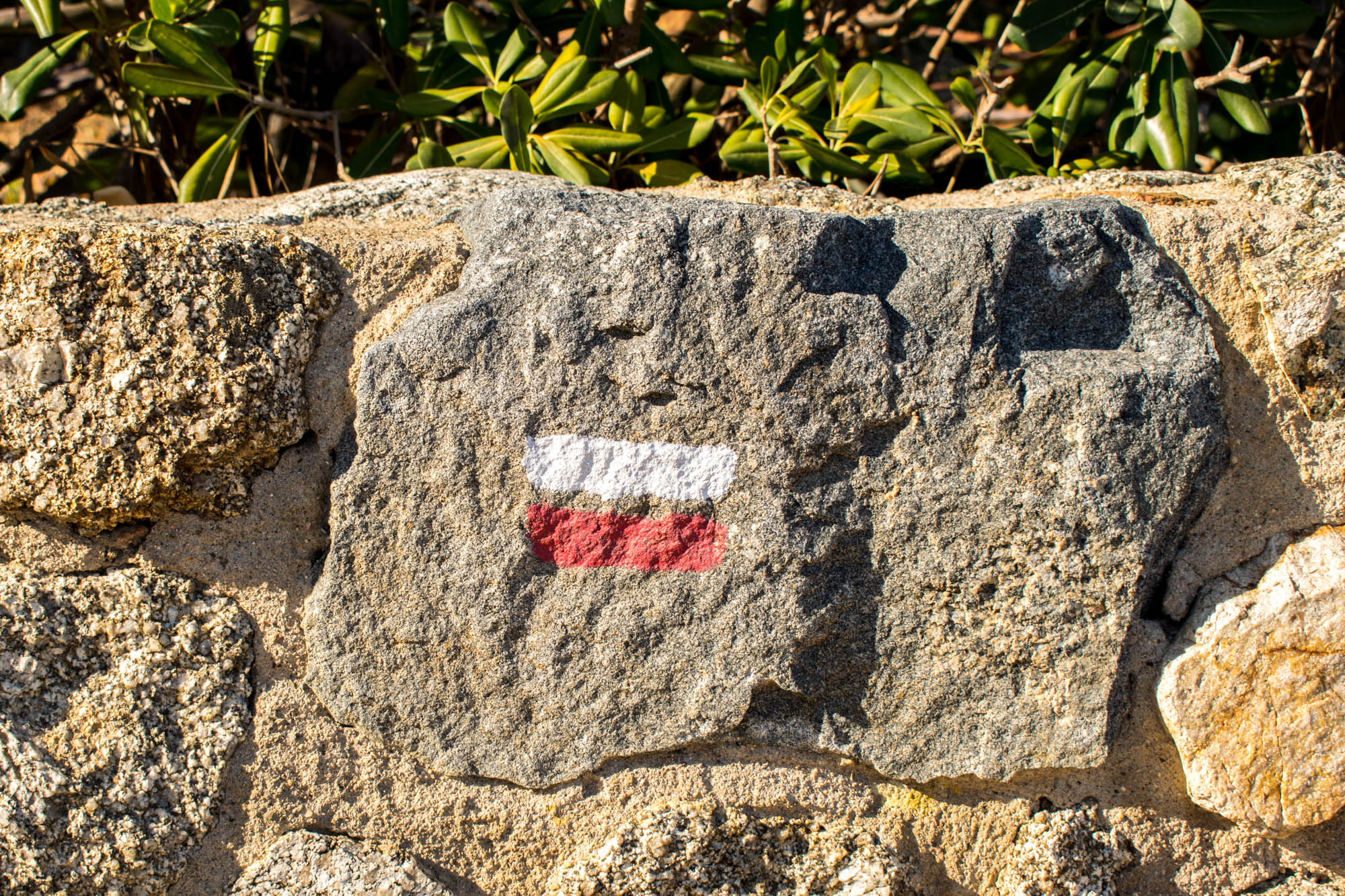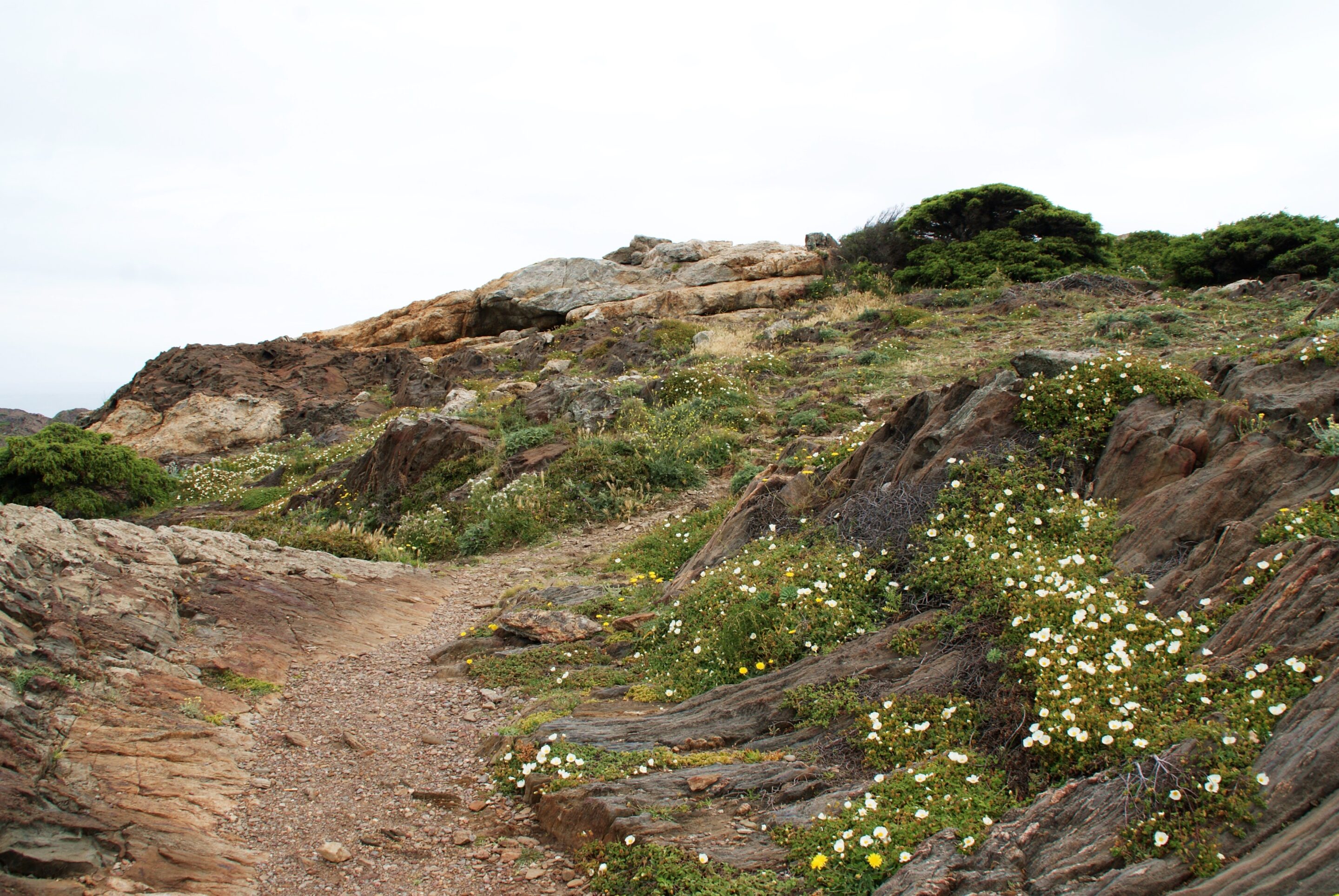 Only want to hike parts of the trail?
Luckily, you don't have to commit to the entire trail in order to get a taste of Camino de Ronda. Plenty of visitors choose to only do a small part of the trail, either for a few days or just as an afternoon activity. If you're not looking for an overly active holiday, there are plenty of stunning hikes around that are tailored to those looking for a more leisurely walk – or families travelling with young children. You can find suggestions for alternative day trips and hikes in the e-book.
As the villages along the Costa Brava coast are in close proximity to each other, you will be spoilt for options wherever you go. Whether you want to challenge yourself with a few days hike or you just want an easy afternoon walk, there will be an option for you. And no matter which path you choose, there will always be a little village – offering stunning views and delicious food – within reach.
Read more: Daily life, Food Culture and Street Art in Palafrugell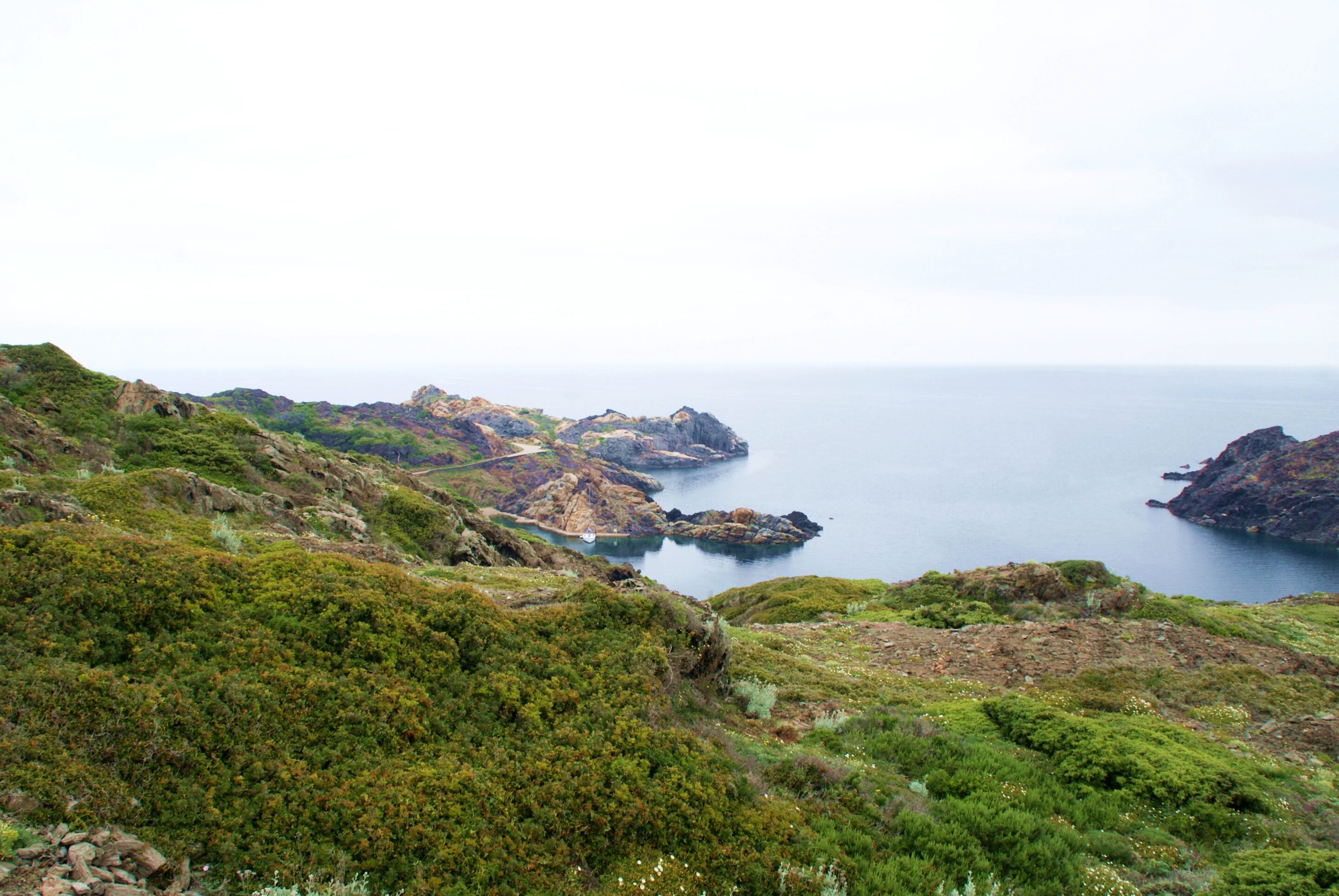 Do you want to stay in one village and only take day trips?
Camino de Ronda suits everyone, and it's of course possible to stay in one village during your visit and take a few day trips to the local area. Regardless of which village you choose, you will always have at least two directions to explore – north or south. In some areas, there are also hiking trails that move in circles along the area. The trail can, for example, take you on a little loop further into the mainland before it takes you back to the coast and the village where you started.
Another option is to rent a car. This way, you can easily cover a larger part of the area and simply choose your favourite trails or villages from the Camino de Ronda. You can also use public transport between the villages, but beware that this will leave you more vulnerable to a set schedule. Local buses are run by various tour companies, and you can find an overview of which buses covers which areas here.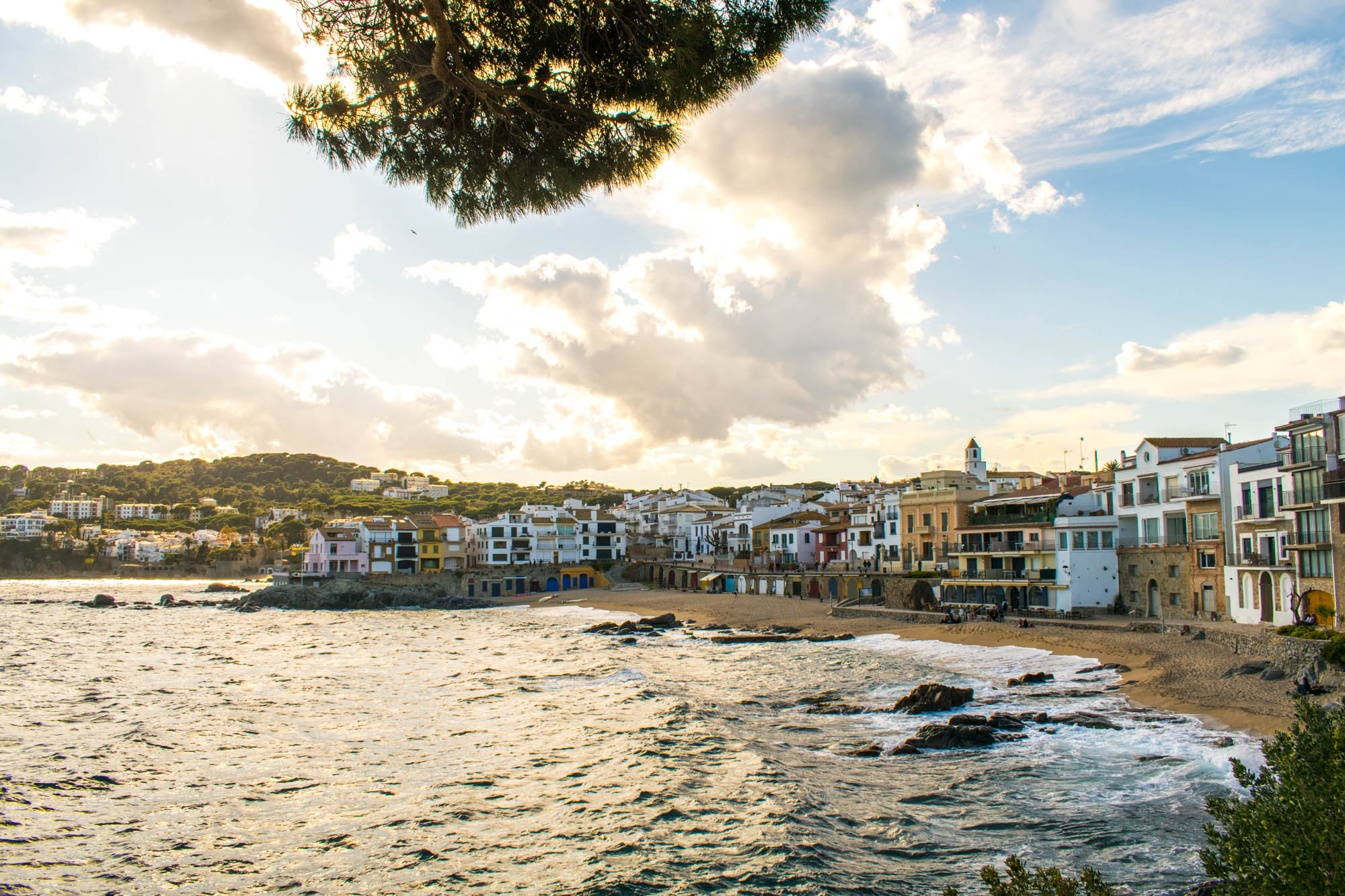 An afternoon walk from Llafranc to Calella de Palafrugell
During my stay, I enjoyed a short afternoon walk on the part of Camino de Ronda that goes from Llafranc to Calella de Palafrugell. The trail is quite short, only a few kilometres, and it won't take you much more than 30 minutes at a comfortable pace. This specific trail is great for families travelling with young children, and it can also be the perfect option to those looking to stretch their legs after a long and lazy lunch in the Spanish sun. The route is short, beautiful and not too challenging. Not to mention that the view of the ragged coastline is absolutely breathtaking. There are also a few paths that will take you down towards the sea, if that's what you fancy.
Perhaps the most memorable experience was enjoying the view of the two stunning coastal villages. Both Llafranc and Calella de Palafrugell looked stunning in the afternoon sunshine, and it was a joy to admire them from this part of the hike.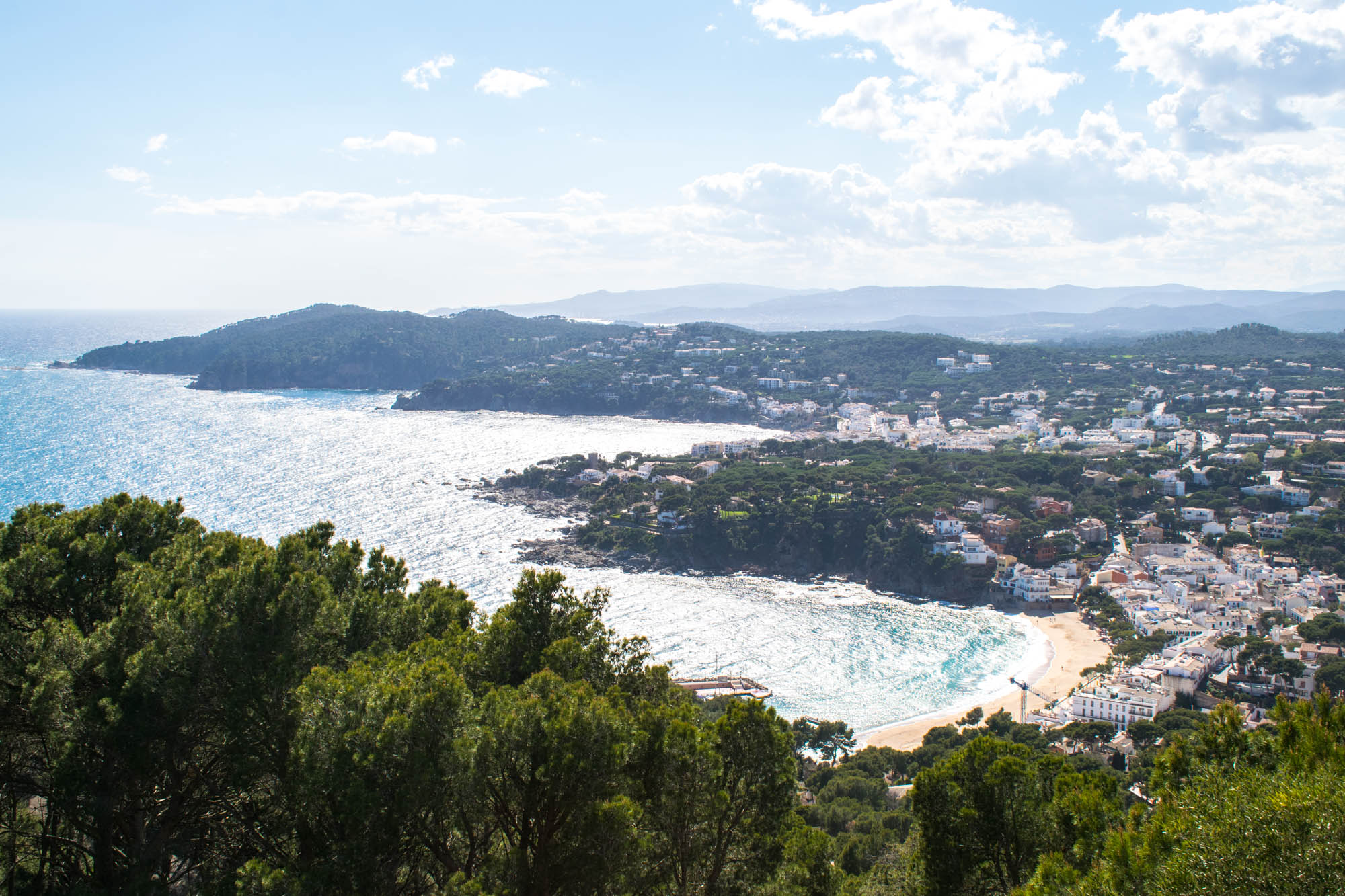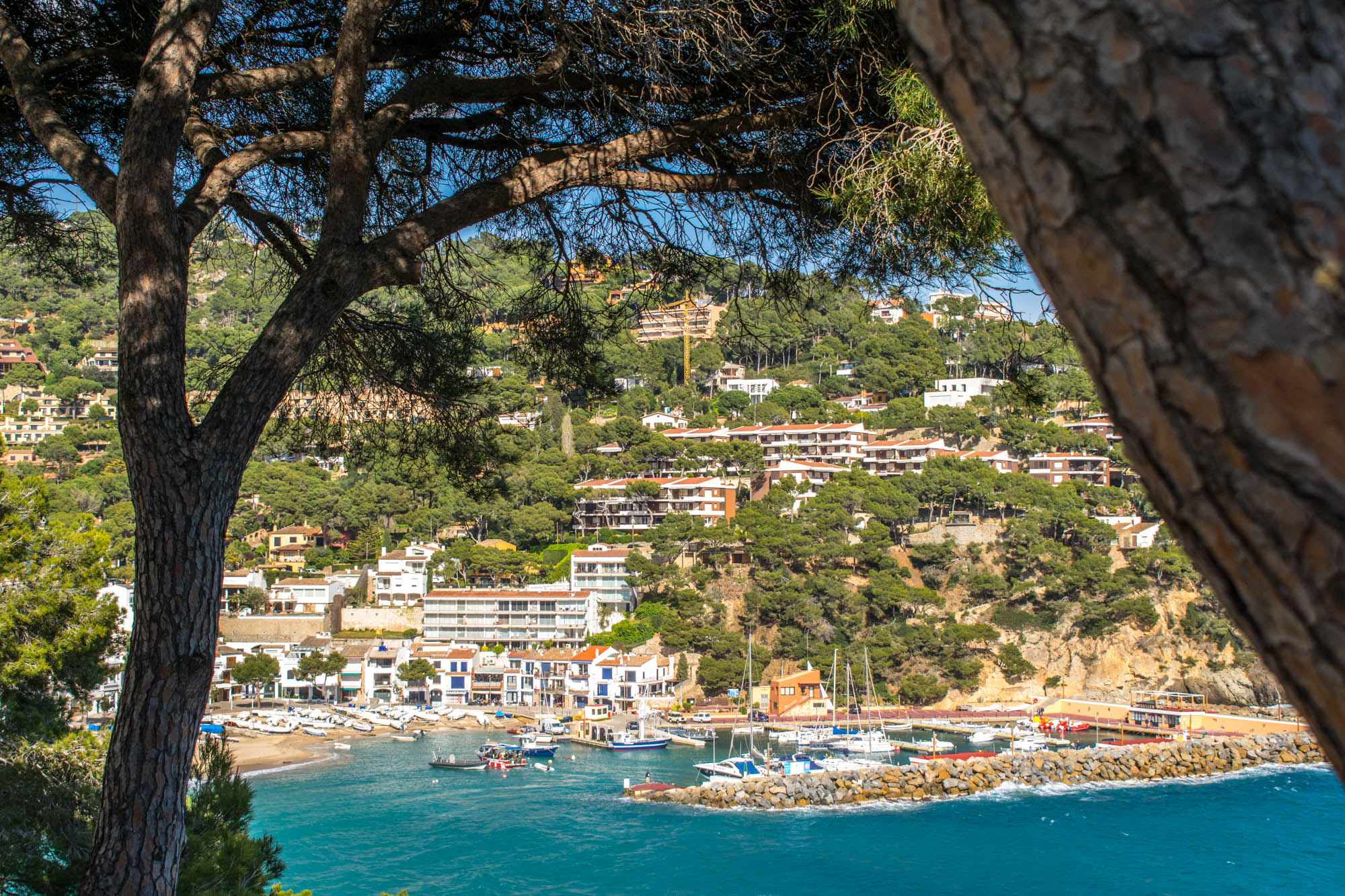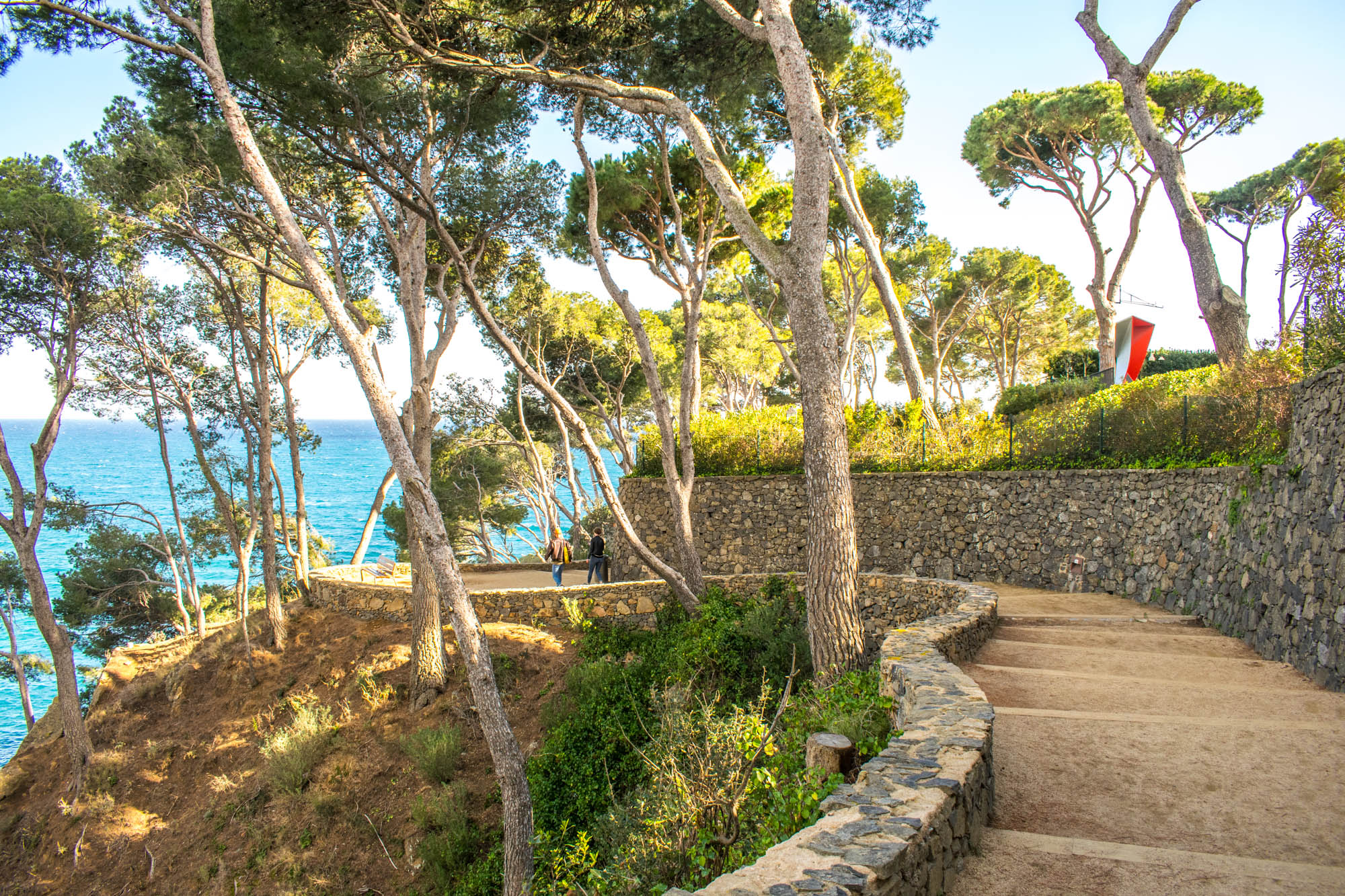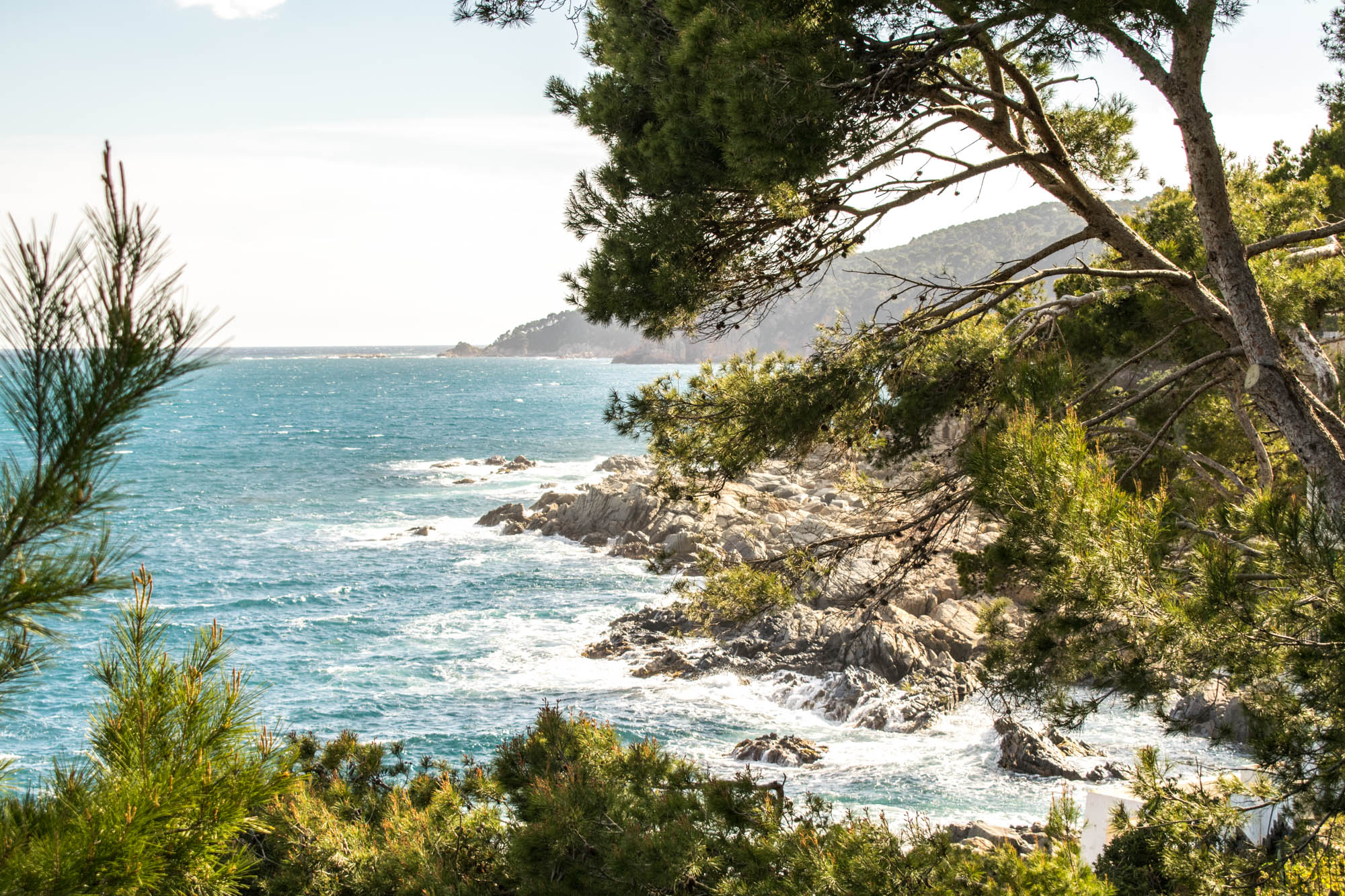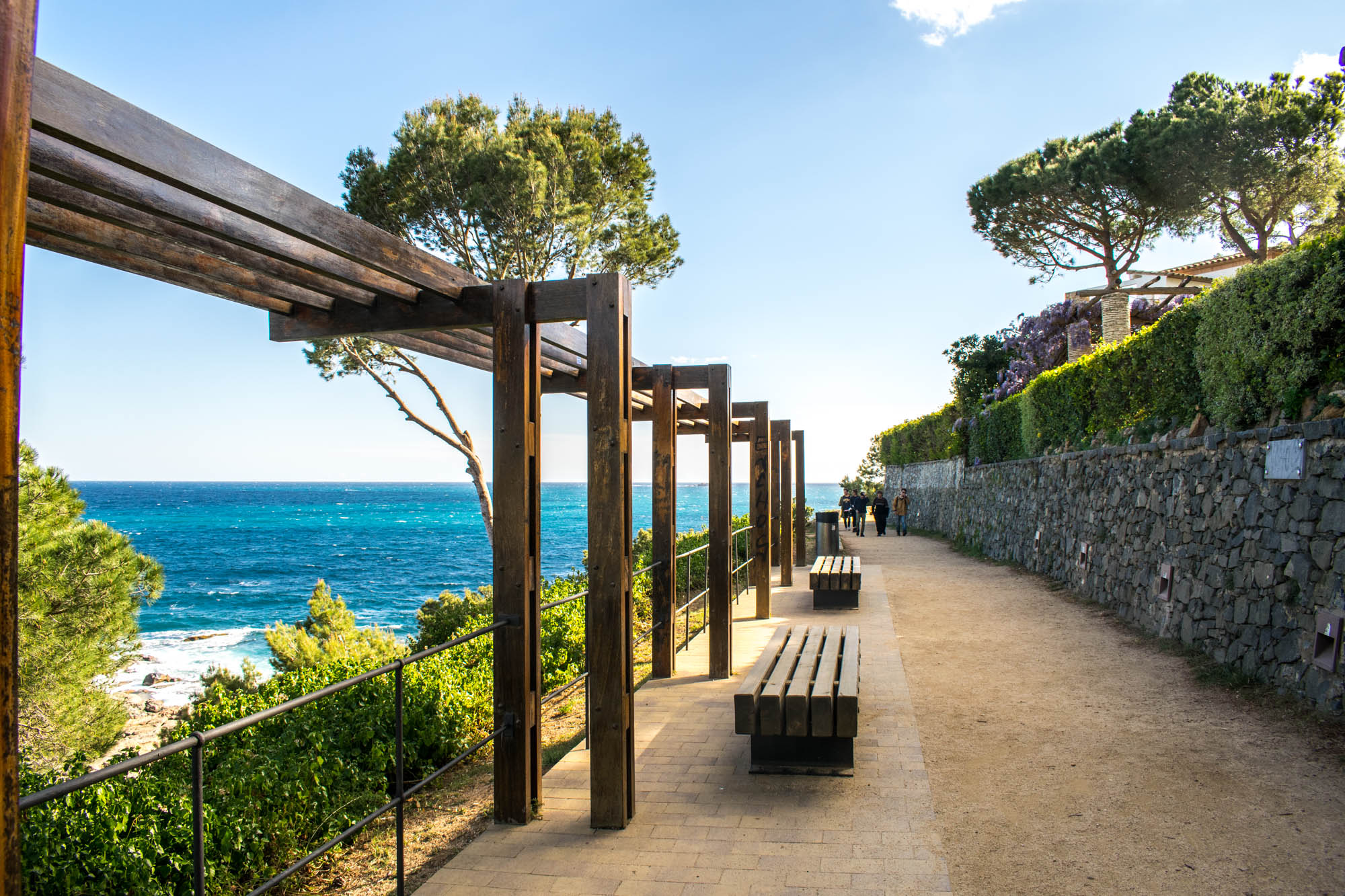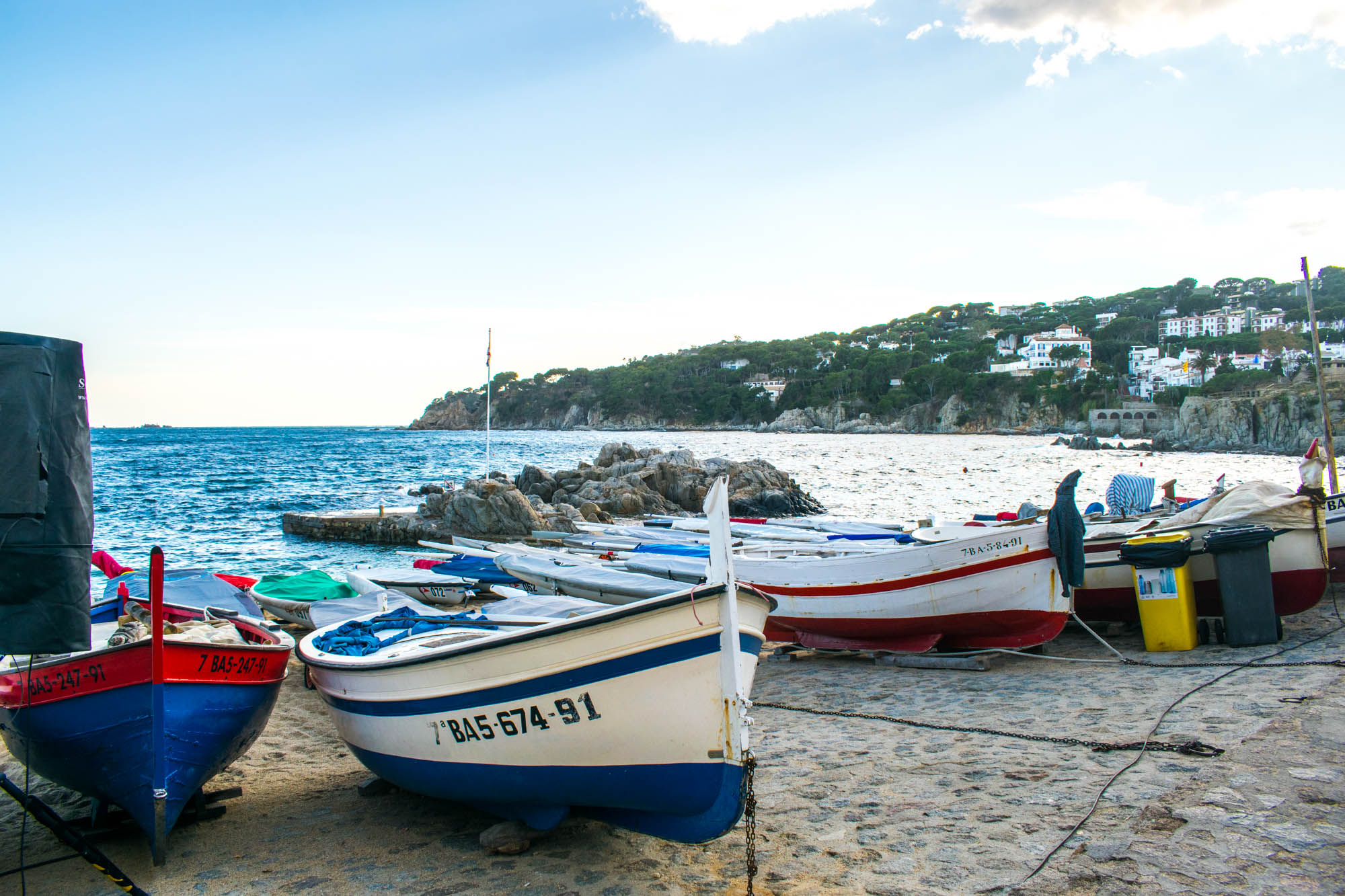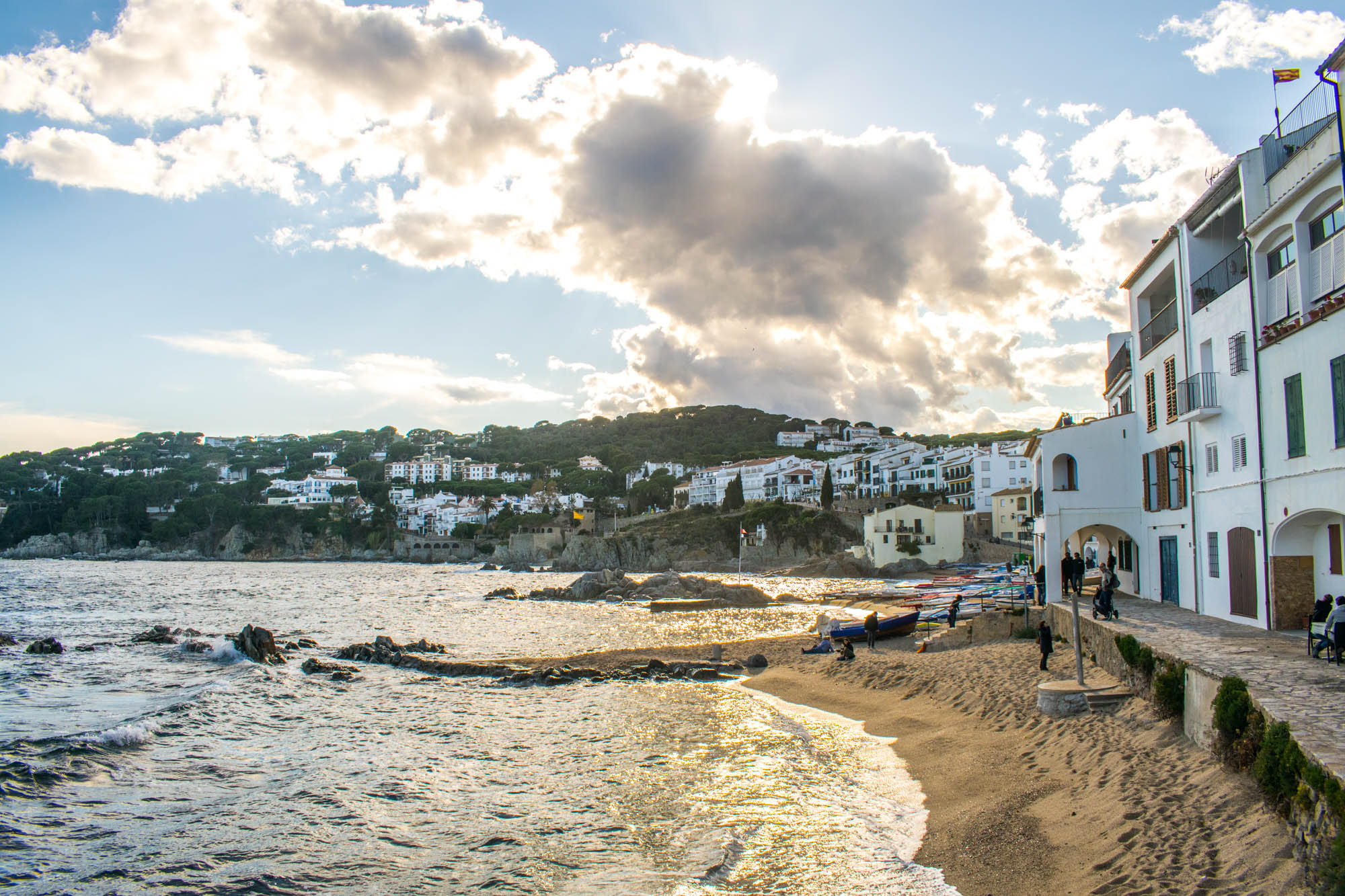 Disclaimer: This journey to Costa Brava was part of a collaboration between NordicTB and Costa Brava Pirineu de Girona for the campaign #NordicTBinCostaBrava. During this campaign, we have focused especially on the many wellness and wellbeing offers in the region. As always, all opinions are my own.
This post is also available in: Norsk bokmål